After a quiet trade window, Los Angeles Lakers are now linked to a move for a free agent. Retired NBA player Darren Collison is expected to be soon taking a decision on his return.
Reports suggest that if he does make a return, he will choose between the Lakers and the Clippers.Darren Collison has contacted Anthony Davis.
During the Lakers game against Houston Rockets, Collison was in the stands as a spectator. Many speculated his presence inside the Staples Center as a visit to talk about a deal with the Lakers."Just watching the game, ain't nothing to it," Collison told ESPN at the end of the game. "Got the best seats in the house."However, ESPN had later reported that his presence was about recruiting. Darren Collison is sitting with Jeanie Buss at the Lakers game tonight.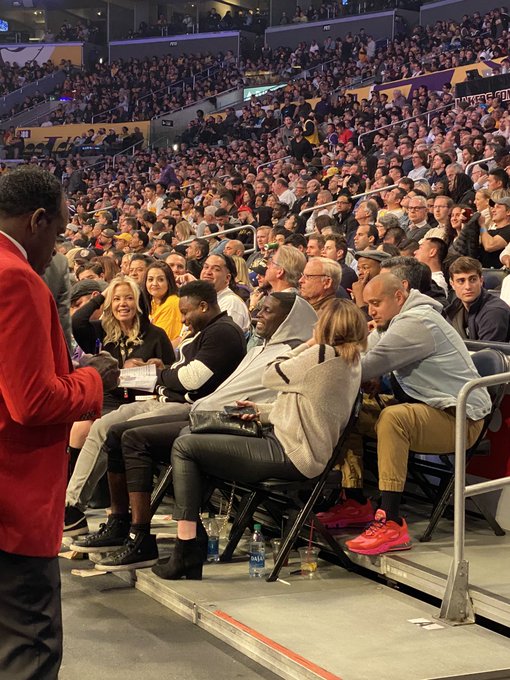 A report from the Los Angeles Times
now suggests that Collison had a talk with Lakers star
Anthony Davis
. They reported that the discussion was about Collison's plans and how he would fit in golden and purple. If Collison does decide to come back to NBA, Davis might have a role to play.
Collison could add to depth in the Los Angeles Lakers side.
Collison could make a decent addition to the Lakers roster, adding to their depth. The Lakers have one of the strongest rosters in the NBA. However, they do have some frailties. Sometimes, they seem overly dependant on their star duo of Anthony Davis and LeBron James. Many expected them to make at least a signing before the trade deadline but it wasn't the case.Their options to sign a player now is limited to free agents given they do it before the playoffs. If the Lakers do look at Collison as a useful option, they will have to waive one of their players in order to make space for the former Indiana Pacers man.