THE WORLD'S MOST FAMOUS AND INFAMOUS CIRCUS SIDESHOW PERFORMERS
Often ridiculed and outcast due to old-fashioned superstitions, those with unique and misunderstood conditions found their place in the circus, where they were accepted and could make a decent living from their individuality.
In the heyday of the sideshow, the circus would roll into town with lurid banners enticing curious crowds to part with their money for a glimpse of nature gone wrong. Inside those dimly-lit tents they encountered living nightmares and horrifying mutations of humans and animals. Conjoined twins, bearded ladies, pinheads, tall men, alligators and lobster boys…human marvels whose existence defied explanation.
Famous Freak Show Acts:
Annie Jones ("The Bearded Lady")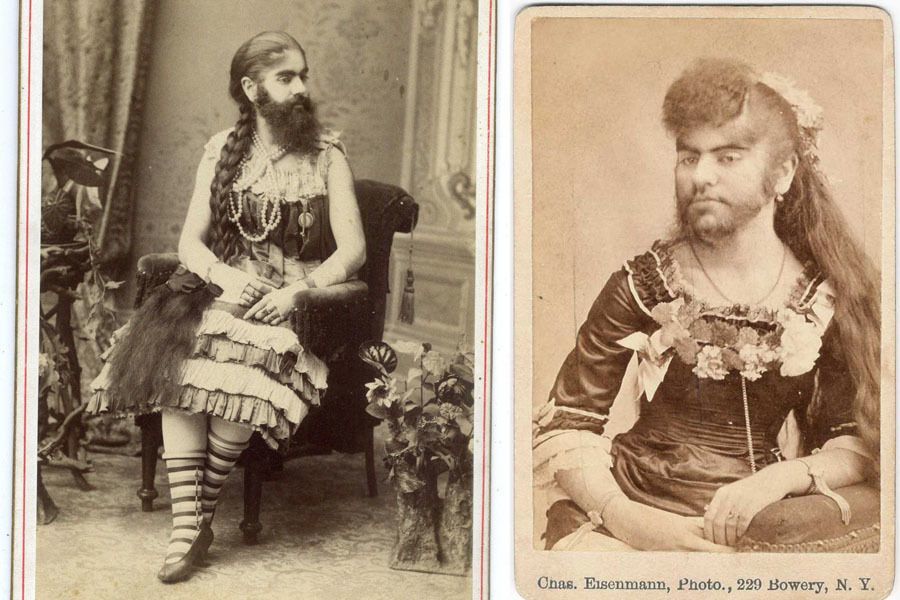 Annie Jones, the world-famous bearded lady of the Ringling Bros. and Barnum & Bailey Circus.
One of history's most recognized freak show performers, Annie Jones' career as a sideshow attraction began when she was featured at P.T. Barnum's American Museum at age one. After a short (but very successful) stint at the museum, Barnum offered Jones' parents a three-year contract for the girl at $150 week.
While under the care of Barnum's appointed nanny, Jones was kidnapped by a New York phrenologist who attempted to exhibit Jones in his own sideshow. She was found quickly in upstate New York where the phrenologist claimed Jones to be his child.
When the matter went to court, Jones ran into the arms of her parents. The judge called the case closed, and Jones' mom remained close to her daughter for the rest of her career.
Jones whose genetic condition that caused excessive amounts of hair remains unknown to this day would become as well known for her musical skills as her bearded face.
Outside the circus, Jones was married twice the second time widowed before becoming ill during a visit to her mother's home in Brooklyn. There, she passed away from tuberculosis in 1902 at the age of 37.
Jack Earle ("The World's Tallest Man")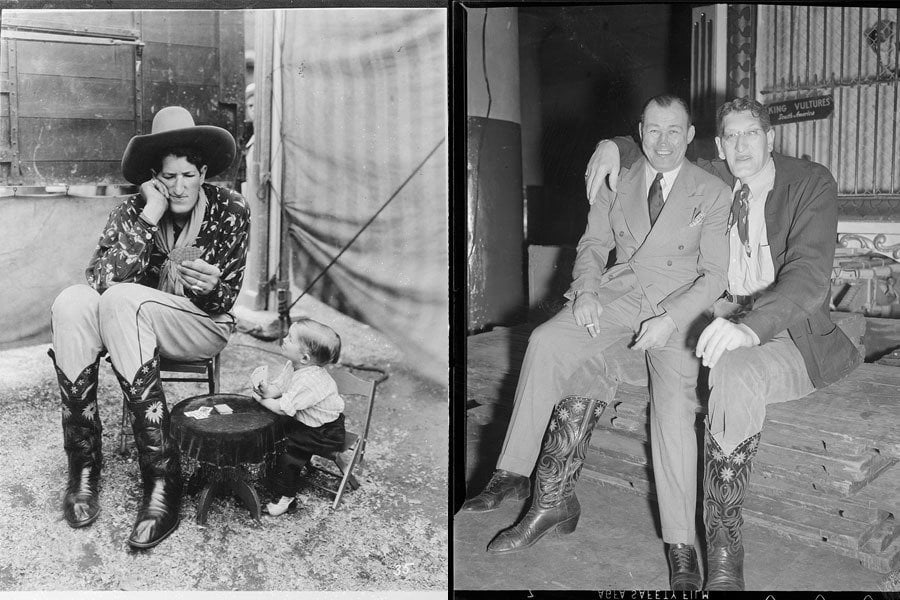 Left: The giant Jack Earle with fellow performer Major Mite, who stood 2'2″ tall. Right: Earle shows his size next to an average-sized man. Boston Public Library/Flickr
Standing six feet tall before the age of 10 and growing to over seven feet tall by the age of 13 Jack Earle was always a giant. There are conflicting reports as to his true height, but numbers range from 7'7″ to 8'6″.
Earle had been a Hollywood actor (he appeared in films like Hansel and Gretel and Jack and the Beanstalk) before a fall from scaffolding led to major injuries and temporary blindness, causing his retirement from the movie industry. Soon after his accident, the Ringling Bros. and Barnum & Bailey Circus' freak show came through town with Jim Tarver as their current traveling giant.
Earle was considerably taller than Tarver, and Ringling Bros., seeing an opportunity, offered Earle a one-year contract with the circus. Earle had said he never wanted to be in a freak show, but he needed to make a living, so he signed the contract. He would spend the next 14 years on the road with the sideshow.
The gentle giant began his Ringling Bros. career alongside 2'2″ tall Major Mite (Clarence Chesterfield Howerton). On his first day, Earle was put at ease when circus midget Harry Doll explained that there were more "freaks" in the audience than there were on the sideshow platform.
After retiring, Earle who suffered from acromegalic gigantism went on to become a traveling salesman for the Roma Wine Company. He died of kidney failure in 1952 at the age of 46.
GRADY STILES, LOBSTER BOY
Grady was the sixth generation of Stiles family members born with ectrodactyly, where the hands and feet are fused into claws. His father was already part of a traveling carnival, so Grady began performing early as the Lobster Boy. As an adult, Stiles was an abusive alcoholic. On the eve of his oldest daughter's wedding in 1978, he shot and killed her husband-to-be. He confessed and was convicted of third-degree murder. Because no institution was equipped for his condition, however, he received fifteen years probation. In 1992, his wife and her son from a previous marriage hired another sideshow performer to kill him. He was shot three times in the back of the head while he was watching TV in his trailer. He is buried in the Showman Rest Cemetery near his home of Gibsonton, Florida.
GENERAL TOM THUMB
Charles Sherwood Stratton was born in 1838. He stopped growing when he was six months old. He then began to grow again, though slowly, in 1847. By his 18th birthday, Stratton had reached a height of 2 feet 8.5 inches.
He began touring with P.T. Barnum as General Tom Thumb at the age of five, amassing fame and fortune that later allowed him a lavish lifestyle and business partnership with Barnum. Tom Thumb died in 1883 of a stroke at age 45, six months after narrowly escaping a disastrous hotel fire at the Newhall House in Milwaukee that killed 71 people. He had reached a maximum height of 3.35 feet and weighed 71 pounds.
FOUR-LEGGED LADY MYRTLE CORBIN
Myrtle Corbin, known as the Four-Legged Girl from Texas, was a dipygus. She was born with a severe congenital deformity of conjoined twinning that caused her to have two separate pelvises and a smaller set of inner legs that she was able to move. When she was just a month old, her father began showing her to curious neighbors for a dime. Eventually she attracted the attention of P.T. Barnum, and began performing when she was 13. She later performed with the Ringling Bros. and Coney Island. By the time she was 18, she had made enough money to retire. She went on to marry and have five children. It is said that three were born from one vagina, and two from the other.
WANG THE HUMAN UNICORN
Wang the human unicorn never actually performed in the freak show. He was found in Manchuria, China by an ambitious banker who snapped a photo in 1930 of the 13-inch horn growing from the back of his head. The photo was sent to Robert Ripley, who offered money to exhibit Wang in his Odditorium. Wang, however, was never heard from again.
LIONEL THE LION FACED MAN
Cristian Ramos was born in Poland 1891 covered in thick, long hair most likely due to a rare condition called hypertrichosis. His mother believed his appearance was caused her the fact that she witnessed his father get mauled by a lion when she was pregnant. She thought he was an abomination, giving him up at age 4 to a man named Sedlmayer who began exhibiting him around Europe. Lionel came to the US in 1901 and began appearing with the Barnum and Bailey circus, then at Conet Island when he moved to New York. He retired in the late 1920s and moved back to Germany, where he died of a heart attack in 1932.
ISAAC SPRAGUE, THE LIVING SKELETON
Isaac W. Sprague was born in 1841. He had a completely normal childhood until he inexplicably began losing weight at the age of 12. He joined a circus sideshow in 1865 as "the Living Skeleton" or "the Original Thin Man." P.T. Barnum hired him to perform at his American Museum. After the building burned down, Sprague toured the country. He died in Chicago of asphyxia in 1887, weighing only 43 pounds.
ELLA HARPER, CAMEL GIRL
Ella Harper was born in 1873 with a condition called congenital genu recurvatum, which caused her knees to bend backward. She was featured in W. H. Harris's Nickel Plate Circus in 1886, but there are no references to her after.
CHENG AND ENG
Chang and Eng Bunker were conjoined twins born in 1811. A small piece of cartilage joined them at the sternum, and they had two complete livers that were fused together. Their condition and the location of their birth is the origin of the term "Siamese twins." In 1829, they began touring the world as a curiosity with a man named Robert Hunter. When their contract was up, they went into business for themselves. Eventually they settled on a plantation in North Carolina, where they married sisters Adelaide and Sarah Anne Yates. Between them, they had 21 children. Eng awoke one morning in 1874 to find Cheng had died. A doctor was quickly summoned to performed an emergency separation, but it was too late. Eng died three hours later. A death cast of Cheng and Eng, as well as their preserved liver, can now be seen at the Mutter Museum in Philadelphia.
SCHLITZIE THE PINHEAD
Though he was billed as "The Last of the Aztecs," Schlitzie was most likely born in The Bronx in 1901. He was born with a neurodevelopmental disorder called microcephaly, leaving him with a small brain and skull, and severe mental retardation. Schlitzie performed in sideshows for many circuses. He began his film career with
The Sideshow
in 1928 and
Freaks
in 1932. Both films were dramas set in the circus, using actual freak show performers. His last major performance was in 1968. He died in 1971, at age 70.
Alice E. Doherty, also known as the Minnesota Wooly Baby.
The human pincushion has a pointed resume.
These two would eventually become the inspiration for the television series, American Horror Story.
These conjoined twins were bonded at the torso.
Some freak shows would pit their subjects against each other in grotesque exhibition matches.
Unzie the Albino could have passed for Santa's illegitimate child.
This woman was born without arms.
At the age of 18, Lucia Zarate weighed just under 10 pounds.
Annie Jones was one of the most famous bearded women of the freak circus.
Ella Harper's tragic condition led her to be known as Camel Girl.
Born Minnie Woolsey, Koo Koo the Bird Girl was supposedly "rescued" from a mental asylum and brought into the circus world.
The Legless Acrobat and his family.
It's hard to believe now, but tattoos used to be considered quite the oddity.
Some unknown conditions, possibly elephantiasis, gave this woman freakishly large feet.
Mike the Headless Chicken famously lived for over a year without his head. He was kept alive via a feeding tube.
18. This man was gifted (or cursed) with elastic skin. Freaky!
John Jennings was once considered the modern version of Samson for his incredible strength.
This young man was afflicted with Ectrodactyly, also known as cleft hand.
The "Bearded Lady," the "Four-Legged Woman," the "Albino Sisters," and "Jo-Jo the Dog-Faced Boy," made a surprise appearance at the ANTIQUES ROADSHOW Tampa event in the summer of 2005. Once promoted as "freaks" at dime museums and circus sideshows they all showed up in a collection of more than a hundred late 19th-century photographs. We were curious: Who were the people who posed for these photos, and were their oddities staged, or were they real?
For an answer, we consulted Robert Bogdan, a professor of sociology at Syracuse University and the author of Freak Show: Presenting Human Oddities for Amusement and Profit. Bogdan said that if there was only one thing true about every person who appeared in a sideshow, it's that they were packaged and puffed up to sell to the gawkers.
"The whole thing is hype," Bogdan says. "It's not like these people didn't have some physical abnormalities. Many did. But there was always a story to go with it. This was show business."
"Jo-Jo the Dog-Faced Boy," whose face was entirely covered with hair, accentuated his "act" with barking and yelping.
Usually, the hucksters began with a dash of reality and then doctored the soup with a combination of exaggerations, bald-faced lies, and pseudoscience to entice the paying rubes. The first human "oddity" that the showman P.T. Barnum ever exhibited, Joice Heath, was 80-years old in 1835, but Barnum promoted her as the 161-year-old nurse of President George Washington (who died in 1799). The man with poorly formed arms became "Seal Man"; the man with poorly formed legs, "Frog Man." The man whose entire face was covered with hair was Jo-Jo the Dog-Faced Boy.
Sometimes the scam consisted of elevating someone's status to epic proportions. Charles Sherwood Stratton, a tiny boy with a pituitary problem born into a Connecticut family of modest means, became rich when his promoters changed his age, changed his birthplace to London, and re-titled him, General Tom Thumb. Sometimes the ordinary was billed as the exotic. An African-American dressed in a grass skirt and given a spear was sold as a Zulu tribesman. Attractive women had their hair soaked with beer and then teased to create Afros part of the shtick used to create "Circassian Beauties," who had reputedly escaped from Turkish harems. Most were neighborhood girls in need of cash.
One of Barnum's frizzy-maned "Circassian Beauties" billed as exotic escapees from Turkish harems. In fact, the traveling sideshows often hired local girls and teased out their hair with beer.
Other times, the acts were outright fakes, known in the business as "gaffed freaks." This was especially true during the heyday of sideshows, from the 1880s to the 1920s, when there was hot competition among promoters for real Siamese twins and other human oddities coaxed with lucrative contracts to join exhibits. The four-legged lady was often two ladies one, in full view, with her two legs, and another who was hidden from view, supplying the other two. The ape-like "Madamoiselle Fanny," dressed in Sunday clothes and a parasol, was not some strange half-breed offspring of human and ape, as she was billed. From her calloused knuckles to her prominent jaw, she was every inch an actual ape.
P.T. Barnum was savvy enough some have called him the Shakespeare of advertising to use the suspicions of the paying public to his own advantage. To promote Madam Clofulia, the bearded lady whom he recruited from Switzerland, Barnum planted a person in the audience who charged that she was a fraud, a man dressed in women's clothing, and took his charges to court. Three doctors confirmed that the Madam actually was a Madam, as did two men who should know best her father and her husband. The judge, knowing a con when he saw one, dismissed the case, but not before press accounts of the lawsuit drew thousands of curious customers to Barnum's museum.
P.T. Barnum: the "Shakespeare of advertising."
The photographs of these sideshow acts that appeared at the Tampa ANTIQUES ROADSHOW were part of the con. Very tall men were photographed next to miniature chairs to turn them into Goliaths. Dwarfs were photographed next to oversized chairs to make them into Lilliputians. A heavy-set child was given looser clothing which was stuffed to transform him into "The Ohio Fat Boy." If the exaggeration couldn't be done during the studio session, it was done afterward. Curly tufts of hair were scratched into a negative of a hairy man to make him "The Hairiest."
Such photographs were sold alongside the acts and they were popular: Lavinia Warren, a.k.a. Mrs. General Tom Thumb would order 50,000 pictures of herself at a time for sale. "For a lot of the people in these acts, there are no written records," Bogdan says, "just the pictures." Many of the photos in the collection that showed up at the ROADSHOW were signed, which was common. " 'Charles Tripp, the Armless Wonder,' would sign his photos with his toes," Bogdan notes. "The Chinese Giant' would sign his name in Chinese."
The "Albino Sisters." People with albinism, a genetic deficiency of melanin pigment were another popular attraction of 19th-century exhibitions of "human oddities."
The people who bought the photos would put them in albums and show them to guests at home free advertising that the promoters counted on to muster up another posse of visitors.
"For the most part, the whole thing was a joke to the people who participated in it," says Bogdan. "It wasn't this heavy, dark thing. For them, the issue was: How much am I going to get paid to get gawked at? They were people trying to make a living. I've interviewed promoters who have said, 'We didn't exploit them. We gave them good money and contracts. You're the one who's exploiting them, writing about them without paying them a dime.'"
Lesser-Known Circus Sideshow Freaks
Millie and Christine McCoy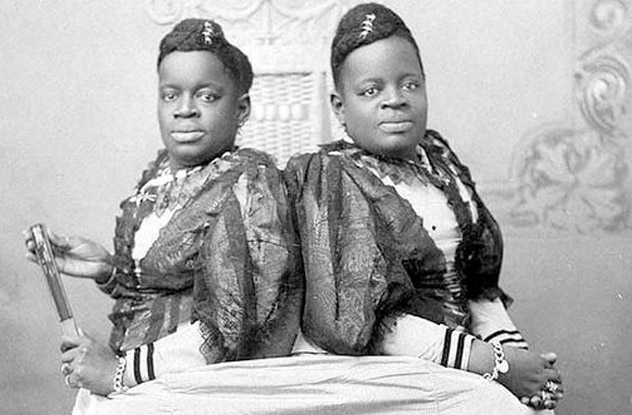 During the 19th and early 20th century, a pair of conjoined twins named Millie and Christine McCoy literally joined at the hip, and sharing a number of vital organs toured as the "The Two-Headed Nightingale." They were born as slaves in 1852 and were sold before their first birthday to a man named James P. Smith. Smith paid $6,000 for the sisters and bought the rest of their family, too, uniting all of them. He also arranged to have the two receive an education in a variety of subjects, including song and dance.
They became beautiful singers, hence the "Nightingale" nickname, and they were also accomplished, pianists. The sisters performed for more than 30 years, even traveling with P.T. Barnum for a while, amassing a small fortune along the way. However, after a fire destroyed most of their possessions, they lived in poverty, until they died of tuberculosis at the age of 61.


Francesco Lentini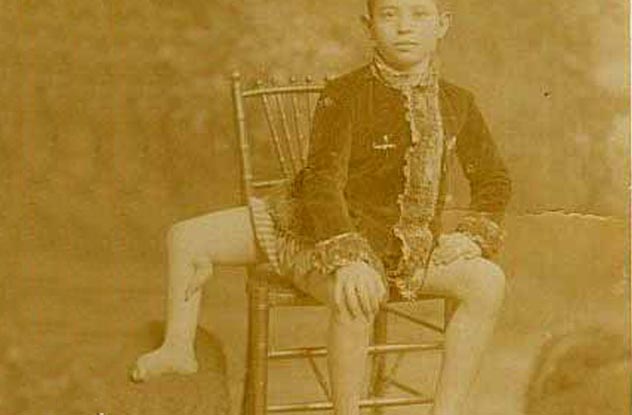 Francesco Lentini was also technically one of a pair of conjoined twins. But Francisco's "brother," attached to his spine, consisted only of a set of genitals and a leg. He had 12 normal siblings, so his birth defect came as a shock. The midwife who delivered him was rumored to have placed him underneath the bed and run from the room in terror.
After doctors examined him and declared surgery to be too big of a risk, Lentini's parents tried to help him cope with his disability, for he was often teased. However, when he went to a children's institution and saw those worse off than him, he resolved to be happy with life. For 40 years, he toured with various circuses, including Barnum's & Coney Island, and he was so well-respected in his line of work he was often referred to simply as "The King." As he grew older, he became a bit of a stand-up comic, claiming he always bought two pairs of shoes, giving the leftover one to a one-legged friend of his.
Percilla Lauther
Born in Puerto Rico in 1911, Percilla Lauther was afflicted with hypertrichosis (also known as "werewolf syndrome"), which gave her abnormal amounts of hair and two rows of teeth. She was adopted by an American after her father's death, a man who grew increasingly angry that she was dubbed "The Monkey Girl." It was during a circus tour that Lauther met a man named Emmitt Bejano, who suffered from ichtyosis, a disorder that made his skin extremely tough and scaly.
The two of them eventually eloped and happily toured together for years, known as "The World's Strangest Married Couple." She was even an occasional guest on Jerry Springer, where she would occasionally sing songs. Once they retired from performing, Lauther would have to shave every three days to keep up with her hair growth. The two of them remained married until Bejano's death in 1995, nearly 60 years after they first got married.


James Morris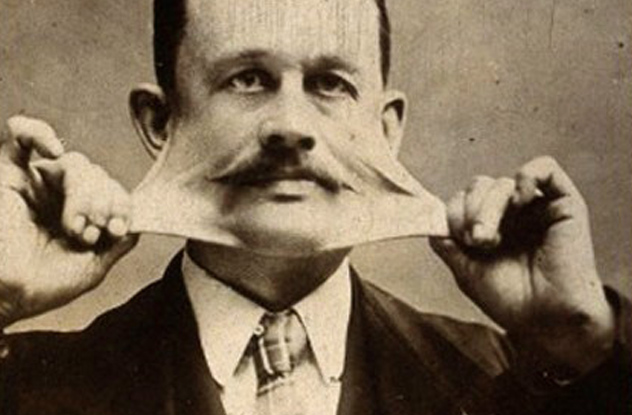 James Morris was born in New York during the 1800s with "Ehlers-Danlos syndrome," the strange ability to stretch his skin to unbelievable lengths Touring as the "India Rubber Man" or the "Elastic Skin Wonder," he was extremely popular, especially when he took the skin around his neck and pulled it over his eyes. Entertaining his friends for years, even when he was in the military, Morris built up a large reputation which enabled him to carve out a career for himself.
Yet another successful participant in the Barnum circus, Morris earned as much as $300 a week, though he succumbed to various addictions and had to get a second job, as a barber, to fund his activities. Unfortunately, the disorder which granted him his incredible ability was also extremely painful, and welts and scars often formed in the areas that Morris stretched.
Violetta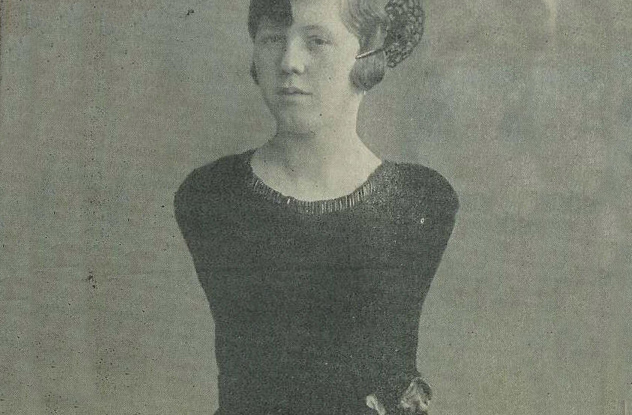 Violetta had no legs or arms, due to a condition called tetra-amelia syndrome. Remarkably nimble for someone without their limbs, she often combed her own hair or sewed things together, even threading the needle unaided. Violetta suffered no other ill effects because of her disorder and was said to have higher functioning senses than a normal person.
She occasionally toured as the "Beautiful Armless and Legless Venus." She was said to have an absolutely perfect torso, with doctors examining her and claiming she was without blemish. At the end of her shows, Violetta would have a nurse carry her around, allowing the audience to touch her if they wished. However, some impertinent young men, and even some women, would try and kiss her. When it happened, Violetta would jab them in the chin with her shoulder, hard enough to draw tears in some cases.
Commodore Nutt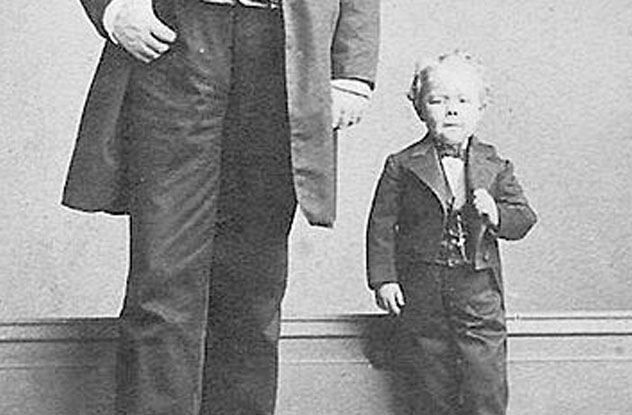 In 1862, P.T. Barnum discovered George Washington Morrison Nutt touring the English countryside as a midget in a smalltime sideshow. Barnum was taken aback by the lack of care provided by his manager. So (the showman would claim) he paid Nutt's parents $30,000 to employ the boy for three to five years, on the condition that he also give them a proper education.
Nutt ended up becoming a fierce rival of General Tom Thumb, another of Barnum's miniature performers because the two of them both vying for the affections of a third circus dwarf, Lavinia Warren. The conflict even escalated into physical violence on one occasion. Nutt was extremely distraught when Warren chose Thumb over him, and he swore off women for years.


Lazarus and Joannes Baptista Colloredo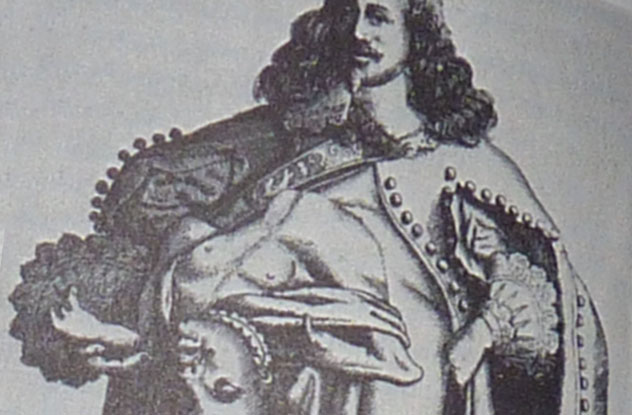 The Colloredo brothers are yet another example of conjoined twins, but they happen to be one of the earliest examples of conjoined twins ever recorded. The duo of Lazarus and Joannes Baptista Colloredo. were alive during the early 17th century, over 150 years before the famous Siamese pair of Chang and Eng. The Colloredo twins toured all over Europe, to great fame and fortune. On one occasion, the twins were able to get an audience with King Charles I and Queen Henrietta, showing the reach of their celebrity.
Although Lazarus was fully functional, said to have even sired multiple children, his brother Joannes was more of a parasitic twin protruding from his torso. Joannes could barely move and couldn't communicate at all, and Lazarus would cover him with a cloak or blanket when they weren't performing. And yet, through one of the strangest ever twists of fate, Joannes managed to save Lazarus's life.
According to the historian Henri Sauval, who spoke to Lazarus on numerous occasions, Lazarus once killed a man, angry at being teased. Yet the court decided they had no choice but to let Lazarus go. They couldn't execute him because it would be unfair to also kill Joannes, an innocent man.


Hottentot Venus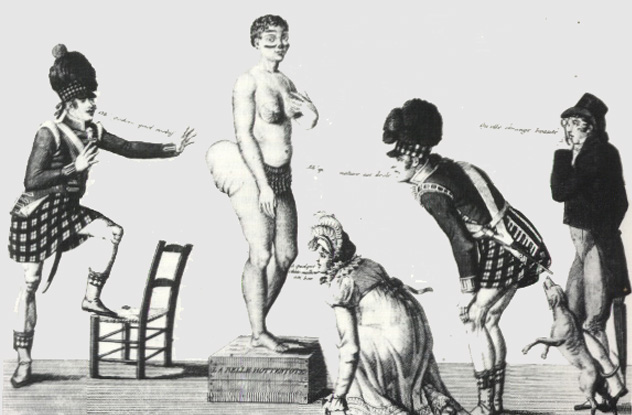 Her real name was Sara Baartman and she was a member of the Khoikhoi tribe in South Africa during the 18th and 19th centuries. After European-led soldiers ambushed her family and friends during her betrothal ceremony, Baartman was left orphaned and widowed at the age of 16. Taken to Cape Town, she became a domestic servant, until she was taken next to England five years later. Due to her hugely ample hindquarters, Baartman was extremely popular with the English, who ogled her half-naked body for four years.
She later went to France, where she was displayed under the name Hottentot Venus, now kept completely naked but for a loincloth. She died at 26, and her brain and genitalia were cut out and put on display until 1974. Her remains were finally returned to South Africa in 2002, thanks to eight years of work from Nelson Mandela.
The Pig-Faced Lady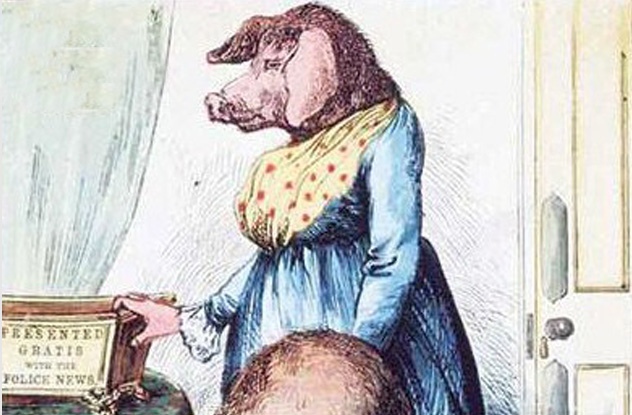 Originating sometime in the 17th century, the idea of a pig-faced lady was quite popular in England. During the winter of 1814 – 1815, rumors abounded throughout London of a young daughter of a noble family, who just happened to have the face of a pig. Various newspapers proudly declared they had witnesses who could testify that they had seen the lady with their own eyes. Due to the popularity of this rumor, circuses began to declare they had their own pig-faced ladies.
All were hoaxes. The worst of these may have been a particular fair in the 1850s. The pig-faced lady they claimed to have in their possession was nothing but a drunken, shaven bear dressed in women's clothing.