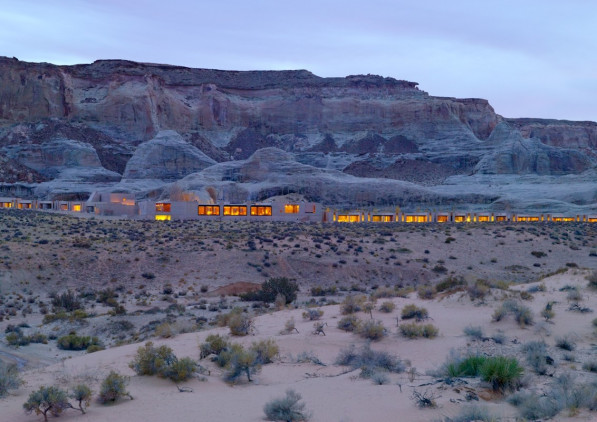 Lots of people come to us looking for a recommendation for the best hotels for completely getting away from it all. But it's actually a slightly tricky request because everyone's idea of the 'It All' they're trying to get away from is different. Do you want to escape other people and find a remote part of the world to explore? Or escape the pattern of your own life and try something new and different to inject a little inspiration? Or do you want to escape the pressures of modern life and simplify your priorities? Or a combination of the above and maybe a few other things besides?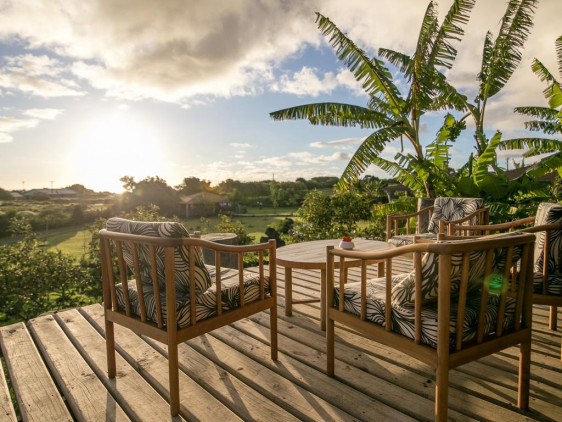 So, we usually ask a few questions and then see what sort of escape you're looking for and then start searching our recommendations, and asking our Gurus for more personal recommendations… And here are some of the recommendations for the best hotels for completely getting away from it all that they have come up with recently.
THE 15 BEST HOTELS FOR COMPLETELY GETTING AWAY FROM IT ALL
THE BEST HOTELS FOR GETTING BACK TO NATURE
The Instants d'Absolu Ecolodge & Spa was a farmhouse, but is now a chic eco lodge designed to help you allow nature to distress you. The views of a beautiful lake and glorious countryside in the Auvergne Natural Park help, but there are also no phones or televisions in the 12 contemporary, minimalist rooms and suites. The restaurant is a huge draw and there's a beautiful spa with an outdoor hot tub overlooking the lake.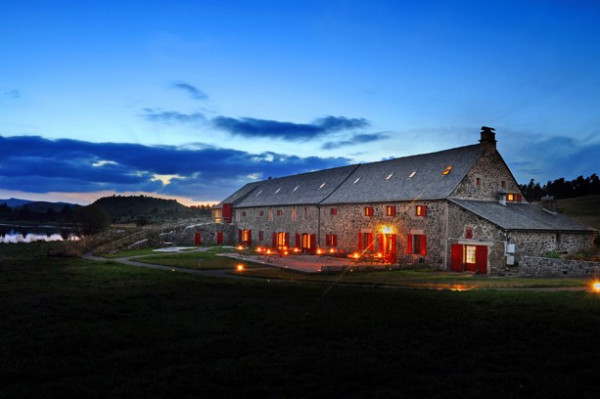 La Almunia del Valle is a fantastic, 11 room guesthouse in the hills just below the Sierra Nevada National Park. The traditional stone building has been beautifully modernised so that many of the original features survive. The views from the terrace and the pool are amazing.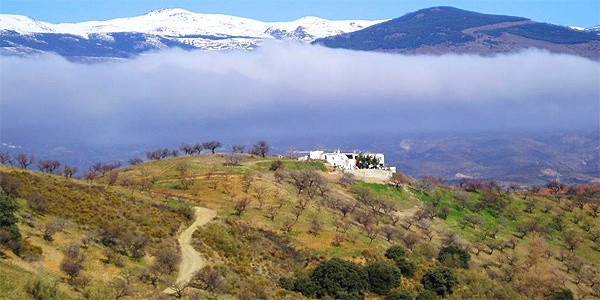 THE BEST GEOGRAPHICALLY REMOTE HOTELS
Easter Island's Hare Noi is a nine room hotel a few miles outside the island's only town. The fabric design is inspired by the art of the island's first inhabitants, and there's plenty of wood and stone to the decor, but it's all been done in a very chic, almost mid-century style. There's a spa and a restaurant, so this is a comfortable and relaxing escape.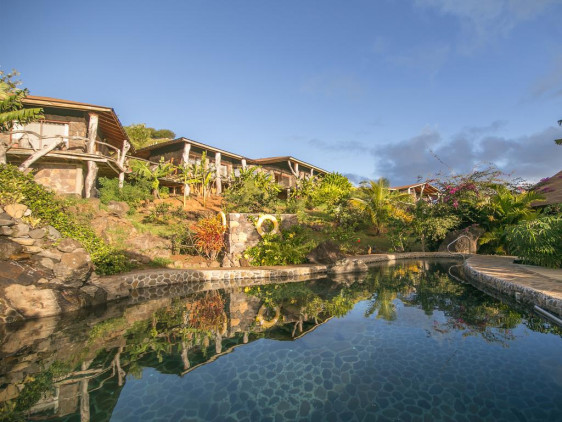 The Quirpon Lighthouse Inn, on Quirpon Island, Newfoundland, is a converted lighthouse keeper's home with ten rooms and some of the most incredible views you could possibly imagine. The rooms are rustic and traditional and there's a comfortable indoor whale-watching station. And obviously above you is the working lighthouse. A once in a lifetime place to stay.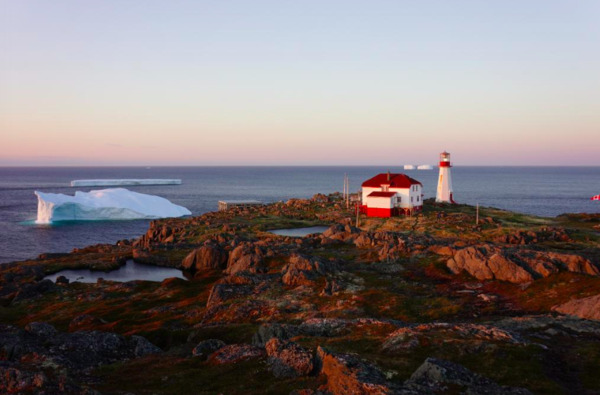 The Hacienda San Agustin de Callo is a charming, eight room hacienda sitting right in the shadow of the Cotopaxi Volcano, and on the edge of a national park. The hacienda has its own horses, which are a great way to explore this unique landscape. And inside there are fireplaces, traditional murals, exposed stone and individually styled rooms. Rustic yet luxurious.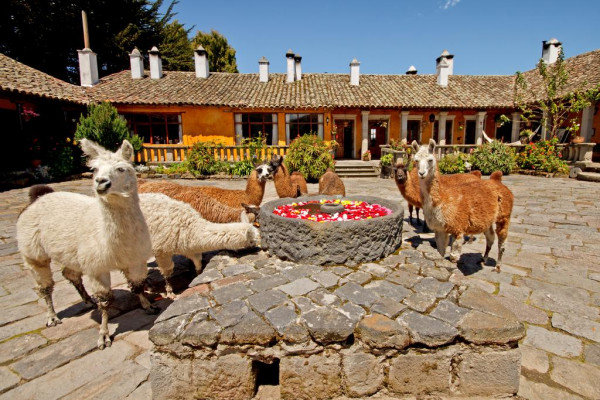 Scarista House on the Scottish island of Harris, one of the most remote and least hospitable parts of Britain, is an old Georgian manse turned charming, six bedroom hotel with fabulous views over this dramatic coastline. The rooms are cosy and the food is delicious - especially the seafood. An amazing place to escape the world, which has turned the inhospitable into the hospitable.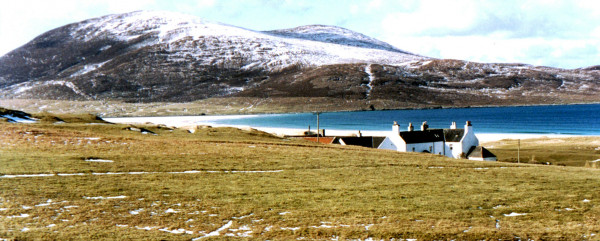 In a remote spot in Rajasthan's Thar Desert you'll find The Wilderness Camp, a collection of just seven luxurious tents, furnished in the Rajasthani style. Just because the accommodation is in tents it doesn't mean you'll need to rough it, there are large, comfortable beds and modern bathrooms, plus beautiful furnishings. But you're really here for the beautiful desert and the incredible sunrises and sunsets. Truly unique and oh, so peaceful.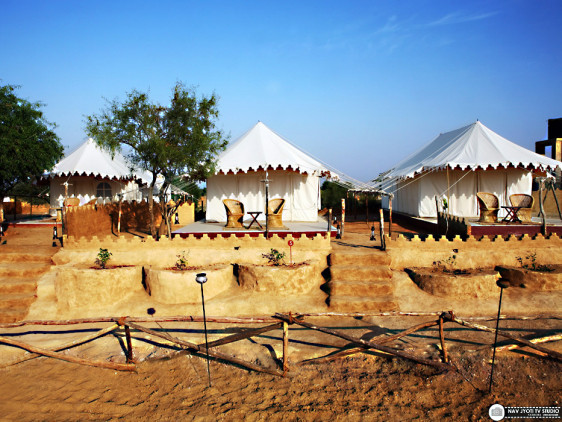 THE BEST HOTELS TO ESCAPE IN STYLE AND COMFORT
The Grand Canyon is without doubt one of the world's most stunning landscapes, and Amangiri, a 34 room resort and architectural marvel, is definitely the best place to stay to see it. Tucked into the rocks, this long stretch of building also houses several pools, private verandas, a spa, a restaurant serving American cuisine and a great wine bar.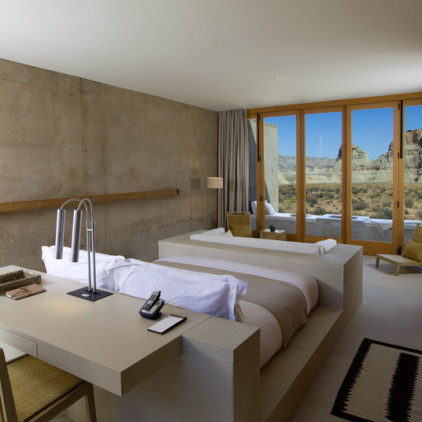 The Fogo Island Inn - on Fogo Island in Newfoundland - is a striking architectural masterpiece with incredible, floor-to-ceiling views over the Atlantic. There are stylish 29 rooms perched here on the edge of the world, and a wonderful restaurant serving inspired dishes made from locally sourced produce. An amazingly romantic place to escape to.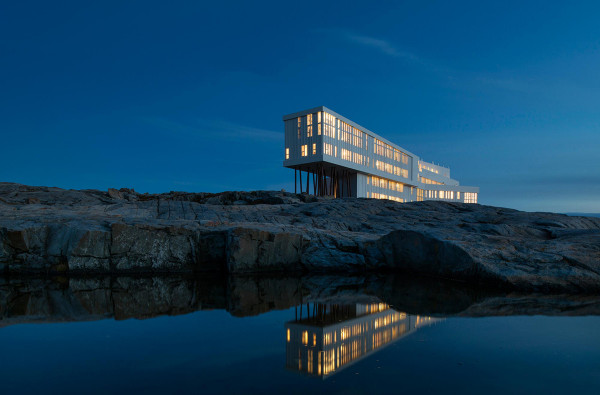 The Clayoquot Wilderness Resort is a one-of-a-kind luxury resort in one of the most pristine places in North America, the Clayoquot Sound Biosphere Reserve in British Columbia. You can only get here by boat or seaplane, and for some reason they've chosen to decorate their 20 tents as a well to do Victorian family might have decorated their home. All the tents are comfortable, lavish and glamorous, including the lounge tent and the games tent - which has a billiards table and free-standing chess sets - and the dining tent where they serve food of a five star standard.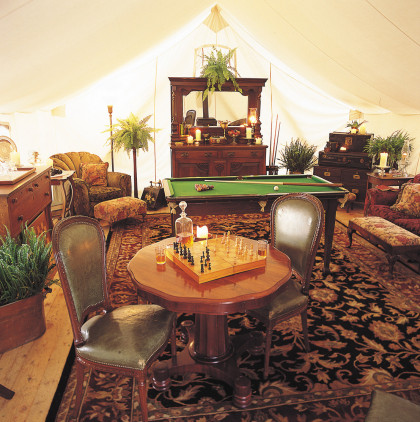 Get away from it all to your own private island, the Isle of Eriska, just off the west coast of Scotland - in fact it's connected to the west coast of Scotland by a narrow bridge. There are 25 cosy rooms in this castle-esque Scottish Baronial mansion, plus a Michelin starred restaurant, a nine hole golf course and a spa. Seals, otters and badgers are your closest neighbors.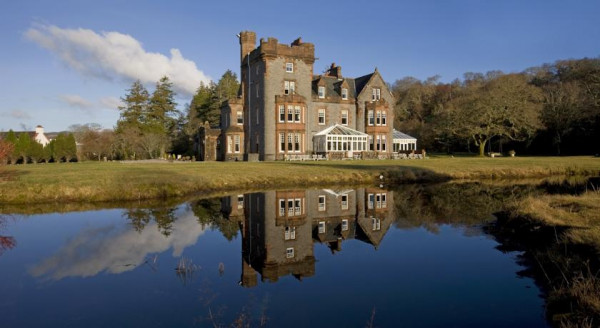 THE BEST HOTELS TO GET AWAY FROM IT ALL AND RELAX
If you're looking for a remote hideaway resort, then where could be a better spot than the foothills of the Himalayas? You're having an experience without even leaving the resort. And that resort is the Infinity Corbett Wilderness, an oasis of riverside calm in a layout which mimics an English village, around a pool, sundeck and beautiful pagoda restaurant. There's loads to do here, whoever you're travelling with.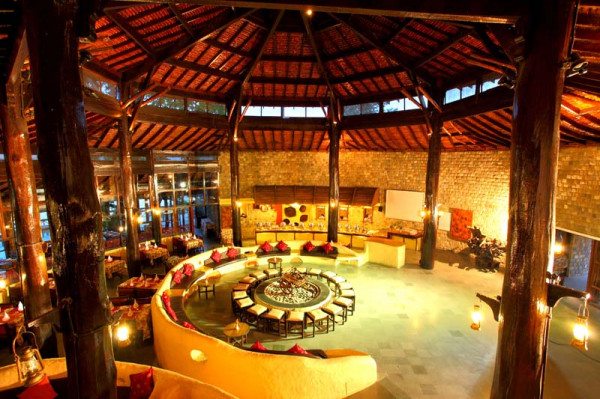 Falsled Kro is a beautiful, thatched-roofed, old inn set among the superb scenery of Faaborg. There are 19 good sized rooms with peaceful views, plus a Michelin starred restaurant - Denmark's first - which spills out into the garden when weather permits. And a garden which leads all the way down to its own sandy beach. The 19 good-sized rooms are white and minimalist.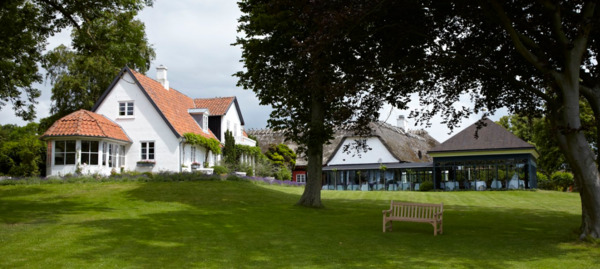 Surprising as this may seem, New South Wales's Lord Howe Island Capella Lodge still doesn't really have mobile reception. And you have to ask specially if you want an internet connection or a television. The point of staying here is to enjoy an old fashioned beach holiday, with communal dining for the guests staying in the nine sea or mountain-view suites, a beautiful spa and bikes to get around the island with.