As social causes have become more prominent, the entertainment industry has taken notice and has taken actions to become more progressive. As much progress as the entertainment industry has made in the last couple of decades, though, there's still a lot of work to do, especially when it comes to inclusion.
As long as there have been smart, empathetic filmmakers, there have been great social justice movies. They aren't all completely serious; many have found lighter, sometimes even comical ways to address serious issues. Some have won Oscars, some were unfairly ignored, most are fascinating and necessary looks at the myriad problems within our society. Knowledge is power and these movies have plenty of it.
Here are the best social justice movies.
Support The Girls (2018)
Image via Getty/Jim Bennett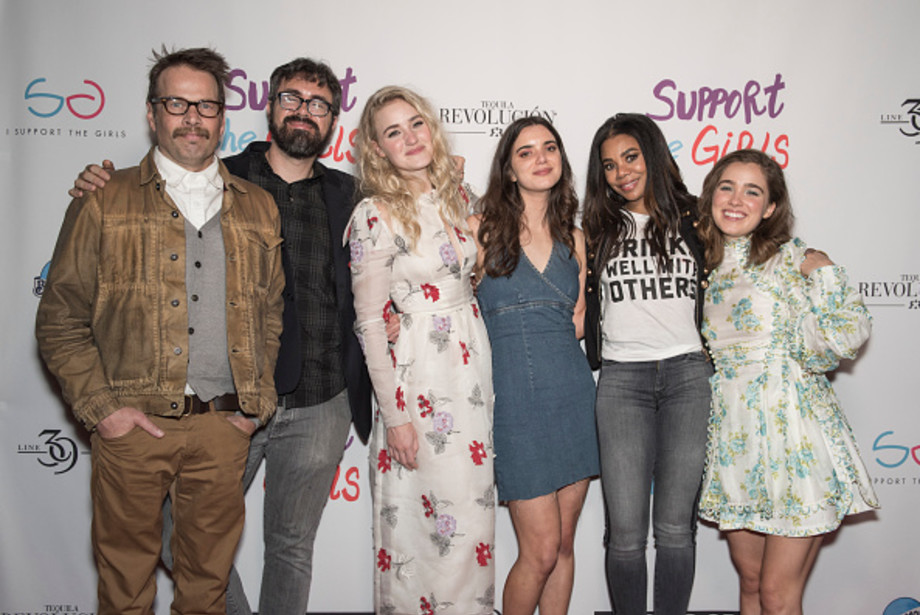 Director:
Andrew Bujalski
Starring:
Regina Hall, Shayna McHale, Haley Lu RichardsonA workplace comedy about women employed by a Hooters-esque restaurant may not sound like a social justice film, but trust us:
Support The Girls
is just that. Lisa (Regina Hall) is an optimistic general manager at a sports bar, who has her optimism challenged by an increasingly long and hard day at work. While
Support The Girls
is often funny, it's also a bracing look at what it's like to live paycheck to paycheck, as well as exist in a racist and misogynistic society. The workers are constantly sexually harassed, and the company that owns the bar does the bare minimum with regards to diversity and racial sensitivity. The movie is impressively subtle in its social commentary, and ultimately concludes that, while these women may go through all of this trouble, they're alright as long as they support each other. Don't just take our word for it: it was also one of Barack Obama's favorite movies of 2018. 
BlacKkKlansman (2018)
Image via Blumhouse Productions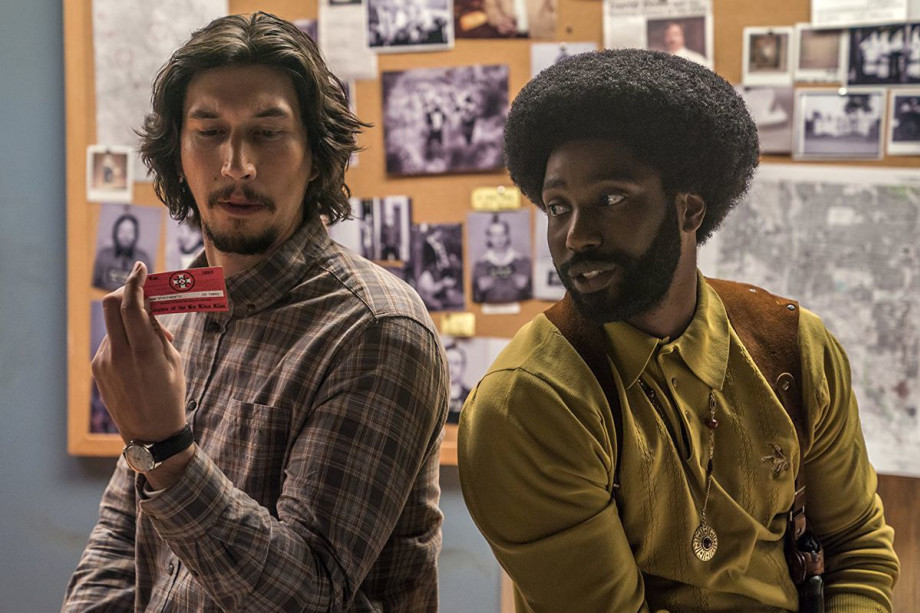 Director:
Spike Lee
Starring:
John David Washington, Adam Driver, Laura Harrier
BlacKkKlansman
is Spike Lee's latest film, and is as unapologetically political as Lee has always been.
BlacKkKlansman
tells the true story of Ron Stallworth (John David Washington), the first black detective to serve in the Colorado Springs Police Department, as he plots to infiltrate and expose the Ku Klux Klan with the help of colleague Flip Zimmerman (Adam Driver) in the early 1970s. Heavy-handed references that liken Trump to the KKK aside,
BlacKkKlansman
is also a sober look at the power of activism in the past and present. Stallworth's belief that he can best help a racist society by leaning into the racist police force and making it more progressive is contrasted with love interest Patrice's (Laura Harrier) more radical belief that the police are an inherently racist institution. Throughout the film, Lee never explicitly argues whether Stallworth or Patrice has the "correct" theory instead, the unforgettable, almost surreal ending portrays them as like-minded forces for good, fighting together against the creeping horrors of racism.
BlacKkKlansman
effortlessly draws a chillingly direct line between the political climate then and now. 
The Hate U Give (2018)
Image via 20th Century Fox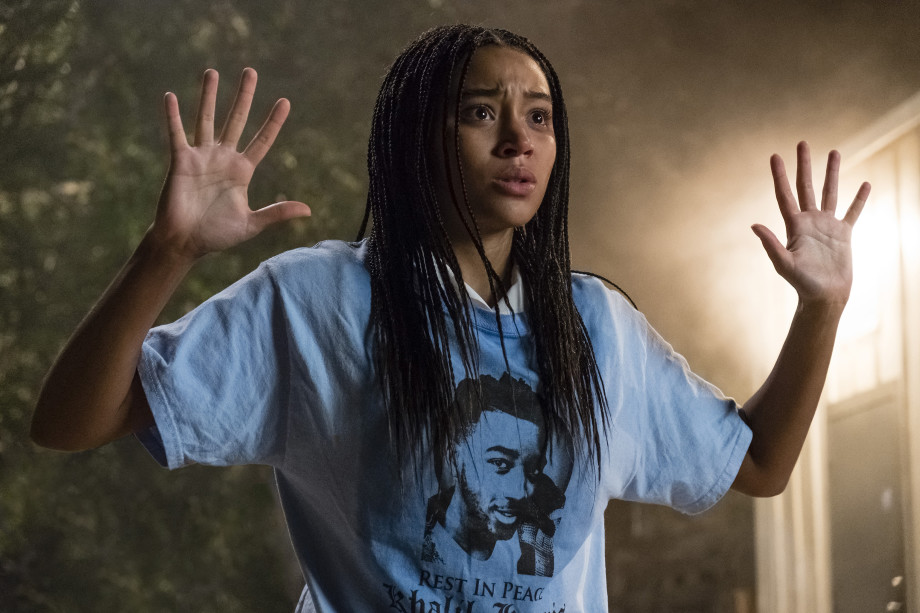 Director:
George Tillman Jr. 
Starring:
Amandla Stenberg, Regina Hall, Russell HornsbyBased on the bestselling novel by Angie Thomas,
The Hate U Give
follows Starr (Amandla Stenberg), a black teenager stuck between two worlds: the poor, mostly black neighborhood she lives in and the rich, mostly white prep school she attends. When she witnesses the fatal shooting of her childhood best friend by a police officer, she finds these worlds clashing as she tries to stand up for what's right. One of 2018's underrated gems,
The Hate U Give
manages to seamlessly blend social justice and well-written teenage drama. Not many movies can both appeal to teenagers and introduce them to important political issues such as police brutality and private prisons, but
The Hate U Give
does so successfully. 
Fruitvale Station (2013)
Image via Netflix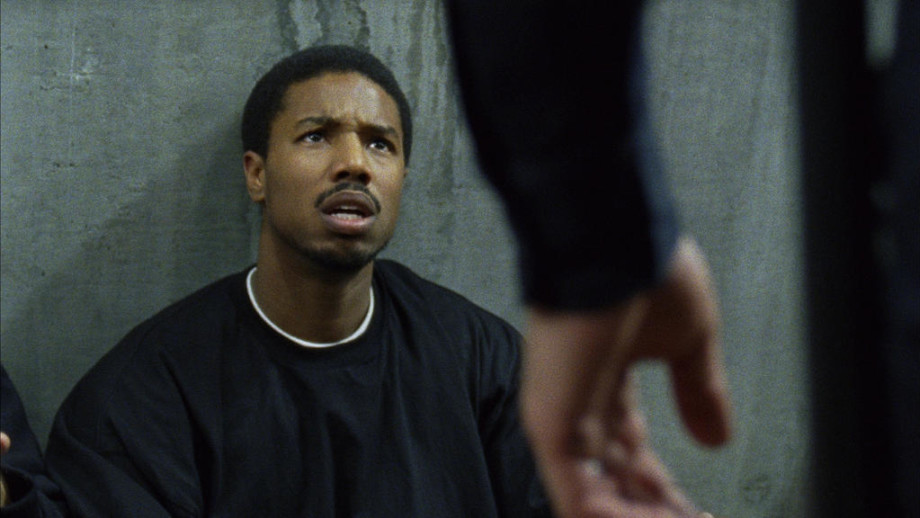 Director:
Ryan Coogler
Starring:
Michael B. Jordan, Melonie Diaz, Chad Michael Murray
Black Panther
and
Creed
director Ryan Coogler's debut Fruitvale Station made a critical and commercial splash despite its hard to watch subject matter.
Fruitvale Station
tells the real life story of the last day in the life of Oscar Grant III (Michael B. Jordan), who was shot and killed by a police officer in the early hours of New Year's Day, 2009. Released around the time that Black Lives Matter gained mainstream traction, Fruitvale Station was a flashpoint in the recent boom in socially aware media. It also gave us Ryan Coogler, one of the best and most successful black film directors in Hollywood right now.
Fruitvale Station
is a landmark film. 
Do The Right Thing (1989)
Image via Universal Pictures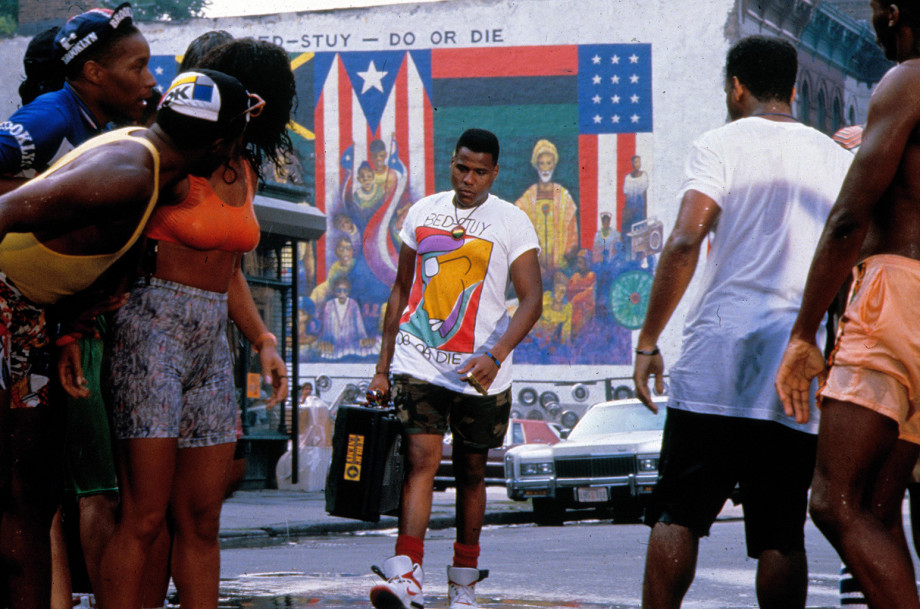 Director:
Spike Lee
Starring:
Spike Lee, Ossie Davis, Danny AielloOnly Spike Lee's third film,
Do The Right Thing
is considered one of the greatest films of all time. It centers on the racial tensions within a Brooklyn neighborhood and how they come to a tragic head on the hottest day of the summer. Many reviewers at the time protested the film, concerned that it would cause black audiences to riot because of its violent climax, a claim that Lee would later remark as "outrageous" and racist. The film ends with quotations from Martin Luther King, Jr and Malcolm X that contradict each other: one advocating nonviolence, the other advocating for violent self-defense. It's this nuanced discussion of how best to counteract the racist actions of the state, along with its realistic portrayal of contemporary race relations, that makes
Do The Right Thing
just as powerful today. 
13th (2016)
Image via Netflix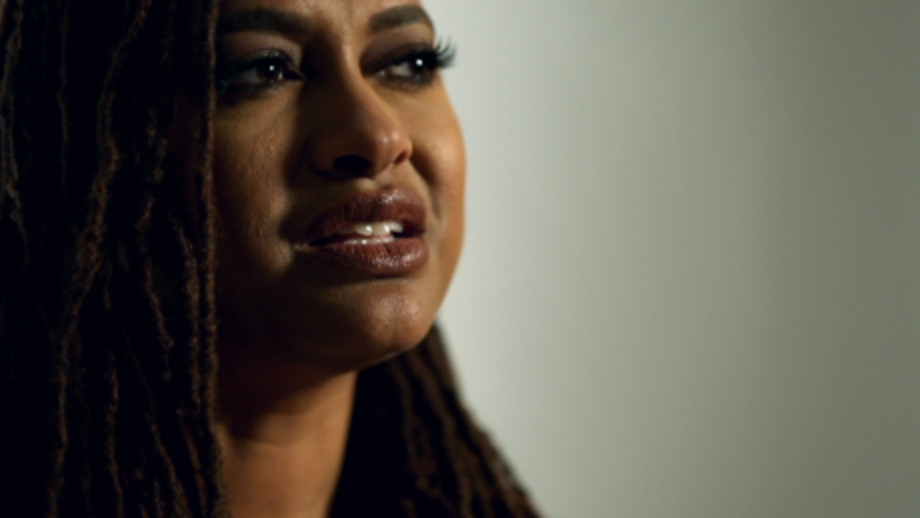 Director: 
Ava DuVernayThis critically-acclaimed documentary derives its title from the 13th Amendment, which banned slavery except as punishment for a crime. (Seriously, it's right there in the Constitution.) From there, Ava DuVernay enlists the expertise of scholars, activists, ex-convicts, and politicians to connect the dots straight to today's mass incarceration system, which disproportionately criminalizes African-Americans. This is a lesson you can get right on Netflix. 
John Q (2002)
Image via Getty/New Line Cinema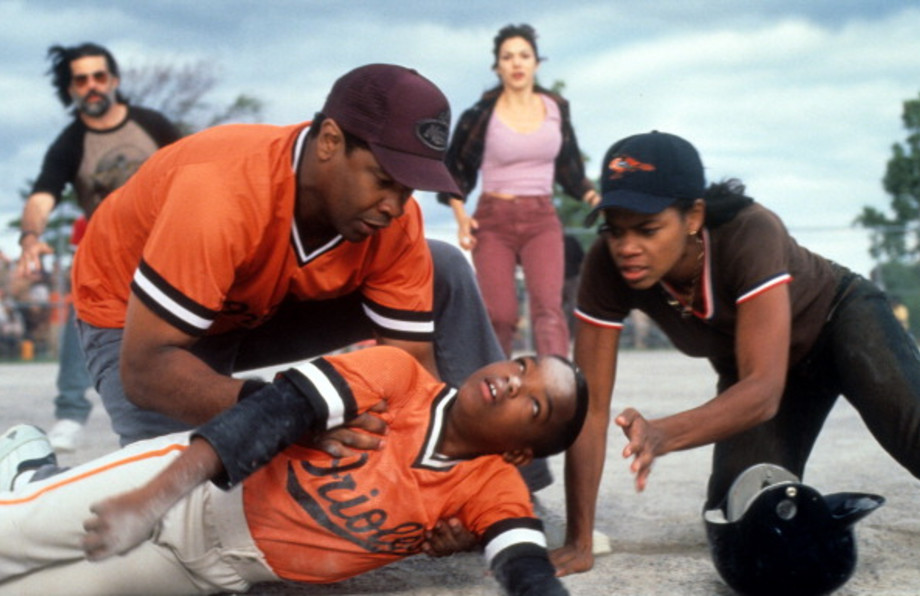 Director: 
Nick Cassavetes
Starring: 
Denzel Washington, Robert Duvall, James Woods, Kimberly Elise
John Q
might be fictional, but it still taught us that, basically, the American healthcare system is f-cked.In this drama, Denzel Washington plays John Quincy Archibald, a father who resorts to desperate measures after his son is diagnosed with an enlarged heart but is unable to receive a transplant because HMO insurance will not cover it. John decides to hold up the hospital and force them to to perform the transplant, no matter the personal cost. 
Dallas Buyers Club (2013)
Image via Focus Features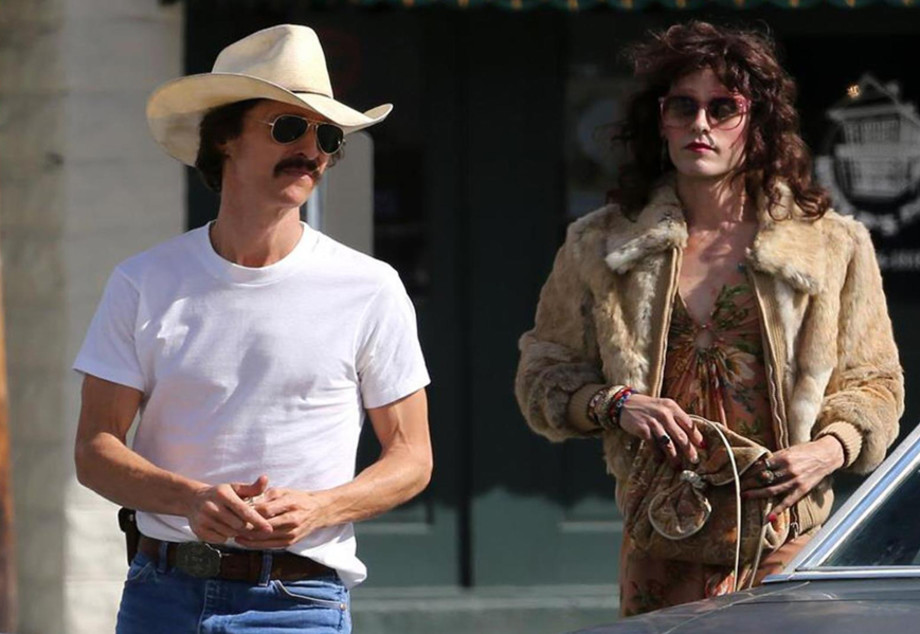 Director: 
Jean-Marc Vallée
Starring: 
Matthew McConaughey, Jared Leto, Jennifer Garner, Steve ZahnThe stars of this film, Matthew McConaughey and Jared Leto, swept awards season for their indelible portrayals of an electrician newly diagnosed with AIDS and an HIV-positive trans woman, respectively, who work together to smuggle unapproved drugs into the U.S. Set in the mid-'80s,
Dallas Buyers Club
confronts the homophobia, stigma, and rampant miseducation associated with HIV at that time, as well as the healthcare system that keeps treatment out of reach for many people. 
OJ: Made In America (2016)
Image via ESPN
Director:
 Ezra EdelmanESPN does not lose with the
30 for 30
franchise. In this captivating look at race, class, sports, and celebrity director Ezra Edelman traces the life and career of O.J. Simpson, starting with his arrival at USA as an emerging football superstar, and ending with his incarceration in 2007 for robbery.This one is a no-brainer it's basically what JAY-Z was rapping about in "The Story of O.J."  
Selma (2014)
Image via Paramount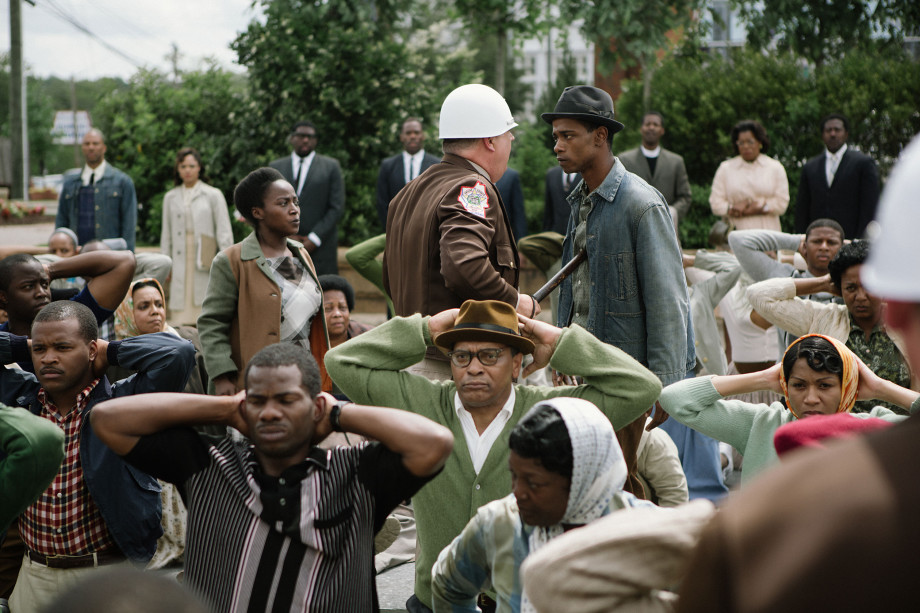 Director: 
Ava DuVernay
Starring: 
David Oyelowo, Oprah Winfrey, Carmen Ejogo, CommonAlso directed by Ava DuVernay,
Selma
​is the story of Dr. Martin Luther King, Jr.'s struggle to secure voting rights for African-Americans. It culminated with a violent march from Selma to Montgomery, Alabama, that came to be known as "Bloody Sunday," and ultimately led to President Johnson signing the Voting Rights Act of 1965. With an all-star cast including Oprah, Common, and Cuba Gooding Jr., DuVernay turned her lens on a pivotal time in the Civil Rights Movement. 
An Inconvenient Truth (2006)
Image via Getty/LLUIS GENE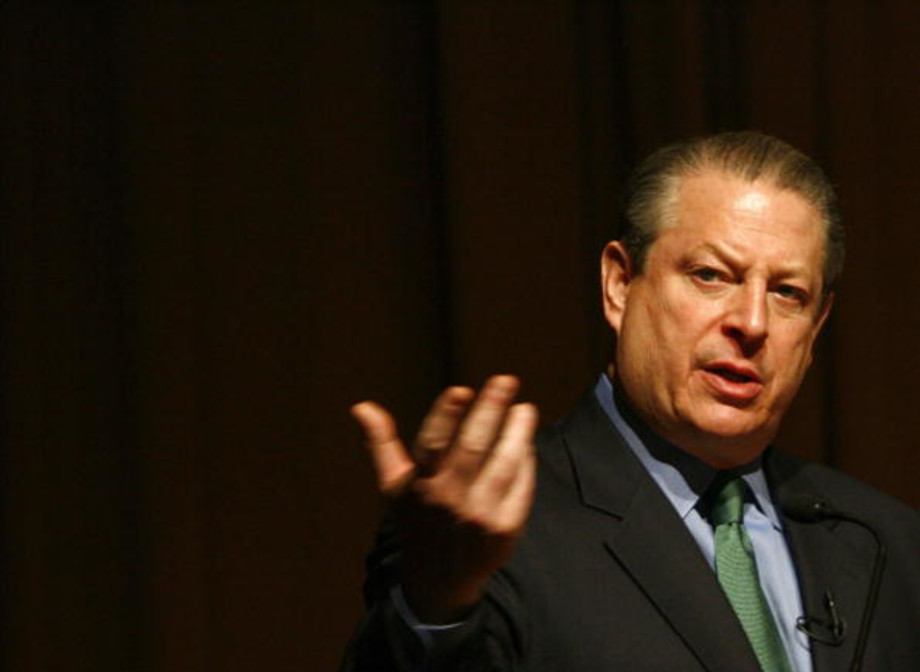 Director:
 Davis GuggenheimIs climate change real? Former VP Al Gore certainly thinks so. In this doc, he hits the lecture circuit to raise awareness of the dangers of global warming. Al didn't win the 2000 election, but he did win a Nobel Peace Prize for his environmental activism, and the film scored an Oscar and a Grammy. 
Milk (2008)
Image via Getty/Kevin Winter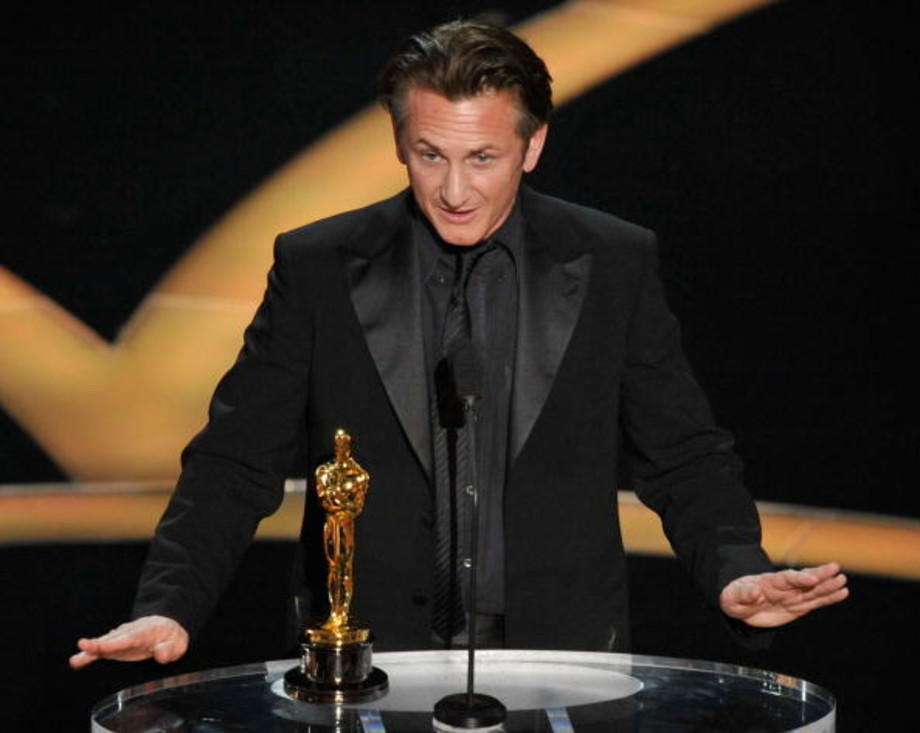 Director: 
Gus Van Sant
Starring:
​​​​​​​ Sean Penn, James Franco, Josh Brolin, Emile HirschThis is the Academy Award-winning story of Harvey Milk (played by Sean Penn), who became a pro-gay rights activist later in life. Milk became California's first openly gay elected official in the 1970s. Less than a year into his tenure, he was assassinated by another city official, making him something of a martyr for the LGBTQ community. 
Hidden Figures (2016)
Image via 20th Century Fox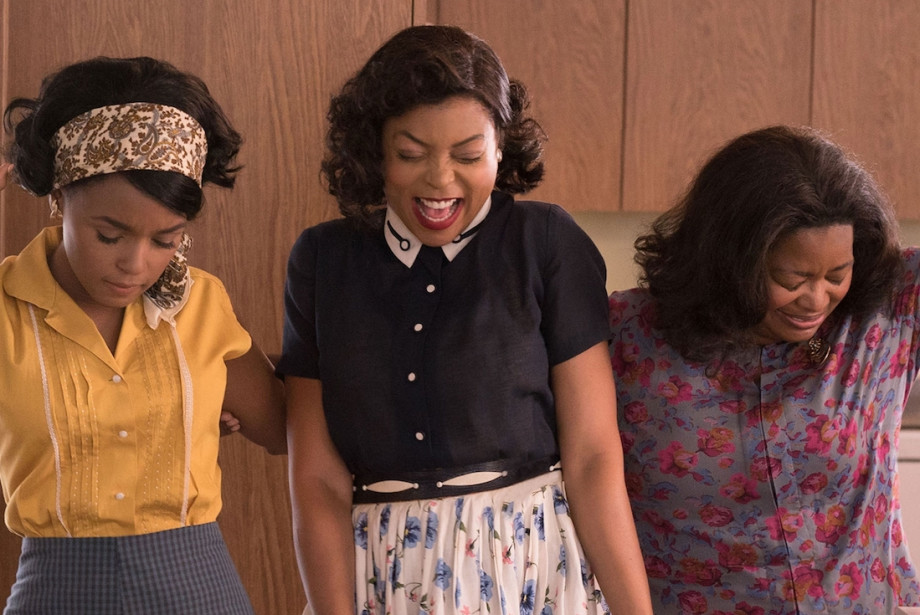 Director: 
Theodore Melfi
Starring: 
Taraji P. Henson, Janelle Monáe, Octavia Spencer, Kevin CostnerStarring Taraji P. Henson, Octavia Spencer, and Janelle Monae, this film highlights the U.S. space program's unsung heroes: the black female engineers and mathematicians of NASA who helped launch the first American into orbit in outer space. It's adapted from the nonfiction book of the same name by Margot Lee Shetterly. 
Tangerine (2015)
Image via Magnolia Pictures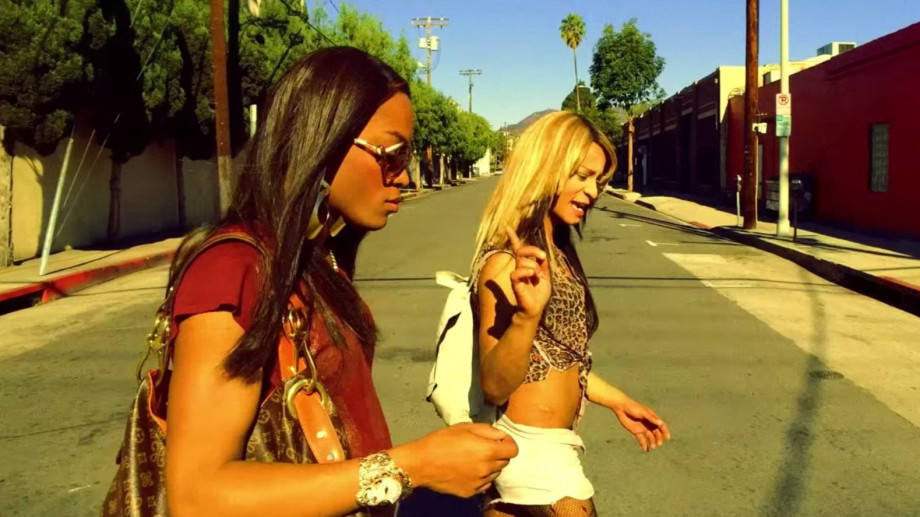 Director:
Sean Baker
Tangerine
is a nonfiction movie where two transgender sex workers in LA set out to get revenge on the pimp that was cheating on one of them while she was locked up. The main thing, though, is that it's funny—and a little humor can go a long way toward normalizing people society largely marginalizes. The
New York Times
described it as "a female-friendship movie about two people who each started life with an XY chromosome set." 
Dear White People (2014)
Image via Roadside Attractions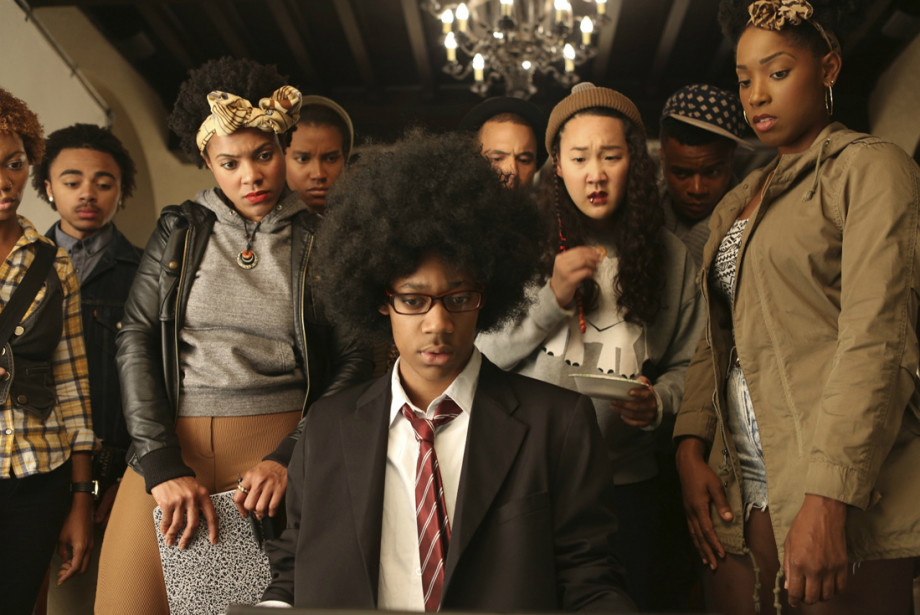 Director:
Justin Simien
Starring: 
Tessa Thompson, Tyler James Williams, Brandon P. Bell, Teyonah ParrisCalm down, everybody! If you read past the title, you'll understand this is a satire. Described early on as a dramedy about "being a black face in a white space,"
Dear White People
explored escalating racial tensions at a fictional Ivy League college from the perspective of several black students. It's worth watching if only to understand the ways in which the college experience can be different for marginalized people. It might be even more surprising to see the internal and intraracial conflicts that arise, as every student chooses to navigate the setting differently. The 2017 Netflix series picks up where the film left off, which takes the story even deeper. 
Time: The Kalief Browder Story (2017)
Image via Joella Marano
Director:
Jenner FurstJAY-Z himself co-produced this documentary on one of the most heartbreaking cases of injustice in recent history. Kalief was a Bronx teen who, after being accused of stealing a backpack, spent three years in jail despite never being convicted of the crime. He endured horrific abuses at Rikers Island that haunted him so badly he took his own life shortly after his release. This one's available on Netflix, too. 
Short Term 12 (2013)
Image via BBC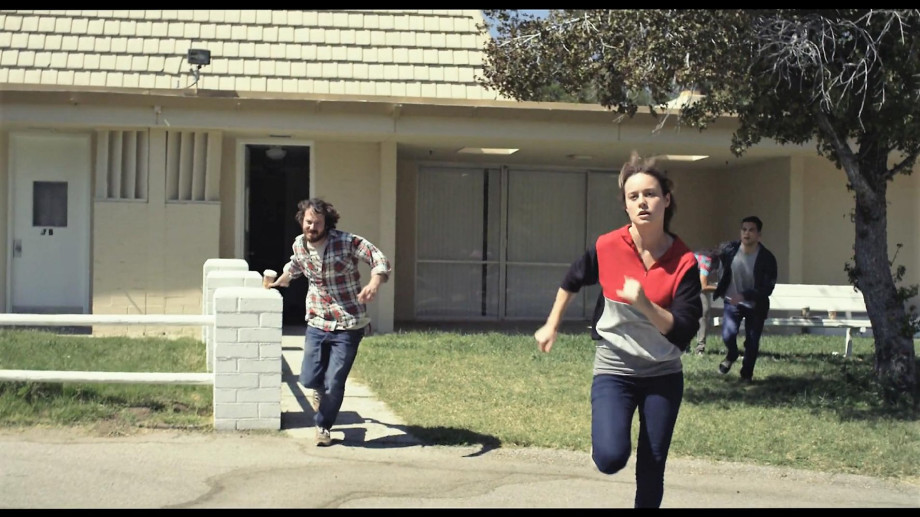 Director:
Destin Daniel Cretton
Starring:
Brie Larson, John Gallagher Jr., Kaitlyn DeverBased on director Destin Daniel Cretton's own experiences working at a group home,
Short Term 12
follows group home workers Grace (Brie Larson) and Mason (John Gallagher Jr. ) as they do their best to help the children they work with, as well as deal with their own personal traumas. The film puts a refreshingly humane and complex face on group homes, and treats every character with nuance, including Lakeith Stanfield's Marcus (one of his earliest roles).
Short Term 12
is an emotional and empathetic ode to children who live in group homes, and those who make it their life's work to help them. 
Harlan County, USA (1976)
Image via Getty/Jesse Grant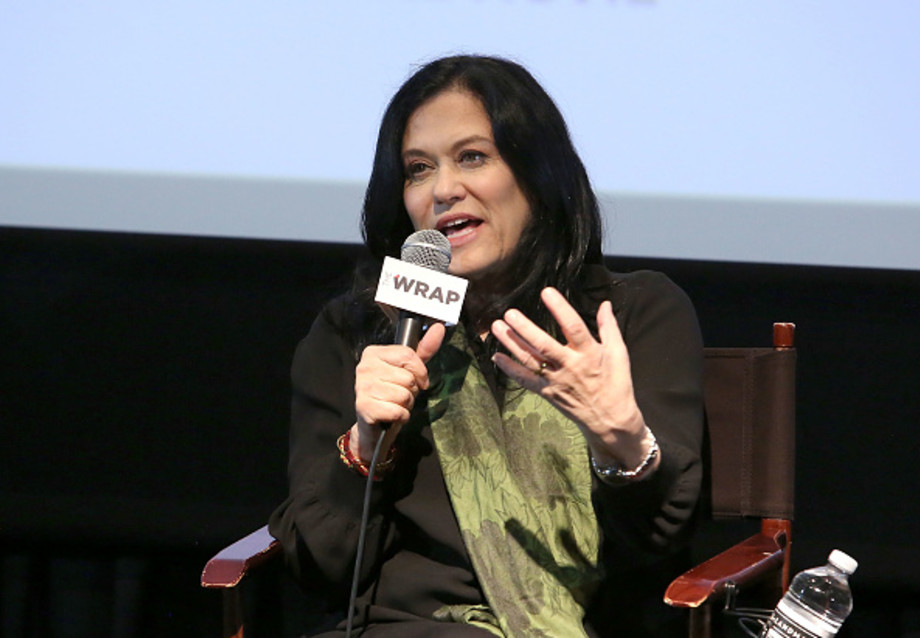 Director:
Barbara KoppleThe Oscar winner for Best Documentary Feature in 1976,
Harlan County, USA
is a landmark film in documentary cinema. The film documents the "Brookside Strike," in which 180 coal workers stood up to the Eastover Coal Company after their refusal to sign a contract recognizing that said workers had joined the United Mine Workers of America. The strike led to violence from Eastover against the striking workers, through both thugs hired by the company and scabs. Harlan County, USA is hard to watch, but Kopple's directing lends every person in the film empathy, carefully capturing their steely resilience in the face of impossible odds.
Harlan County, USA
is not only a brilliant documentary, but a powerful elegy to worker's rights and the necessity of unions. 
Food, Inc. (2008)
Image via Getty/Mike Pont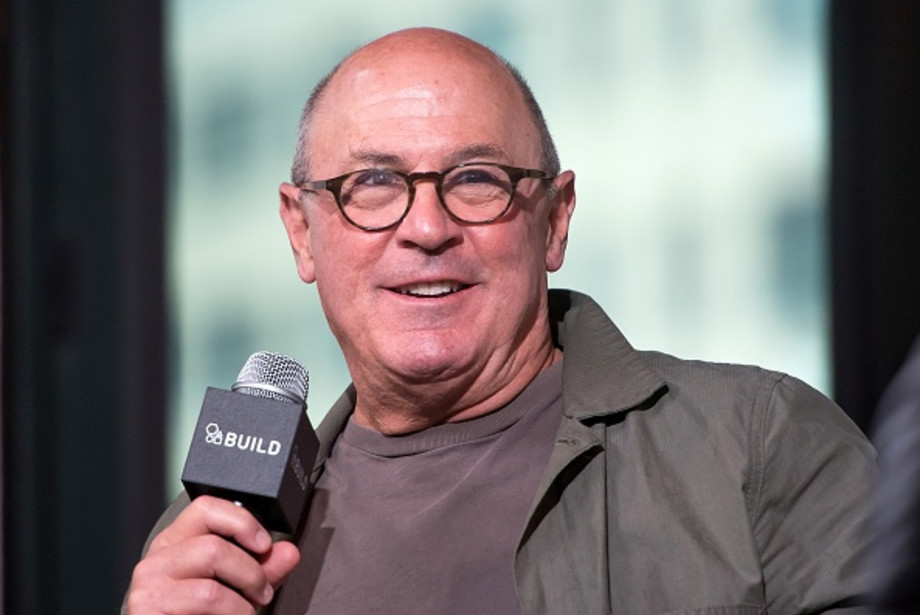 Director:
Robert KennerThere are a number of shock-and-awe food docs. 2017's
What the Health
, for example, scared all your friends into going vegan.
Food, Inc.
is a little less salacious as it examines where our food really comes from in the U.S. It details the effects of agribusiness on the environment, employees, animals, and consumer. 
Titicut Follies (1967)
Image via Getty/Boston Globe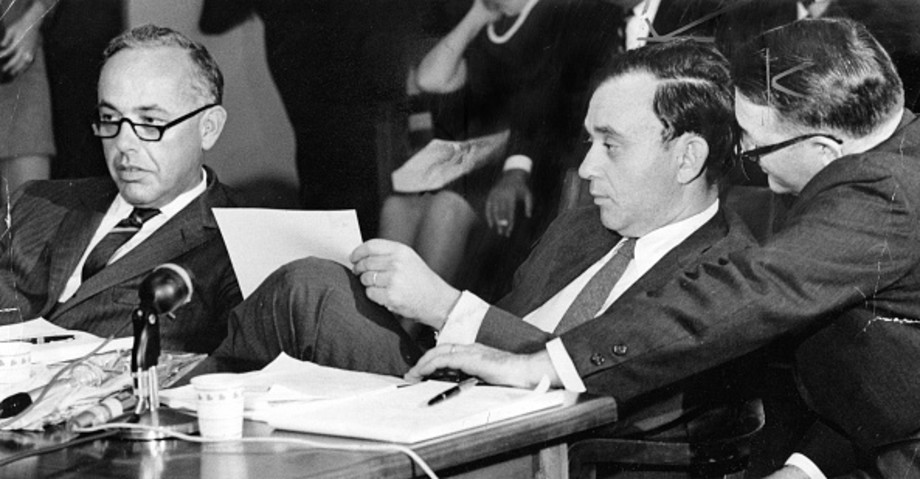 Director:
Frederick WisemanCelebrated documentarian Frederick Wiseman's first film,
Titicut Follies
, portrays the patients at Bridgewater State Hospital, a home for the criminally insane, who live in empty cells and are often mistreated by hospital staff. Titicut Follies is shot in the cinema verite style that Wiseman went on to use with all of his films: there is no narration, music, or commentary, only pure footage. The state of Massachusetts sued to get the movie banned, making
Titicut Follies
the first movie in American history to be banned for reasons other than obscenity and national security. Wiseman repeatedly appealed to the United States Supreme Court to have the film released, and didn't get his wish until 1991, almost thirty years later.
Titicut Follies
is largely credited for the increased concern over the state of American mental healthcare in the decades since its release. 
Fahrenheit 9/11 (2004)
Image via Getty/Michael Caulfield Archive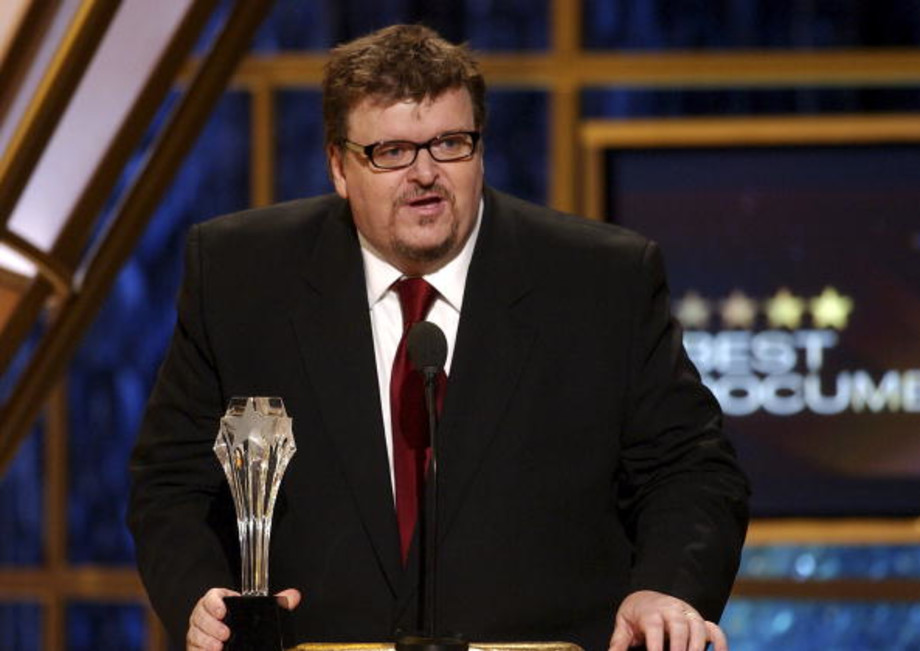 Director:
Michael MooreFrom the Bush administration to Donald Trump's Muslim ban, some government officials have used the War on Terror to perpetuate Islamophobia and intolerance against certain groups of people. We'd never promote conspiracy theories, but filmmaker Michael Moore raised legit questions about the motives behind the invasions of Afghanistan and Iraq, and he did so through investigative journalism and humor. 
Central Park Five (2012)
Image via Getty/D Dipasupil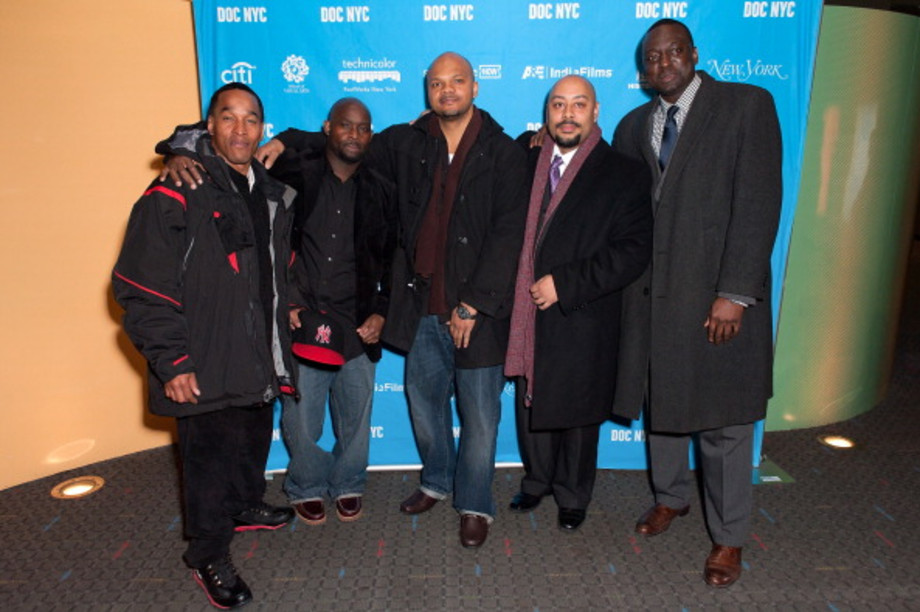 Director: 
Ken Burns, Sarah Burns, David McMahon
Starring:
 Antron McCray, Kharey Wise, Raymond Santana, Yusef SalaamThis documentary examines the high-profile Central Park Jogger case, in which five teenagers from Harlem were convicted of raping and assaulting a woman jogging through Central Park in 1989.At the time, Donald Trump took out full-page newspaper ads calling for the teens to receive the death penalty. Thankfully that didn't happen, since after they'd spent six to 13 years in prison, a serial rapist confessed to the crime and the world learned the teens had been wrongfully convicted. This film finally gives the perspective of these victims and delves into how such an egregious miscarriage of justice could occur. 
Dark Girls (2011)
Image via Getty/Jeff Vespa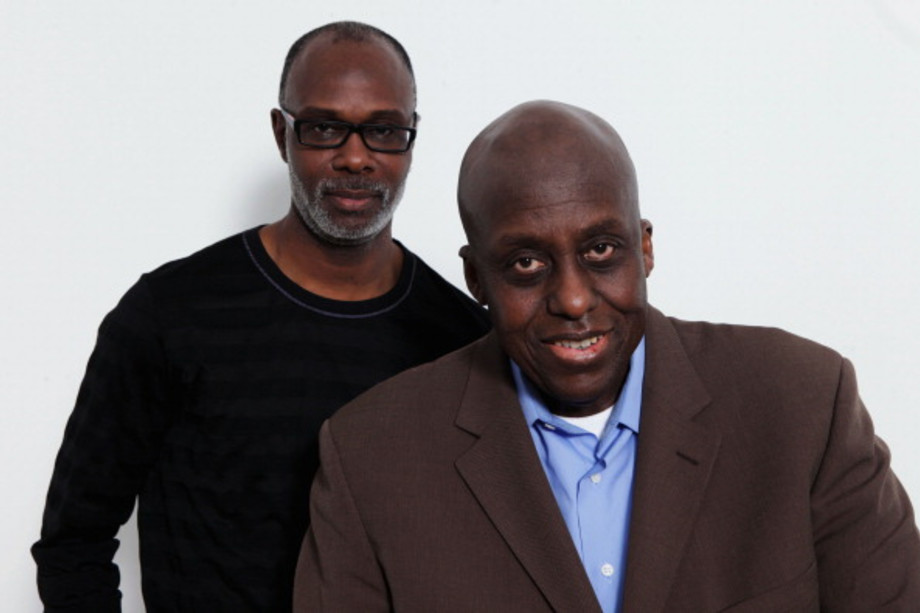 Director: 
Bill Duke, D. Channsin Berry
Starring: 
Viola Davis, Soren Baker, Joni BovillIf you've ever uttered a sentence like, "She's pretty for a dark girl," you should sit down and watch this doc. In
Dark Girls,
filmmakers set out to examine the taboo subject of skin-color bias among people of African descent, and especially how it affects the lives of women on the receiving end. 
RESIST (2018)
Image via Black Pills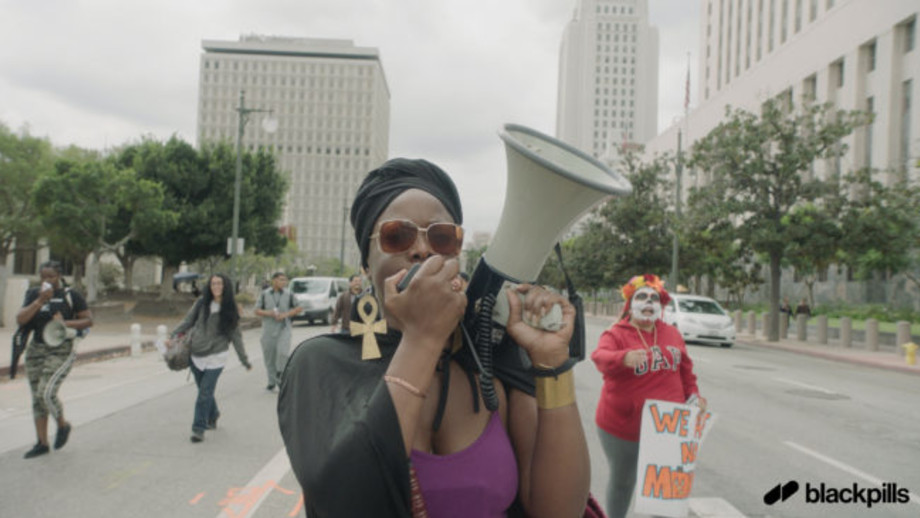 Director: 
Tani Ikeda, Natalie Johns, Mobolaji OlambiwonnuOK, this is technically a docuseries, but each episode is so short it makes the cut. It centers on Patrisse Cullors, co-founder of Black Lives Matter, as she and a group of community organizers work together to shut down a new jail L.A. county is trying to break ground on. If you want to see how grassroots activism really works, this is a firsthand account. Rosario Dawson and other recognizable figures make an appearance as well. 
Bowling For Columbine (2002)
Image via Getty/Bob Riha Jr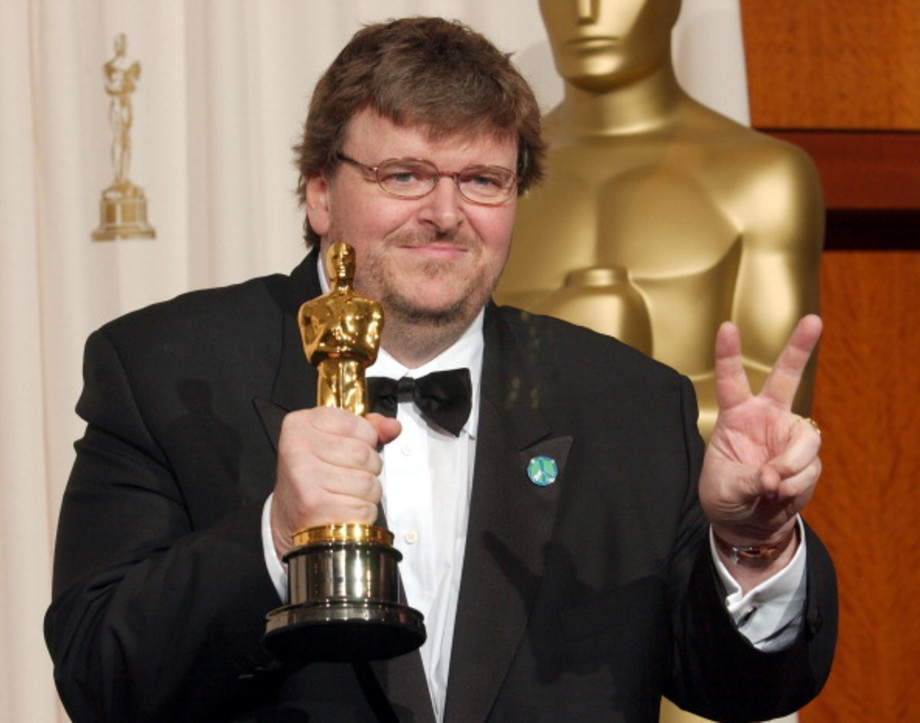 Director:
Michael MooreMichael Moore has an inflammatory style, this is true. But he popularized a style of in-your-face documentary-making with this Oscar-winning film that dissects American gun culture and the events surrounding the 1999 Columbine High School shooting. 
The Murder of Fred Hampton (1971)
Image via Getty/David Fenton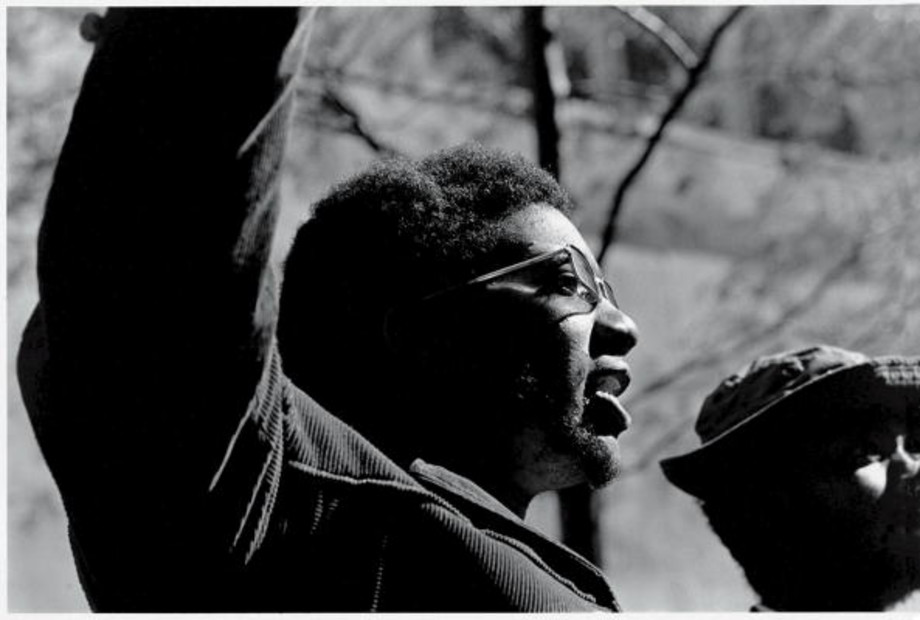 Director:
Howard Alk
The Murder of Fred Hampton
was originally supposed to be a portrait of the Illinois chapter of the Black Panther party and its chairman Fred Hampton. During production of the film, however, Fred Hampton was murdered during a police raid, and the film instead became an investigative report into his death. The assassination of Hampton is a dark, violent chapter in civil rights history that continued to haunt activists after a blue-ribbon panel found the death of Hampton to be "justifiable homicide" in 1970. Released in 1971, this documentary astonishingly manages to capture the murder in its immediate aftermath through re-enactments, evidence from the scene, and interviews, and alleges that the Chicago police willingly murdered him, contradicting the findings of the earlier panel.
The Murder of Fred Hampton
is a haunting piece of cinema that expertly captures the spirit of the Black Panther party and pokes holes in the police department's official story of Hampton's death (Hampton's family wouldn't receive any modicum of justice until 1982). Unfortunately,
The Murder of Fred Hampton
feels just as relevant now as it did 42 years ago.