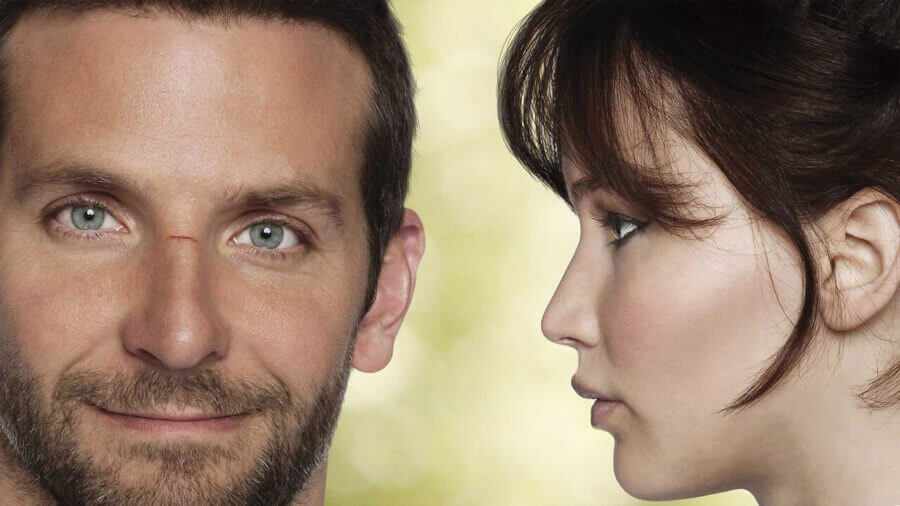 Silver Linings Playbook now on Netflix US
It's the end of the week and there were plenty of great titles added to Netflix. Here are some of the top titles from this week we thought you would enjoy.
Looking for a new series to watch? There were plenty of great picks from the past week so go and check out our suggestions.
As always, we have a full list of titles that arrived this week at What's On Netflix.
For now, here are our favorite new movies added to Netflix over the past 7 days.
Silver Linings Playbook (2012)
Genre: Comedy, Drama, Romance Director: David O. Russell Cast: Bradley Cooper, Jennifer Lawrence, Robert De Niro, Jacki Weaver Runtime: 122 min
After a stint in a mental institution, former teacher Pat Solitano moves back in with his parents and tries to reconcile with his ex-wife. Things get more challenging when Pat meets Tiffany, a mysterious girl with problems of her own.
This award-winning movie stars Bradley Cooper, Jennifer Lawrence, and Robert DeNiro, this is a great watch.
A Life of Speed: The Juan Manuel Fangio Story (2020) N
Genre: Documentary Director: Francisco Macri Runtime: 92 mins Language: Spanish
There were a few new documentaries on Netflix this week but perhaps the best is one that looks into the racing legend that is Juan Manuel Fangio.
As a king of the Formula 1 circuit, this deep-dive looks into his fruitful career.
Sadly, there's no English dub for this title but of course, subtitles are available.
Tinker Tailor Soldier Spy (2011)
Genre: Drama, Mystery, Thriller Director: Tomas Alfredson Cast: Gary Oldman, Colin Firth, Tom Hardy Runtime: 122 min
Needing a big movie filled with the brim with top talent? This mystery thriller certainly fills that gap.
Set during the Cold War, we follow a man who has come out of retirement to uncover a Soviet spy working in the British MI6.
It's a superb drama that features a mesmerizing performance from Gary Oldman in particular. It's got solid reviews across the board. Don't miss this!
All I Wish (2017)
Genre: Comedy, Drama, Romance Director: Susan Walter Cast: Sharon Stone, Tony Goldwyn, Ellen Burstyn, Liza Lapira Runtime: 94 min
This movie is one for those looking to lose yourself in a good romantic movie (the next pick on the list doesn't count!).
The solid movie is about a fashion designer who is trying to slow life down and find a relationship.
Some Kind of Beautiful (2014)
Genre: Comedy, Romance Director: Tom Vaughan Cast: Pierce Brosnan, Salma Hayek, Jessica Alba, Malcolm McDowell Runtime: 99 min
Sometimes, perhaps now more than ever, we need to relax and watch something that doesn't make too much sense but is enjoyable all the same.
That's why our final recommendation of the week is the romantic comedy Some Kind of Beautiful. It features some top talent who brilliantly goes to waste in a movie that only scored 6% on Rotten Tomatoes.
The movie is about a poetry professor who reevaluates his love life after impregnating someone then falling in love with her sister.
It is very easy to become lost in Netflix land and believe you've already seen everything worth watching. Rest assured, there is very little chance you have. For the second time we have curated a list of the best movie suggestions on Netflix: the best highly-rated, little-known titles available to stream. This is a list we update almost every week to adjust for new arrivals and expired titles.
50 Movies to watch
A Ghost Story (2017) Go to Netflix Twisted yet deep. Sad yet interesting. Slow yet exhilarating. A Ghost Story is an incredible artistic achievement. With hardly any dialog, and breathtakingly long takes in its first half, it manages to bring you in its own creepy world and not let go until you feel completely lonely. Starring Rooney Mara and Casey Affleck as a loving couple who are hit with a horrible tragedy, the beginning is slow, and it's not a plot-driven movie, but if you give it a chance it will blow your mind. Staff Rating: %. Rated R. In English. On Netflix Argentina, Czech Republic, Poland, Romania, and USA.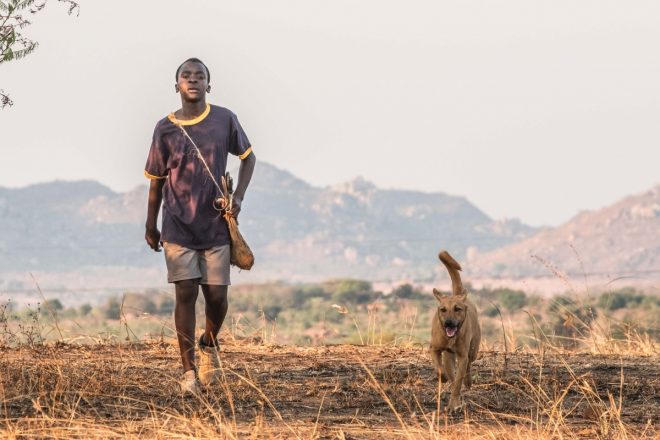 The Boy Who Harnessed the Wind (2019)
Go to Netflix
This movie's energy is completely intoxicating. It's the directorial debut of renowned British/Nigerian actor Chiwetel Ejiofor, but it feels like the work of a veteran. In a true story told in English and Chichewa (a language from Malawi), a young boy is expelled from school because his parents couldn't afford tuition. At the same time, his village is struck by a variety of natural circumstances that bring them the threat of drought and famine. The young boy sneaks into the library in the hopes of making a windmill and saving his village, and you can guess what follows from the title. The triumph of engineering and a boy with a dream; mix in an incredibly interesting culture, full of unique family dynamics and a thought-provoking intersection between religion, tradition, and technology. The result is a delicate but uplifting movie, not to be missed. Staff Rating: 79%. Rated TV-PG. In English. On Netflix
everywhere
.
48.
Lawless (2012)
Go to Netflix
Tom Hardy, Guy Pearce, Gary Oldman, Jessica Chastain, and Shia LaBeouf (the good Shia Laboeuf) all-star in this true-story-based gangster tale. As a result, Lawless is cliché-free, fast, and violent – yet it doesn't take itself too seriously. Bootlegging Bondurant brothers live according to different rules, yet run a successful business during the prohibition era. When new authorities try to shut them down violently, each one of them has a way of dealing with it. The story runs very smoothly, and added to the perfect performances and great staging, Lawless becomes very entertaining, and a true pleasure to watch. Staff Rating: 79%. Rated R. In English. On Netflix Argentina, Germany, South Korea, UK, and
USA
.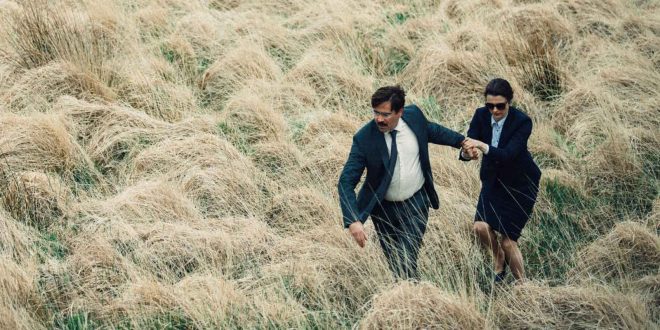 The Lobster (2015)
Go to Netflix
A unique movie about a near-future society obsessed with couples; viewing couples as the norm, as opposed to single people who are viewed as unproductive and undesirable. In that way, the film shows David (Colin Farrell), a newly single person who is transferred to the Hotel, a place where single people have just 45 days to find a suitable mate, and if they fail, they would be transformed into animals of their choice. While the film's original premise may not be everyone's cup of tea, The Lobster will prove a goldmine for people who are into a Kafkaesque, absurdist mentality, or anyone looking for an idea-driven experience. Staff Rating: 80%. Rated R. In English. On Netflix Argentina, France, South Korea, and
USA
.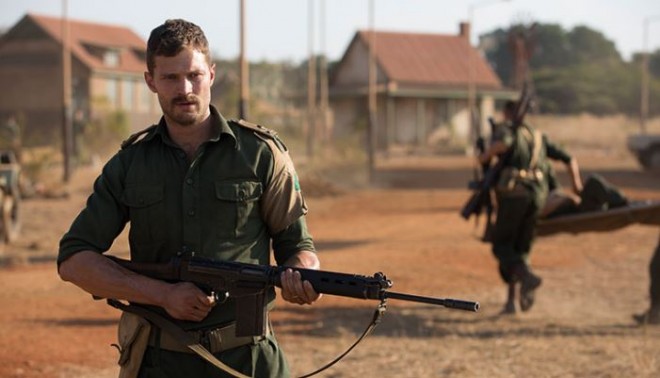 The Siege of Jadotville (2016)
Go to Netflix
The Siege of Jadotville is a different kind of war movie. It doesn't recount famous battles or portrays renowned heroes – instead, it's about heroes and events that went completely unnoticed. Namely, the Irish 35 Battalion 'A' Company a group of youngsters who are sent out on a U.N mission to the Congo. What was supposed to be a simple positioning quickly becomes one of the most sought-after locations and the battalion of 150 'war-virgins" find themselves up against 3000 mercenaries led by experienced French commandants? And what a tribute this film is: it's well-paced, powerfully shot, and the acting, led by Jamie Dornan on one side and Guillaume Canet on the other, is absolutely perfect. Staff Rating: 80%. Rated Not Rated. In English. On Netflix
everywhere
.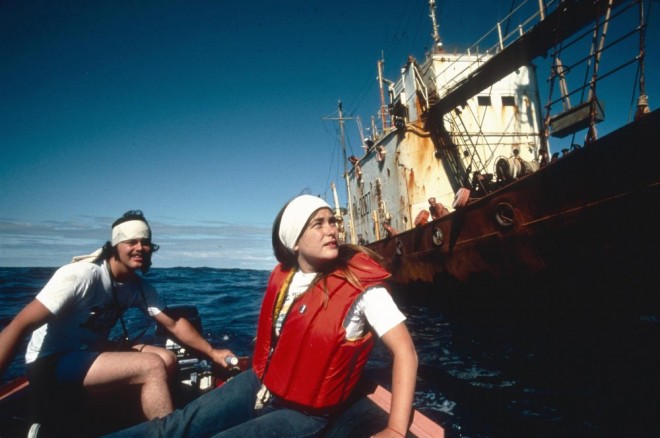 How to Change the World (2015)
Go to Netflix
How to Change the World is an insightful and candid documentary about the formation of Greenpeace in 1971 by a small group of environmentalists and activists in Vancouver, British Columbia. Beginning with their attempt to disrupt U.S. nuclear testing in Amchitka, Alaska, the film follows their subsequent efforts to thwart commercial whaling in the Pacific, their anti-sealing campaign in Newfoundland, and their ongoing efforts to defend the natural world against what they perceive as excessive human intervention and abuse. How to Change the World is as much a poignant tale of inspired activism as it is an interesting study of the organization's early tribulations: idealism vs. anarchy, social movement vs. organizational structure (or lack thereof) and leadership vs. disunity. The voice of co-founder Robert Hunter (de facto leader of Greenpeace from inception) is heard posthumously throughout via narrator Barry Pepper, and it adds an impassioned air of gravitas to the film, detailing the many complexities Greenpeace experienced over the course of its early years of growth and development. A compelling and educational viewing experience. Staff Rating: 80%. Rated Not Rated. In English. On Netflix
everywhere
.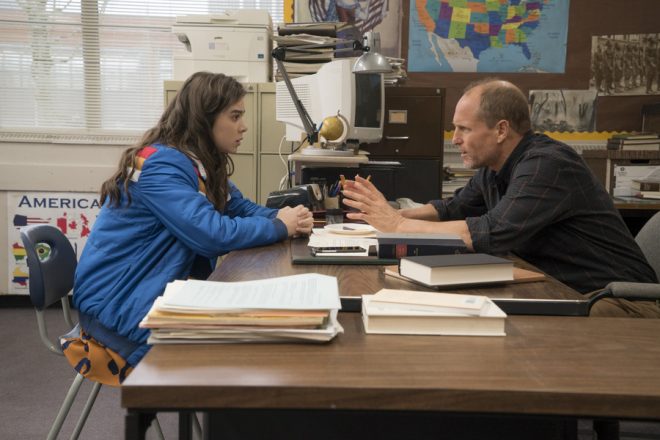 The Edge of Seventeen (2016)
Go to Netflix
A wonderful, witty teen comedy possibly the best the genre has known in a long time! In a powerhouse performance, Hailee Steinfeld plays Nadine, a high school junior at peak angst and awkwardness. Her roller-coaster journey through family, friends, lovers, or lack thereof, gives her that all-too-common impression for people her age that life is unbearable. Things get more complicated when Nadine's dad passes and her only friend hooks up with an unexpected person. Her temperament and humor will help her see past her demons to understand what's important in life, putting you in privileged spectator mode to this highly smart and exciting coming-of-age story. Staff Rating: 80%. Rated R. In English. On Netflix Argentina, Brazil, Canada, Czech Republic, France, Greece, India, Italy, Mexico, Poland, Portugal, Romania, Switzerland, and
USA
.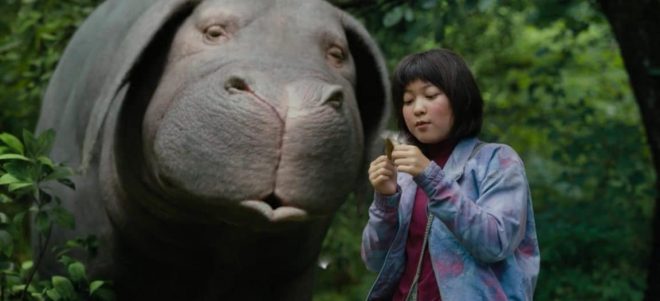 Okja (2017)
Go to Netflix
Director Bong Joon-ho (Snowpiercer) does something quite amazing with the $50 million budget Netflix gave him: he makes a simplistic movie. But man, is it good. Okja tells the story of a "super pig" experiment that sends genetically modified pigs to top farmers around the world. In Korea, a farmer's granddaughter forms a special relationship with one of these super pigs (Okja). When the company who originally ran the experiment want their pig back (performances by Jake Gyllenhaal and Tilda Swinton) – the two find an ally in an animal advocacy group led by Jay (Paul Dano). This is a straightforward movie, but nevertheless it is entertaining and full of thought-provoking themes and performances from an excellent cast. Staff Rating: 80%. Rated TV-MA. In English, Korean. On Netflix
everywhere
.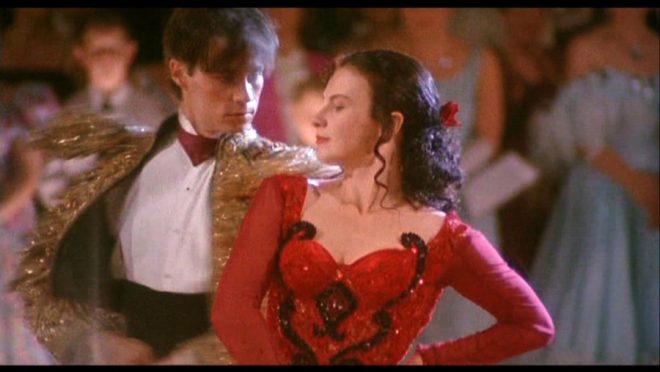 Strictly Ballroom (1992)
Go to Netflix
Strictly Ballroom is an energetic, fun and hilarious movie. Baz Lurhman does an incredible job telling the story of a rebellious young dancer who just wants to dance his own steps in the face of conformity. When he finds an inexperienced yet determined dance partner it's the beginning of an unexpected love story like no other. This movie isn't like the usual rom-com, it has color, vitality, and passion. It's a Moulin Rouge but with even more character, and the work that put Lurhman on the map for everyone. Staff Rating: 80%. Rated PG. In English. On Netflix Argentina, and
USA
.
The Meyerowitz Stories (New and Selected) (2017)
Go to Netflix
Don't worry. Adam Sandler doesn't suck here. This is a beautiful family comedy directed by Noah Baumbach (Frances Ha, The Squid and the Whale). Sandler plays a recently divorced man (as he tends to do) called Danny (as he's usually called). Danny moves in with his father, played by Dustin Hoffman, who himself is dealing with feelings of failure. Both of them are joined by other members of the family, including Danny's half-brother, played by Ben Stiller. Their family dynamics are portrayed in a beautiful and sometimes moving way. Director Baumbach proves he's so good, he can make even Adam Sandler sound and look genuine. Staff Rating: 80%. Rated TV-MA. In English. On Netflix
everywhere
.
A Most Violent Year (2014)
Go to Netflix
Jessica Chastain and Oscar Isaac star in this slow-burning but impeccable crime thriller. Abel Morales (Isaac) owns a fuel distribution company in the 1980s New York. His competitors are violent and corrupt, and the feds are after him. The temptation to resort to unlawful methods is high, especially that his wife (Chastain) is the daughter of a mobster. A Most Violent Year is about how this temptation of corruption unfolds and whether Abel will surrender to it or not. Staff Rating: 80%. Rated R. In English. On Netflix Argentina, Brazil, Mexico, and
USA
.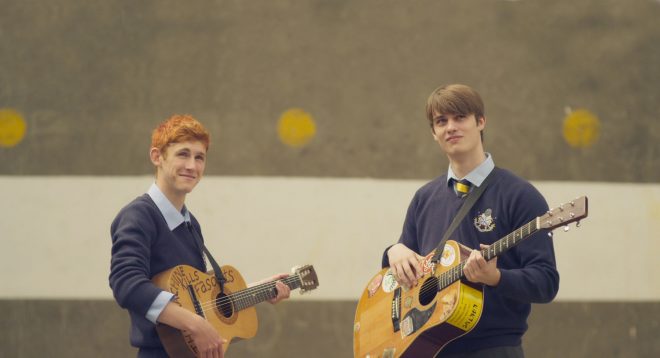 Handsome Devil (2016)
Go to Netflix
I can't get a song out of my head from this movie: the 1985 UK hit Desire As from Prefab Sprout. It plays when the two main characters, a sensitive kid who's bullied by his school for not liking rugby, and the school's rugby star; talk over the "Berlin Wall" that separates their dorm room. The song echoes "It's perfect as it stands, so why then crush it in your perfect hands?". These two seemingly incompatible personalities form a friendship that comes under threat from their school's traditional authority, especially as one of them is revealed to be gay. It might seem like a tough premise, but Handsome Devil is actually a comedy. It's a sweet and easy coming-of-age comedy. Staff Rating: 80%. In English. On Netflix
everywhere
.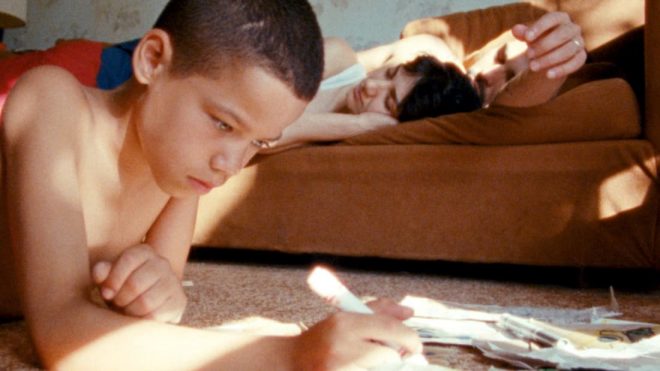 We the Animals (2018)
Go to Netflix
Three half-Puerto-Rican, half-white boys grow up in suburban New York in this personal movie shot on stunning 16mm film. This movie follows the boys, often literally with the camera behind their backs, as their parents' relationship goes through turmoil. The kids are often left unattended and have to fend for themselves. The beauty of We the Animals is illustrating how they grow-up swinging between the angry character of their father and the protective nature of their mother. This is one of the best movies I've seen in a long time, and I think I loved it so much because I was able to relate and feel for the main character (one of the boys). I really hope you will too. Staff Rating: 80%. In English. On Netflix Argentina, Canada, and
USA
.
The Young Offenders (2016)
Go to Netflix
The Young Offenders is a comedy about two Irish teenagers who go on a 160km bicycle trip to salvage 7 million euros worth of lost cocaine. As they sit on a hill overlooking their city, they imagine what they would do with that money. The answer is building a house that has lava lamps, "big gold walls", Spanish girls, and an English butler to wake them up every morning with the phrase "what's happenin'?". You get the vibe. It's is a silly movie, although the premise is actually based on a real-life event where cocaine from a capsized smuggling boat washed up on the Irish coast. The Young Offenders wears its heart on its sleeve. It's a sweet funny movie, half slapstick and half plot, which sports an infinity of highly quotable one-liners. Staff Rating: 80%. In English. On Netflix
everywhere
.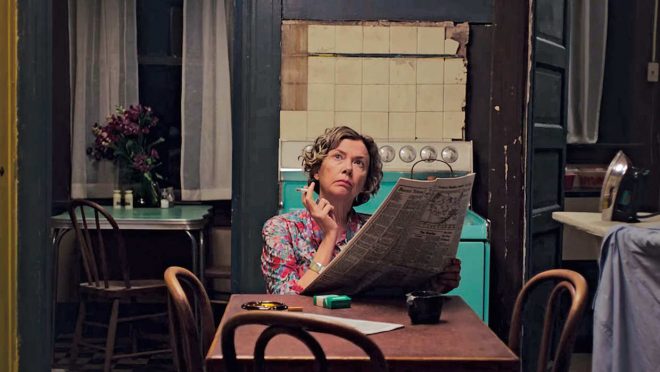 20th Century Women (2016)
Go to Netflix
Annette Bening, Greta Gerwig, and many other big names star in this comedy-drama directed by Mike Mills (Beginners, Thumbsucker.) The story spans multiple generations but starts in 1979, where Dorothea Fields (Bening) is finding it increasingly difficult to raise her son alone. She enlists the help of two other women, one her son's age and the other a New Yorker in her twenties who is very active in the punk scene. The three women, of three different generations and personalities as well as takes on the concept of "only a man, can raise a man," play different roles in this kid's life. 20th Century Women is based on director Mike Mill's own upbringing in Southern California. Staff Rating: 80%. Rated R. In English. On Netflix Argentina, Brazil, Japan, Mexico, Sweden, and
USA
.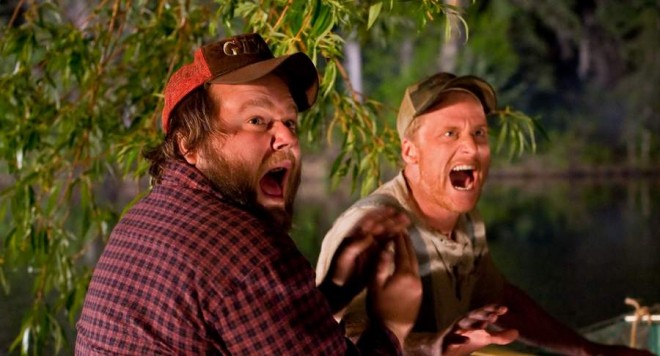 Tucker and Dale vs. Evil (2010)
Go to Netflix
Full of twists on classic horror themes, this hilarious and gory comedy will have your sides aching, and still you'll want more. The plot centers on two rednecks who are trying to have a good time while fixing up a summer home. True to horror movie form, a group of college kids sets up camp nearby, and naturally evil begins to happen. This well-written, entertaining story even has some heart to it. Staff Rating: 80%. Rated R. In English. On Netflix Argentina, Czech Republic, Romania, and
USA
.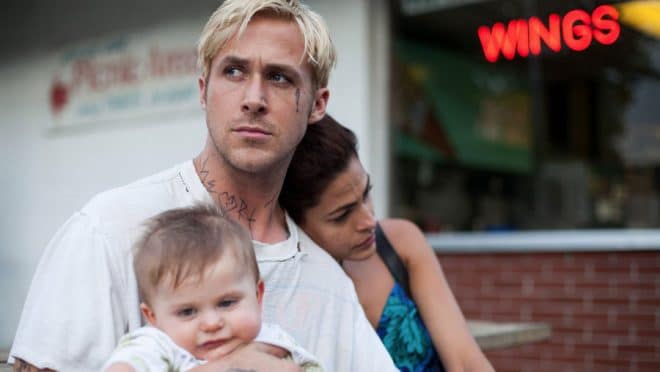 The Place Beyond the Pines (2012)
Go to Netflix
The movie starts with Luke (Ryan Gosling) as a stunt driver who learns he has a newborn child. Luke wants to properly provide for him, so he turns to rob banks. That causes conflict with the mother (Eva Mendes) and a police officer (Bradley Cooper), which ends up spanning two generations. The Place Beyond the Pines is gritty and emotional, and at the heart of it, a good take on father-son relationships and long-term consequences. Staff Rating: 81%. Rated R. In English. On Netflix Argentina, Czech Republic, India, Japan, Romania, and
USA
.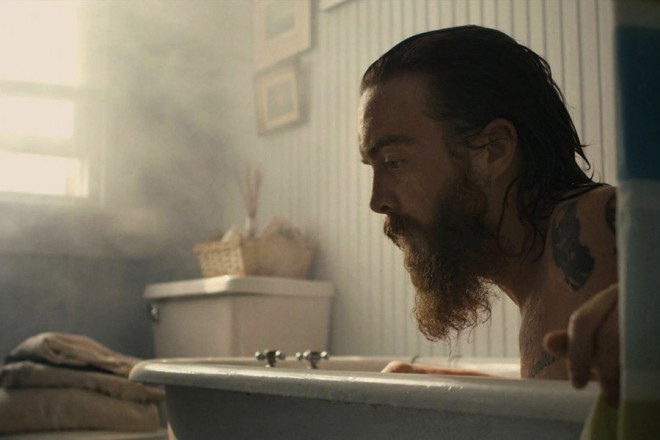 Blue Ruin (2013)
Go to Netflix
Blue Ruin is a superbly acted, visually striking drama about a man's poignant and brutally violent journey for revenge when the culprit responsible for the murder of his father is released from prison. While it might seem like any other revenge tale, it is so well-told and smart that any other similarities with its crowded genre gently fade away. The first 15-20 minutes are pretty slow, but the pay-off is hot fire. Staff Rating: 81%. Rated R. In English. On Netflix Argentina, UK, and
USA
.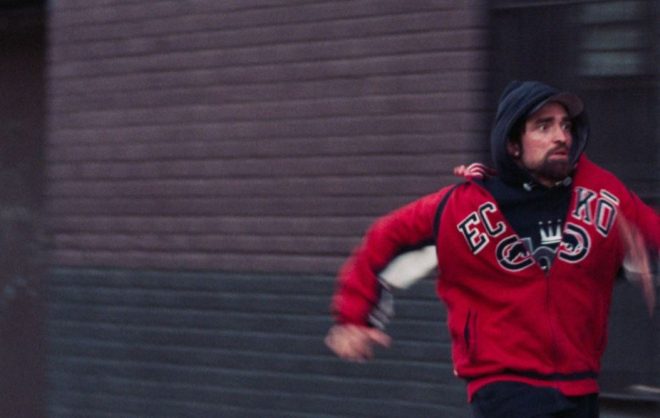 Good Time (2017)
Go to Netflix
A fast-paced thriller, and "actually dangerous" movie as envisioned by its directors, Good Time is about a bank robbery gone wrong and one brother trying to get his other brother out of jail in its aftermath. It's a deep and fast dive into New York's criminal underworld that will not give you the time to catch a single full breath. The rhythm here is, without exaggeration, unlike anything I've seen before. It's anxiety-inducing and very… primal. Incredible work featuring a career-pivoting performance from Robert Pattinson as the loose criminal that will do literally anything in the pursuit of seeing his brother free. Staff rating: 81%. Rated R. In English. On Netflix
everywhere
.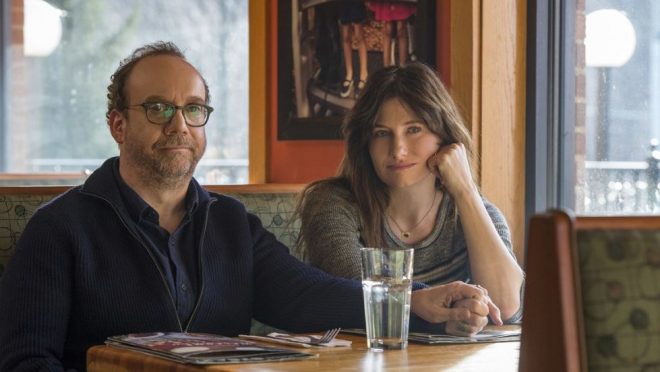 Private Life (2018)
Go to Netflix
Paul Giamatti, man. Ever watched Win/Win? What a performance. I didn't think he could do any better than that. But here he did. This movie is now on Netflix. It's about a couple that is trying to have a kid but can't. Their frustration grows, but so does their willingness to do whatever it takes to become parents. They try to adopt, go to fertility clinics and ultimately ask their niece to donate her eggs. To really work, such a plot requires well-written, multifaceted characters one can relate to. I did, and it really worked. Staff Rating: 81%. Rated R. In English. On Netflix
everywhere
.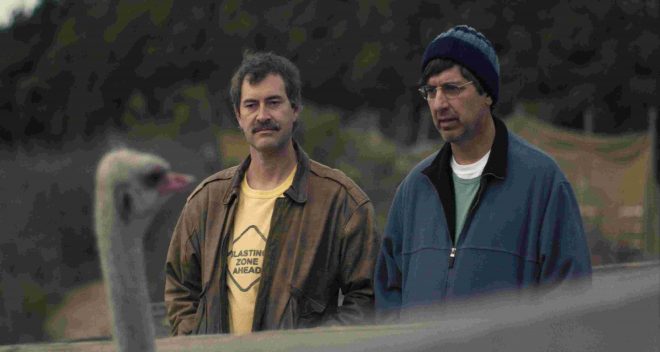 Paddleton (2019)
Go to Netflix
There are three big reasons to watch Paddleton. The first two are Ray Romano and Mark Duplass, who play the two neighbors at the center of the story. And the third is Alexandre Lehmann, the director, who also is responsible for Blue Jay (on Netflix as well). These two misfit neighbors find themselves together when one of them is diagnosed with cancer. They embark on a trip to the nearest pharmacy (a six-hour drive) which turns into an adventure. This premise gives Paddleton a lot to play on: it's a comedy, but it's also a drama about a fatal disease. It's a bromance, but it's about a fragile friendship. All these contradictions make Paddleton a great slice-of-life movie. And again, both actors are amazing. Watching it just for them is worth it. Staff Rating: 81%. Rated TV-MA. In English. On Netflix
everywhere
.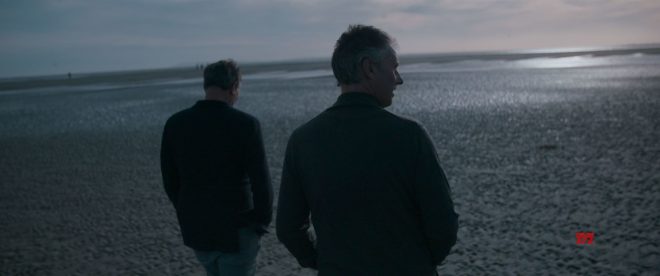 Tell Me Who I Am (2019)
Go to Netflix
This documentary starts with Alex Lewis, who gets into a motorcycle accident and wakes up in the hospital not knowing who he is. He doesn't remember anything (not even what a bicycle or a TV is, or who his mother or father are), but he remembers his twin brother, Marcus. When Alex gets back into his childhood home, he's full of questions, and Marcus is full of answers. However, slowly, Marcus realizes his power to reshape Alex's version of their past. Marcus leaves one important detail from Alex's life that makes this documentary (as if it wasn't already) such an insane story. I know I said it's a sad movie, but it's also fascinating and, ultimately, humanizing of the brothers' experience. Staff Rating: 82%. In English. On Netflix
everywhere
.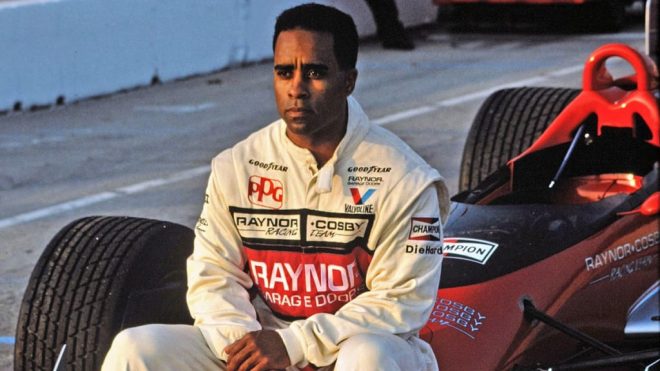 Uppity: The Willy T. Ribbs Story (2020)
Go to Netflix
"They called me uppity. Uppity n*****. And I loved it". That's how this excellent documentary, about the first professional black racing driver Willy T. Ribbs, starts. It summarizes the strong personality of a champion who excelled in tracks that were filled with confederate flags. The documentary explains the details of the difficulties that Ribbs went through in the 70s and 80s, but also the people who supported him and recognized his talent. It's by no way a sad movie, on the contrary, even when Ribbs is talking about people spitting wherever he walks or about the death threats escalating, his unharmed determination is at the center of the story. This is an inspiring documentary about a character who never got his worth in the history books. I was full of shivers by the first half-hour mark. Staff Rating: 82%. Rated Not Rated. In English. On Netflix Argentina, Australia, Canada, France, Italy, South Africa, Switzerland, UK, and
USA
.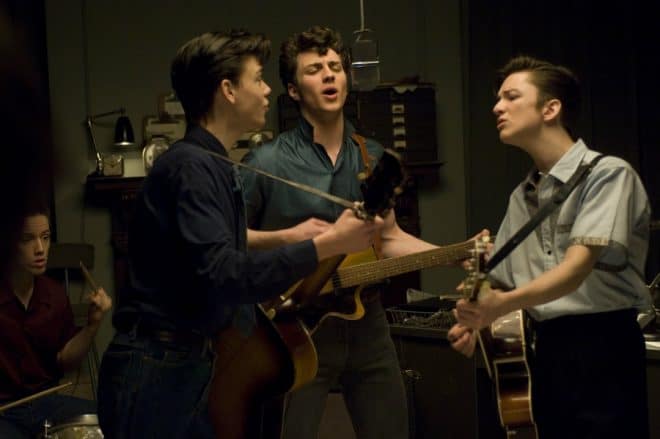 Nowhere Boy (2010)
Go to Netflix
In a different change of pace, this biopic focuses on John Lennon's reckless adolescence and family life instead of his soon-to-be iconic music. It brings an epic rockstar many of us have known our entire lives down to a more relatable level. The young Aaron Taylor-Johnston gives a very angsty performance which feels a little over the top at times. Anne-Marie Duff does come off too flirtatious for a newly formed mother-son relationship but Kristin Scott Thomas outshines them all with her steely demeanor. Staff Rating: 82%. Rated R. In English. On Netflix and
USA
.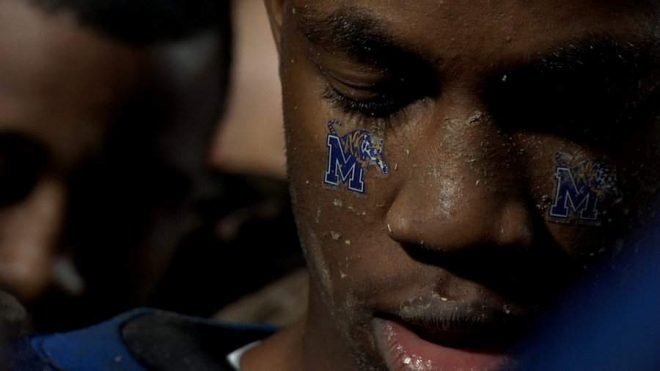 Undefeated (2011)
Go to Netflix
Undefeated won an Oscar but since it's a documentary, few sadly paid attention to it. It tells the story of a football team in a poor area in Tennessee. Kids without a bright future, until the new coach arrives. Yes, that sounds like a very old, cliché tale. But keep in mind it is a documentary, and the story it tells is powerful, gripping, and any familiarity quickly becomes irrelevant. Even if you have no interest in American football, or in sports in general, you will love it and more than likely find yourself reaching for the Kleenex at least a few times before the credits roll. Staff Rating: 84%. Rated PG-13. In English. On Netflix Argentina, and
USA
.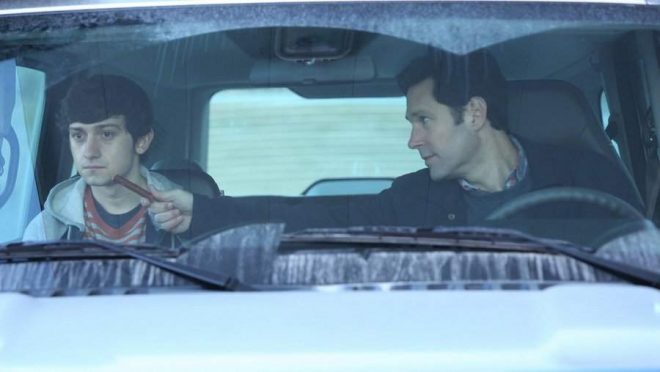 The Fundamentals of Caring (2016)
Go to Netflix
The Fundamentals of Caring is an offbeat comedy/drama starring Paul Rudd as a man attempting to overcome his looming divorce by becoming the caretaker for a teenager with muscular dystrophy (Craig Roberts, Submarine). The two develop an unconventional relationship based largely on sarcasm and profanity, delivering many laugh-out-loud moments, while also slowly exposing the pain each is carrying inside. Together, at Ben's urging, they embark on a road trip across the western United States for Craig to see the world. It's a somewhat formulaic but fun and touching road movie that covers much familiar ground, but also offers a fine illustration of caregiving, personal growth, and emotional healing. Paul Rudd is as good ever, and Roberts is utterly superb. One of the best movies on the Netflix Originals catalog, and an undeniable winner, all-in-all. Staff Rating: 84%. Rated Not Rated. In English. On Netflix
everywhere
.
Moon (2009)
Go to Netflix
Moon is a sci-fi movie that doesn't care that it's a sci-fi movie. It's not about space exploration or aliens. It's about a man struggling to understand what and who he is and the dehumanizing effect of industrialization. Moon leaves you with a pit in your stomach and an incredible feeling of melancholy. It is perfectly acted by Sam Rockwell and the voice of Kevin Spacey. Moon keeps you guessing and deeply enthralled. A true masterpiece I would recommend to anyone, whether they are sci-fi nerds or just movie lovers. Staff rating: 84%. Rated R. In English. On Netflix Argentina, Poland, and
USA
.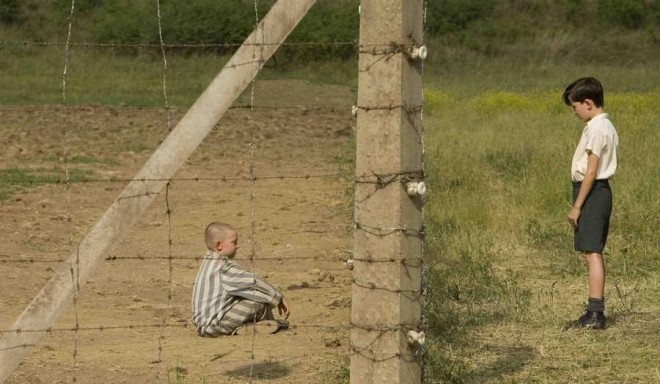 The Boy in the Striped Pajamas (2008)
Go to Netflix
You've probably watched and heard about enough Holocaust films to expect a formula, but you might want to put all that aside from going into The Boy in Striped Pajamas. Bruno, the son of a WWII Nazi commandant forms an unlikely friendship with a Jewish kid his age in his father's concentration camp. The film is World War II told through Bruno's eyes, and while you might not get why this movie is so highly praised in its first scenes, the twisting and profound second half will have you recommending it to everyone in need of a moving story well-executed, or quite simply a good cry. Staff Rating: 85%. Rated PG-13. In English. On Netflix Argentina, and
USA
.
Long Time Running (2017)
Go to Netflix
The Tragically Hip was a deeply beloved band from Ontario that peaked in the 90s with hits like Grace, Too or Nautical Disaster. The Hip, as their fans refer to them, had just finished recording their latest album in 2015 when the lead singer was diagnosed with a fatal disease. This movie is about them deciding to go on one last tour to say goodbye to their fans and country. Mostly, it's about the singer, Gord Downie, and how his personality and love for the music shined through his illness. Picture someone who is giving an immaculate performance despite being a few weeks away from death, and a packed stadium of people singing along in tears – this is this movie. It's truly an incredible story of human ambition, empathy, and the bond that music can create between an artist and a whole nation. Staff Rating: 85%. In English. On Netflix
everywhere
.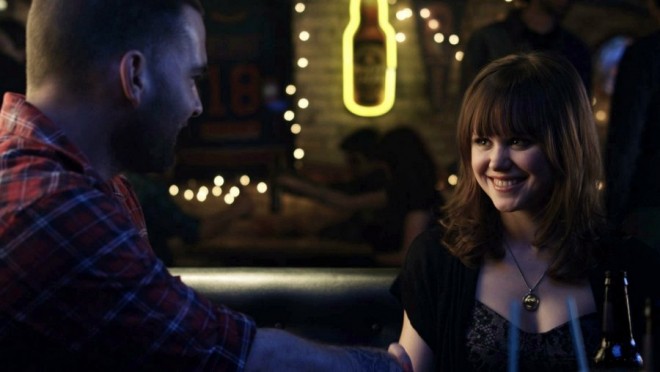 Goon (2012)
Go to Netflix
Goon is funny, violent, and sweet as hell. You'll be surprised by how nasty it is but at the same time you won't care. What you will want to do, on the other hand, is rip through the screen, and hug the main character. It is also a great example of a feel-good movie that isn't solely focused on being a feel-good movie. It's also a great love story, with all its absurdities and highly emotional load. The story shines a light on the players who join hockey teams not for the game but for the fights that may erupt. They are called goons. Doug Glatt (Seann William Scott) is a new goon and this movie is his journey towards success both on the ice and off. Staff Rating: 86%. Rated R. In English. On Netflix Argentina, Australia, Canada, and
USA
.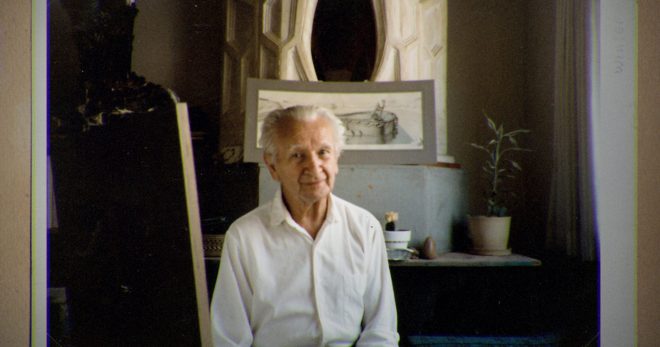 Struggle: The Life And Lost Art Of Szukalski (2018)
Go to Netflix
This is an amazing documentary but is warned, the main character has some weird characteristics. By coincidence, an art collector stumbles upon an undiscovered collection of sculptures and paintings that can only be described as the work of a genius. There was almost no reference to the artist, but upon research the collector finds that they are by a man called Stanislav Szukalski. He traces him down and finally locates him living anonymously in a California suburb. The documentary, Struggle: The Life And Lost Art Of Szukalski, is a collection of tapes from numerous interviews in the 1980s between the collector and Szukalski. He was helped by George DiCaprio, who would later produce this movie with his son Leonardo (!). In these interviews it becomes clear that Szukalski is pure genius. The funny thing is that he seemed to be well aware of this fact himself. Remember the weird characteristics I mentioned in that first sentence? Here we go. Szukalski's past is full of a lot of antisemitism, sexism and bigotry. The question that lingers is how exactly can this forgotten-genius story be reshaped by the discovery of his twisted opinions. Can the artist be separated from the art? It's a personal matter for the people who found Szukalski and later made this movie. It might never get as personal for you, but this movie will sure try to provoke an answer. Staff Rating: 87%. In English. On Netflix
everywhere
.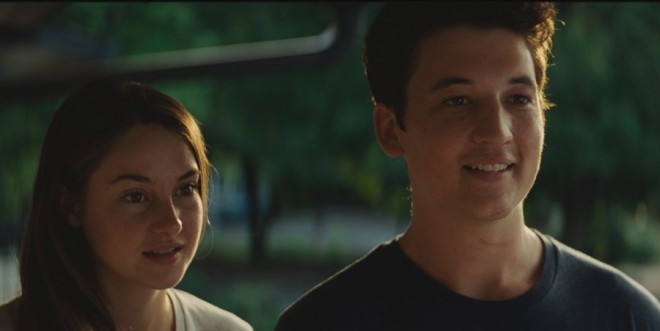 The Spectacular Now (2013)
Go to Netflix
Just going to quote one of
Roger Ebert
's last ever reviews because he can phrase it better than I ever could: "Here is a lovely film about two high school seniors who look, speak and feel like real 18-year-old middle-American human beings. Do you have any idea how rare that is? They aren't crippled by irony. They aren't speeded up into cartoons. Their sex lives aren't insulted by scenes that treat them cheaply… What an affecting film this is. It respects its characters and doesn't use them for their own shabby purposes. How deeply we care about them. Miles Teller and Shailene Woodley are so there. Being young is a solemn business when you really care about someone. Teller has a touch of John Cusack in his Say Anything period. Woodley is beautiful in a real person sort of way, studying him with concern, and then that warm smile. We have gone through senior year with these two. We have known them. We have been them?" Side note: Shailene Woodley's performance is beyond incredible. Truly a spectacular film. Staff Rating: 88%. Rated R. In English. On Netflix Argentina, Hong Kong, South Korea, and
USA
.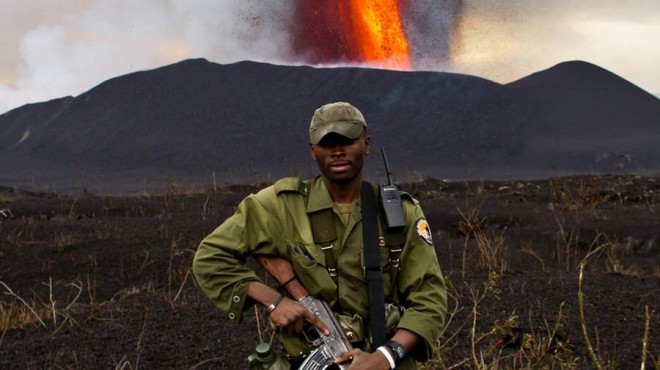 Virunga (2014)
Go to Netflix
A documentary that is immediate and plays out like a thriller. Beautifully shot in Virunga National Park in the Eastern Congo, the story focuses on the struggles between Park Rangers and a list of adversaries including poachers, oil company goons, and an Islamic revolutionary army. The stories of the endangered gorillas and the people who struggle to protect them will break your heart and at the same time give you hope in humanity. On top of this, the editing is superb and gives the film an intensity that rivals any recent thriller. Staff rating: 89%. Rated Not Rated. In English. On Netflix
everywhere
.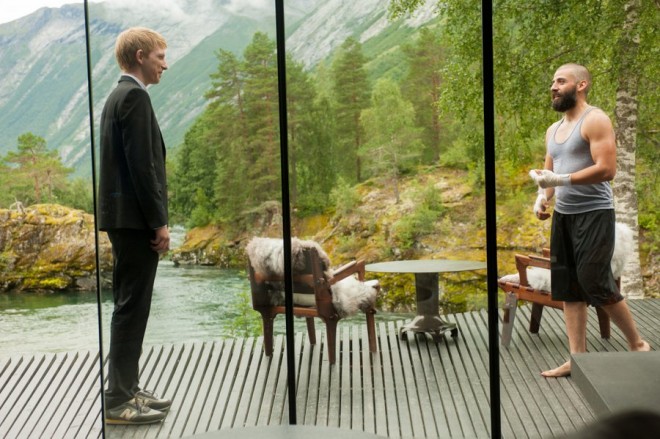 Ex Machina (2015)
Go to Netflix
A brilliant science fiction film from the writer of 28 Days Later (and 28 Weeks Later). It tells the story of a developer who is invited by a billionaire CEO to participate in a groundbreaking experiment and interact with a robot called Ava. Questions of trust and ethics soon collide with the protagonist's personal views. It's a cultural take on the debate between artificial and human intelligence. The visual effects are stunning and efficient, making Ex Machina feel just as casually futuristic as Her. In its emphasis on ideas, it is as daringly simple as a David Fincher production. Staff Rating: 90%. Rated R. In English. On Netflix Argentina, UK, and
USA
.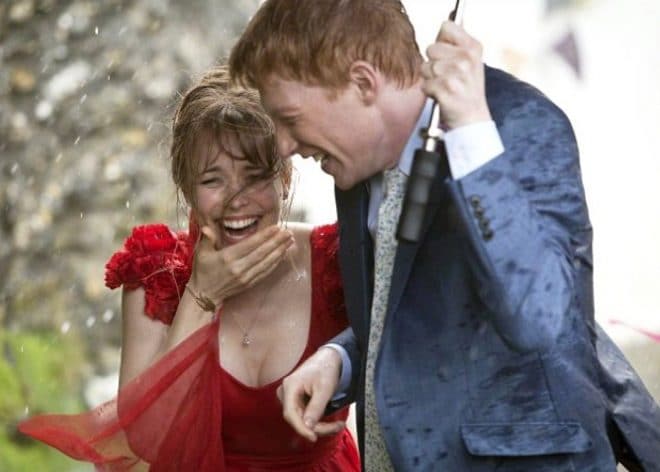 About Time (2013)
Go to Netflix
This movie is about Tim Lake who discovers that men in their family can time travel but can't change history, only their own lives. He uses this special ability to achieve the future that he envisioned. As one would imagine, there are a lot of what-ifs and cerebral moments in this movie. Great performance by the cast especially the lead roles (Rachel McAdams and Domhnall Gleeson). It'll make you laugh, cry, and fall in love. It will make you realize how important time is in our lives and the consequences of every action we take. It's an amazing romcom movie. It gave me a movie hangover! The genius of About Time is that it is enjoyable yet at the same time offers an engaging story, and takes on interesting ideas. The phrase "pleasure to watch" may not apply to a movie more than it does for About Time, and I'm happy to say that it is way more than just that. Staff Rating: 90%. Rated R. In English. On Netflix Argentina, South Africa, UK, and
USA
.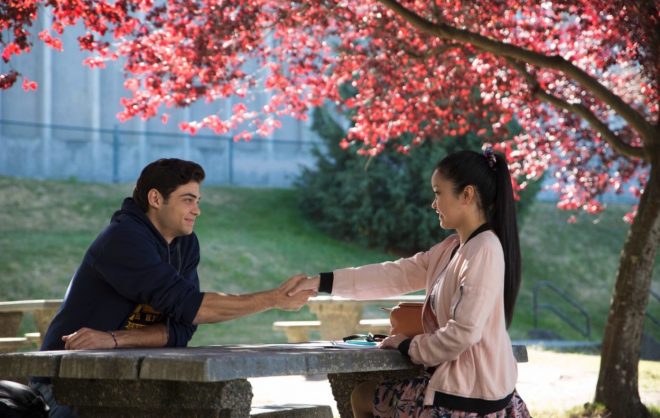 To All the Boys I've Loved Before (2018)
Go to Netflix
To All the Boys I've Loved Before is not only the best rom-com on Netflix, it's one of the best rom-com in recent memory, period. It has all the originality and freshness of Juno, the inclusiveness and relevancy of The Big Sick, and the sweetness of all your favorite 2000s romantic comedies. Lara Jean is a high-schooler who's never been in a relationship and who, instead of communicating her feelings to her crushes, writes them letters that never get sent. Her world is turned upside down when those letters do end up in the hands of their recipients. Her first relationship, however peculiar, comes out of the incident. The acting is top-notch, the characters are lovable and well-written. Just go watch it, OK? It's a true triumph and an innocent-fun movie, there is no scenario in which you will be disappointed. Staff Rating: 90%. In English. On Netflix
everywhere
.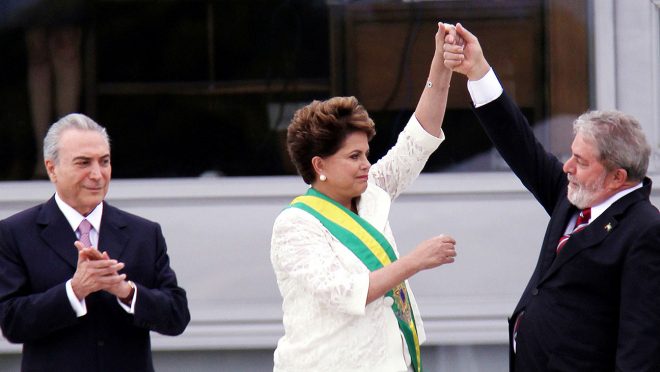 The Edge of Democracy (2019)
Go to Netflix
This is a gripping and incredibly well-made documentary about the demise of the last two Brazilian presidents, Luiz Inácio "Lula" da Silva (2003-2011) and Dilma Rousseff (2011-2016). The first is now in prison, while the second was impeached. The Edge of Democracy is narrated in English by the filmmaker, Petra Costa, a renowned Brazilian director. Costa intertwines her family history with Brazil's, as her parents were activists who were sent to jail in the '70s (her mother was held in the same facility as ex-president Rousseff). This grounds the documentary and turns it into a personal story that illustrates the bigger political picture. The Edge of Democracy knows that you don't know much about Brazilian politics, but makes that a source of suspense rather than a disadvantage. It's a perfect instructive watch. Staff Rating: 90%. Rated TV-14. In English. On Netflix
everywhere
.
Blue Jay (2016)
Go to Netflix
Shot in black and white to be the best dialogue-driven, character-study film it can be; Blue Jay stars Sarah Paulson and Mark Duplass in a cozy, slow-burning film. Their characters, respectively Amanda and Jim, are former high-school sweethearts who run into each other in their hometown 20 years later. They talk, they get coffee, and then beer and jelly beans, until they find themselves to Jim's mother's house. As they familiarize themselves again, and the movie moves forward, it abandons its romantic chops to become a truly heartfelt and real film. A revelation of a movie. Staff Rating: 90%. Rated Not Rated. In English. On Netflix
everywhere
.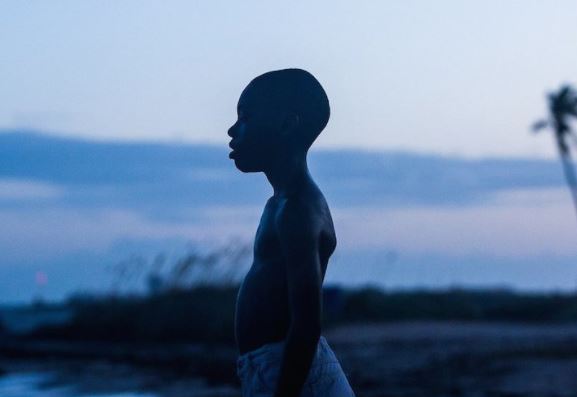 Moonlight (2016)
Go to Netflix
One of the most relevant movies to come out in the past years, Moonlight is a celebration of onscreen aesthetics and delicate screenwriting, acting and directing. In the poorer area of Miami, snippets of the life of a gay African-American man are shown in three different ages, states, and attitudes. Throughout the movie, and as you witness his progress and regress, you become almost enchanted by what is happening in front of you. You find yourself in a state of understanding and not understanding, of thinking you know what's going to happen in the next scene, but also of having no idea of what is to follow. Winner of the Best Picture Oscar, Best Supporting Actor (for Mahershala Ali who plays one of the main character's early role models), and Best Adapted Screenplay. Staff Rating: 91%. Rated R. In English. On Netflix Argentina, Belgium, Brazil, France, Germany, Japan, Mexico, Netherlands, South Korea, Turkey, and
USA
.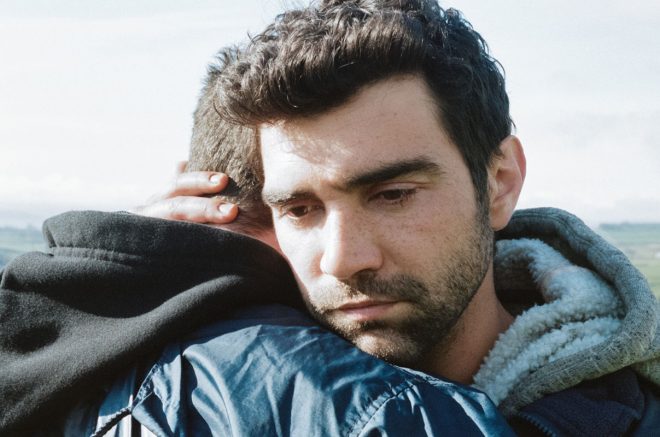 God's Own Country (2017)
Go to Netflix
A Call Me By Your Name without the privilege, pretentiousness or wealth, and it's probably a better movie because of it. God's Own Country tells the story of Johnny, a kid from the Yorkshire countryside and underclass. The family's workload and responsibility fell on his shoulders after his father suffered from a stroke, which drove him further into loneliness and alienation. Upon meeting a Romanian farmer, his ideas of loneliness, sex, and intimacy are confronted with change. A beautiful and beautifully humane film, and an unbelievable debut by British director Francis Lee. Staff Rating: 91%. In English. On Netflix Argentina, Australia, Canada, Germany, Sweden, and
USA
.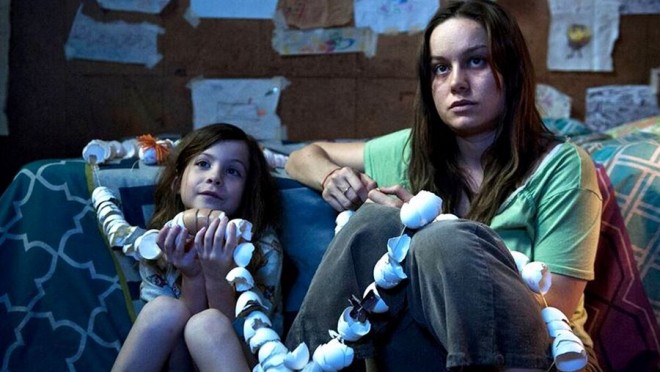 Room (2015)
Go to Netflix
An exploration of the complex and loving relationship between a mother and her son will take you through a variety of extremely perceived emotions: it's uplifting, disturbing, provocative, sad, and hopeful among many other things. We don't get many of these middle-class-budget films anymore, and this one might be its category's best. A kidnapped girl (Brie Larson) has a son (Jacob Tremblay in an electrifying performance) with her abductor and tries to provide a "normal" environment for the kid in the room where they're being held captive until they attempt to escape. Brie Larson won an Oscar for Best Actress in Room, so make sure to also check out
Short Term 12
, an equally impressive performance by her in an equally amazing movie. Staff Rating: 91%. Rated R. In English. On Netflix Argentina, Australia, Belgium, Canada, Hong Kong, Netherlands, South Africa, Spain, Turkey, and
USA
.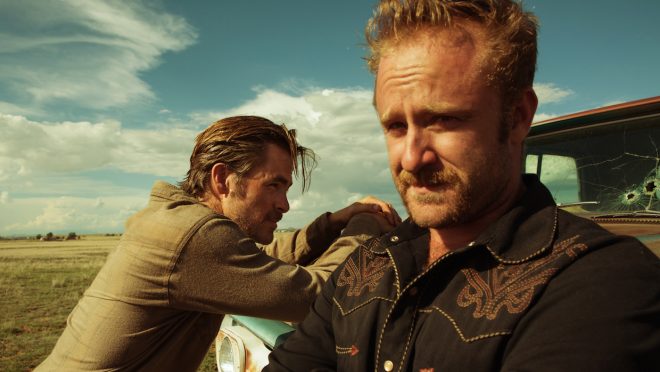 Hell or High Water (2016)
Go to Netflix
What turns good men bad? Some of the stuff in this film, definitely. From one small Texas town to the other, two brothers rob banks and travel with extreme precaution yet apparent recklessness. Played by Chris Pine and Ben Foster, their journey captures their essence as Texans. The makers of this movie gave a lot of attention to aesthetics, and because of this the portrayal of the main characters fits very well with the portrayal of their environment. Character and scenery become are one in Hell or High Water, a magical modern-day crime western that you can get soaked in so easily. Staff Rating: 92%. Rated R. In English. On Netflix Argentina, Brazil, Czech Republic, Germany, Italy, Japan, Mexico, Romania, South Korea, and
USA
.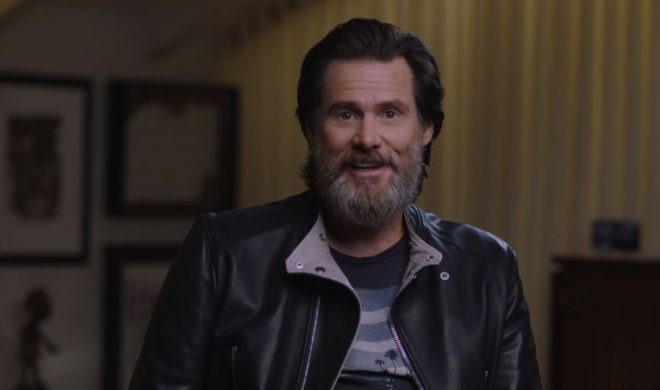 Jim & Andy: The Great Beyond – Featuring a Very Special, Contractually Obligated Mention of Tony Clifton (2017)
Go to Netflix
When asked to play Andy Kaufman, Jim Carrey decided that he would get into character and never get out, even when the camera was not rolling. This was extremely frustrating to everyone at first, especially the director, who had no way of communicating with Jim Carrey, only Andy Kaufman or Tony Clifton (an alter ego created by Andy Kaufman). At the same time, Carrey had allowed a camera crew to follow him in order to create a behind-the-scenes documentary. The footage was never released because Universal Studios expressed concerns that "people would think Jim Carrey is an asshole". Jim & Andy is that footage being displayed for the first time since it was recorded 20 years ago, finding Carrey at a very unique point in his life. Sick of fame and almost sick of acting, he displays his true self – an unbelievably smart, fragile, and complex person. His commentary, when it's not funny impressions, is extremely emotional and grounded – sometimes philosophical. This is one of the best documentaries that Netflix has ever bought the distribution rights for, and certainly a mind-blowing portrayal of a complex mind. Staff Rating: 92%. Rated TV-MA. In English. On Netflix
everywhere
.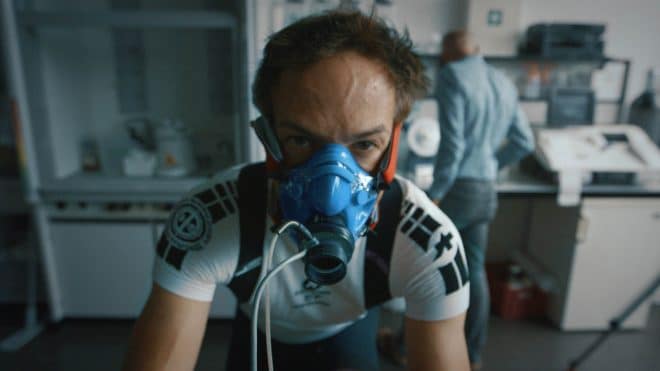 Icarus (2017)
Go to Netflix
Icarus starts with director Bryan Fogel deciding to inject himself with doping substances and participate in a biking race undetected. By accident, he ends up in contact with a Russian scientist. This man transforms the movie from a personal experiment to a highly relevant political thriller. Dr. Grigory Rodchenkov, the scientist is at the center of accusations in Russia of a virtually impossible state-sponsored doping scheme. With links to the Russian president Putin himself, the movie keeps getting more and more interesting as the relationship between Fogel and Rodchenkov develops. Aside from all the madness that unfolds, Rodchenkov's likable personality makes the story more relatable and humane and gives an insight into the pressures of working in the regulatory body in a country like Russia. You will be astonished by how much material this movie has. A must-watch. Staff Rating: 92%. Rated TV-MA. In English. On Netflix
everywhere
.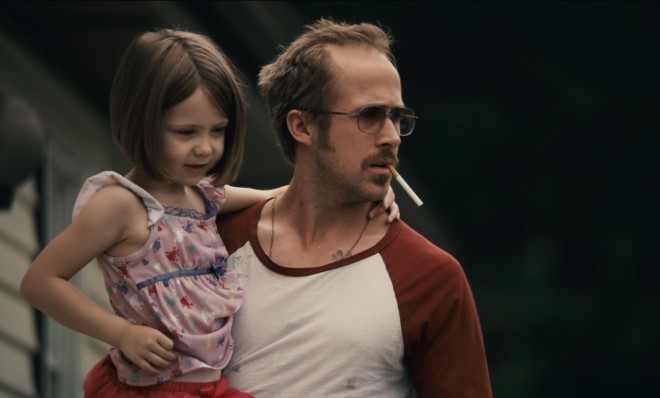 Blue Valentine (2010)
Go to Netflix
A heart-breaking examination of a decaying shell of a once-bright marriage, this sad yet erotic-seeming story mixes happy flashbacks of attraction and desire with the grim reality of a dull life. It boasts an electrifying performance from Michelle Williams and Ryan Gosling, who seamlessly combine tenderness, rage, lust, and sadness. This is a guaranteed tear-jerker, so make sure you've brought your Kleenexes! Staff Rating: 94%. Rated R. In English. On Netflix Argentina, Hong Kong, India, Japan, and
USA
.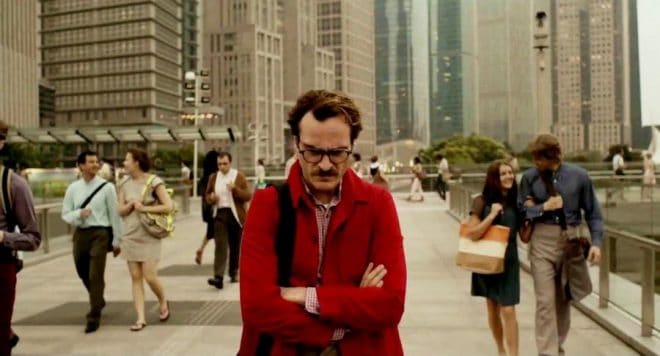 Her (2013)
Go to Netflix
Her is a movie with plenty of heart, in all its variations: love, sadness, hope and confusion. Through perfectly crafted production, the futuristic surroundings where the movie takes place will feel familiar only a few minutes after it begins. This added to the amazing performance by Joaquin Phoenix delivers an unprecedented study of moving on from relationships that once seemed to last forever on one hand, and of the pursuit of intellectual love on the other. Her is thought-provoking in the most beautiful way possible, it narrates a relatable human being's story. It is one of those movies you will keep remembering every once and a while in different contexts of your life. Staff Rating: 95%. Rated R. In English. On Netflix Argentina, Hong Kong, India, Italy, Japan, South Africa, and
USA
.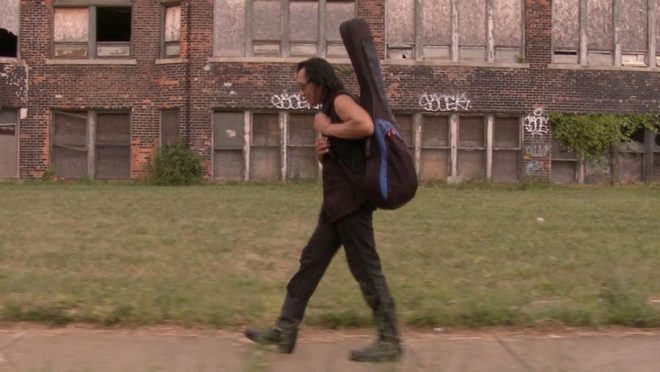 Searching for Sugar Man (2012)
Go to Netflix
This is the story of an almost unknown musician of the '60s and early '70s, known as Rodriguez. He was shunned in his native U.S., but beloved in the most unlikely of countries, Apartheid-era South Africa. His bootleg albums circulated widely among his fans there, propelling him to extreme levels of fame. But he had no idea. This is a feel-good production that can also be sharp-witted when it needs to be. Staff Rating: 95%. Rated PG-13. In English. On Netflix Argentina, and
USA
.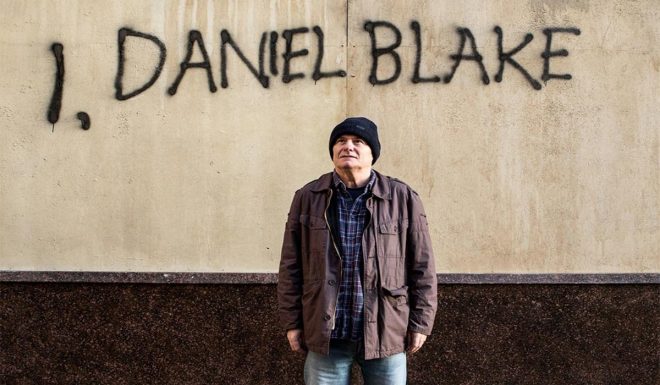 I, Daniel Blake (2016)
Go to Netflix
Revealing the gaps in the social safety net, I, Daniel Blake, is a tale centered around a blue-collar worker navigating the welfare system in England. At a time where class and social mobility could not be more politically salient, this film calls into question the notion of the "citizen" and exposes the inaccessibility to the social protections in which one presumes entitlement. At the forefront of this, is a heart-warming parable of paternal companionship between Daniel (played by Dave Johns) and a single mother – Katie – (played by Hayley Squires) who is wading through similar terrain. The acting in the film is unfathomably raw which cultivates the deepest source of gut-wrenching compassion. Ken Loach has created a film that exposes the true power of empathy, leaving you feeling helplessly human. Staff Rating: 95%. Rated R. In English. On Netflix Argentina, Brazil, India, Japan, Mexico, and
USA
.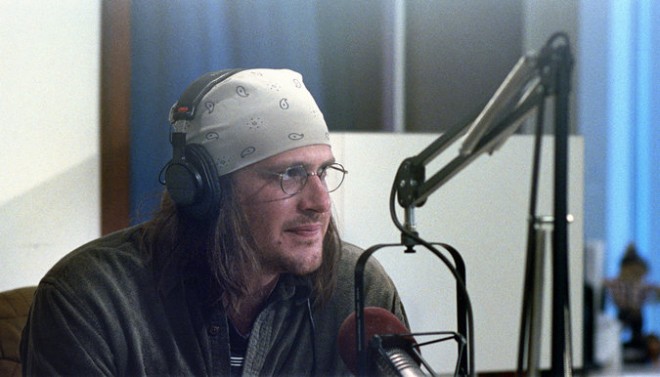 The End of the Tour (2015)
Go to Netflix
A hot summer night, around 2 a.m. You're outside talking with a close friend about life, happiness, and the human condition. That quality and depth of conversation, which you reach at best a couple of times a year is present throughout the 106 minutes of The End of the Tour. The film depicts the story of David Foster Wallace, played by Jason Segel, and his interactions with then Rolling Stone journalist David Lipsky, played by Jesse Eisenberg. It's like being with two smart friends and discussing your life and theirs in the sense that it is deeply personal, very smart while being simple, and unpretentiously relevant. Performances are nothing short of perfect as Segel completely transforms into the character, and everything is authentically orchestrated with the deft hand of The Spectacular Now director James Ponsoldt. A rare and important film. Staff Rating: 95%. Rated R. In English. On Netflix Argentina, and
USA
.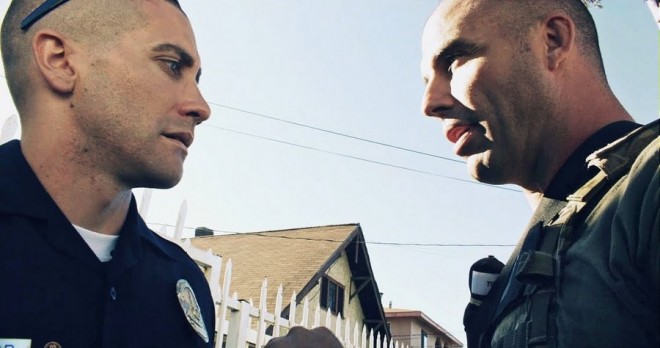 End of Watch (2012)
Go to Netflix
First off you have to remember it is the same writer as Training Day. Then you have to believe that he must have gone to a joint training camp between the Taliban and Mexican Cartels or something since Training Day to come up with such a tense, unpredictable script. But End of Watch is more than that. It is warm and sweet (yes), and a great showcase of Gyllenhaal and Pena's talents which thanks to documentary-style cinematography, and the actors' 5-month immersion program with actual LA cops, make for a very authentic, rich, and overall exciting film. Staff Rating: 95%. Rated R. In English. On Netflix Australia, Canada, Hong Kong, India, Romania, and
USA
.