You don't need to go to a fancy cocktail bar to have a great drink. These books will show you how to whip up some of the tastiest and prettiest cocktails you've ever seen, perfect for impressing your friends at your next holiday party.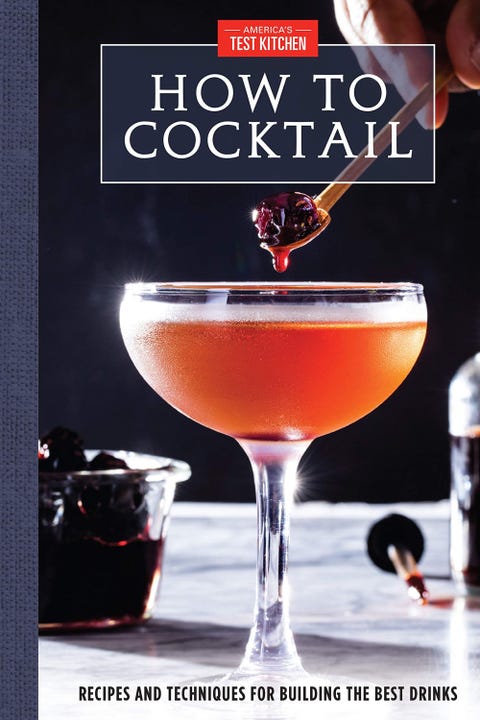 How to Cocktail by America's Test Kitchen
The team at America's Test Kitchen has finally brought their thoughtful, straight-forward, obsessively-tested sensibility to the world of tipples with this instructive cocktail tome. Not only does it cover all of the basic cocktail techniques and gear you'll need to perfect both classic and experimental cocktails from the book, but it's also packed with recipes for syrups, liqueurs, garnishes, and tons of handy tips and tricks to take your home cocktail game up a notch.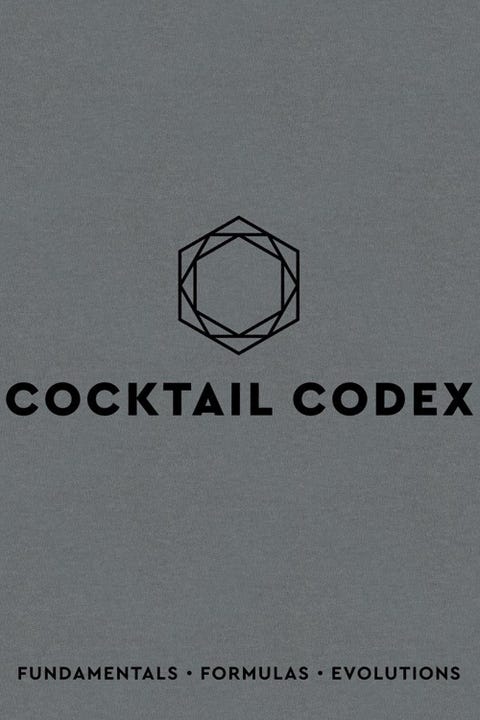 Cocktail Codex: Fundamentals, Formulas, Evolutions
This James Beard Award-winning book features cocktail crafting tutelage from by Death & Co. mixologists and authors Alex Day, Nick Fauchald, Devon Tarby, and David Kaplan. The book introduces six classic "root" cocktails the old fashioned, martini, daiquiri, sidecar, whiskey highball, and the flip as well as variations on them, offering easy to riff on options for those who want to branch out in their home bartending, as well as more advanced techniques for the seasoned shakers who want to take things to the next level.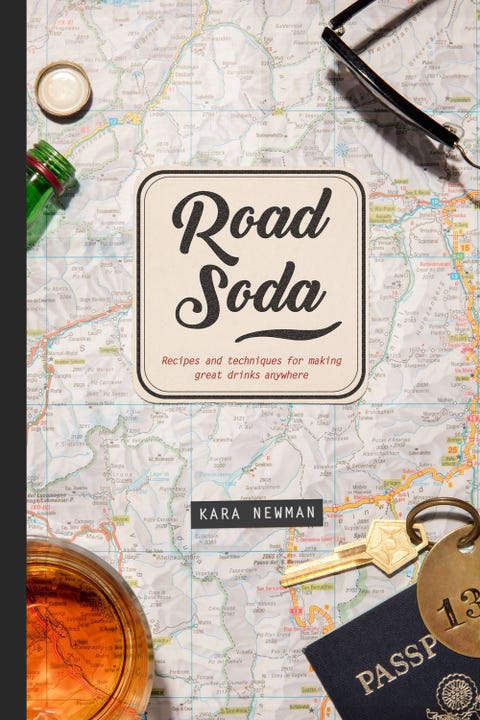 Road Soda by Kara Newman
It can be difficult to find a decent drink on a plane, and Road Soda has you covered for that predicament and more. Wine Enthusiast Spirits Editor Kara Newman includes tips and recipes for on-the-go cocktail making, including how to deal with a hotel mini bar's limited selection, so you can have a top drinking experience wherever you are.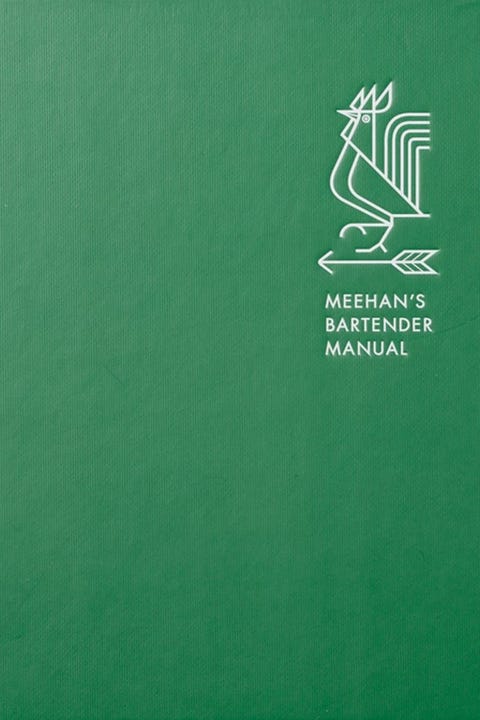 Meehan's Bartender Manual by Jim Meehan
This much-lauded cocktail compendium from iconic mixologist Jim Meehan was this year's winner of the James Beard Foundation Cookbook Award for Beverages, and for good reason. From the history of the cocktail to spirits production, assembling the right arsenal of tools, as well as, of course, over 100 recipes, including some originals from Meehan himself, this book contains everything the serious bartender (or the cocktail fan looking to become one) needs.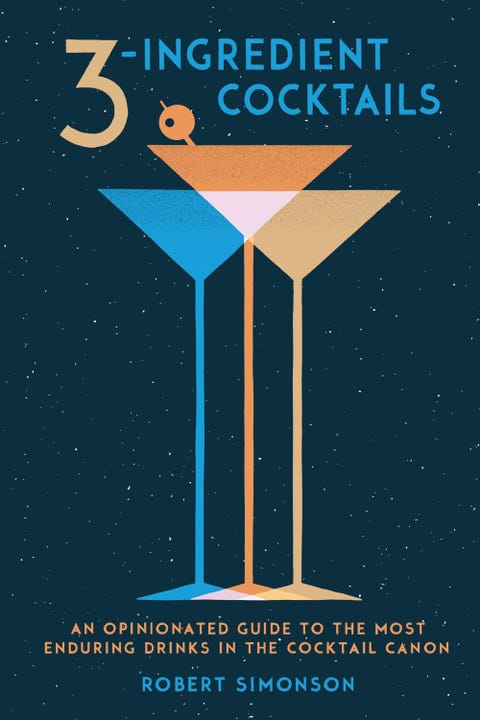 3-Ingredient Cocktails by Robert Simonson
The Old Fashioned, Manhattan, and daiquiri are but a few of the oldest and best cocktails in the world made with just three ingredients. Written by New York Times contributor Robert Simonsen, this collection features 75 recipes for drinks both classic and contemporary that prove more really isn't always better.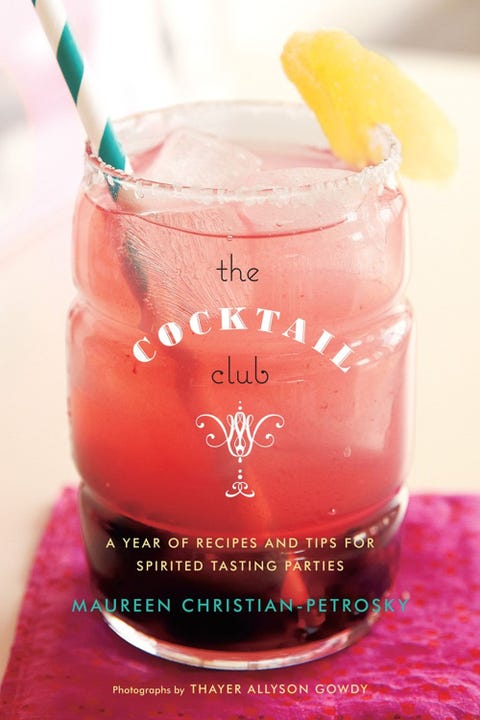 The Cocktail Club by Maureen Christian-Petrosky
Using a format reminiscent of a book club, wine and cocktail expert Maureen Christian Petrosky compiled this guide to appreciating and trying cocktails in a group setting. It's a fun read broken up by month, complete with recipes for drinks and food pairings. "You just have to keep tasting to find out for yourself" what you like, Petrosky says. "The way the book is set up, it encourages you to get your hands in there and try making drinks yourself. And whenever you do something yourself you always learn more!"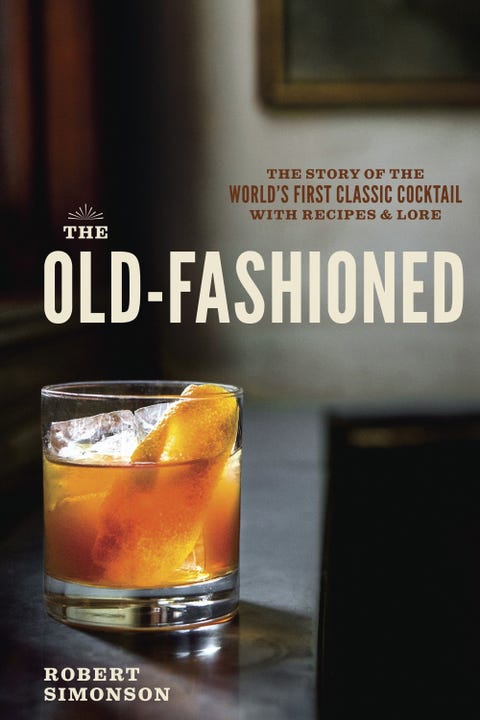 The Old-Fashioned by Robert Simonson
This complete history of one of the world's oldest cocktails includes 50 recipes for classic variations and modern twists. Simonson explores recipes for versions like the Clint Eastwood (with green chartreuse), Absinthe Old-Fashioned, and the Bartender (with Fernet Branca). We practically guarantee you'll be able to find a version of this delicious classic cocktail that appeals to you.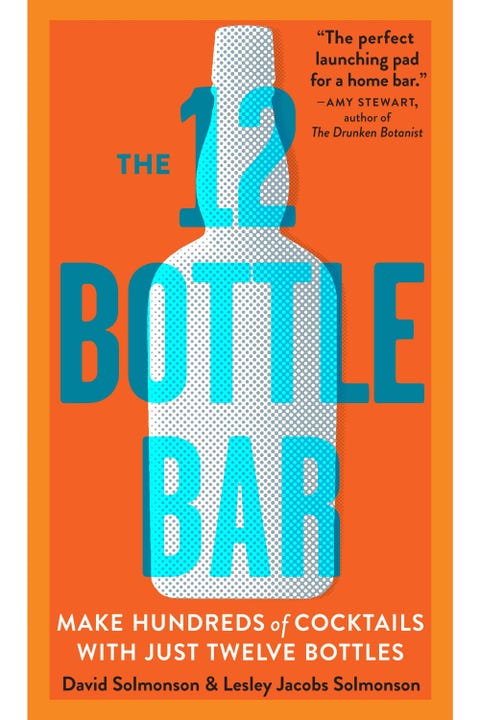 The 12 Bottle Bar by David Solmonson & Lesley Jacobs Solmonson
Husband-and-wife authors and cocktail lovers David Solmonson and Lesley Jacobs Solmonson started with an innovative idea. Could one create a complete home bar with just 12 bottles? In this book, they argue that indeed it can be and offer instructions for mixing sours, toddies, Manhattans, mint juleps, and more, using just their limited inventory. There are some surprises genever made the cut but tequila didn't and each spirit gets its own chapter.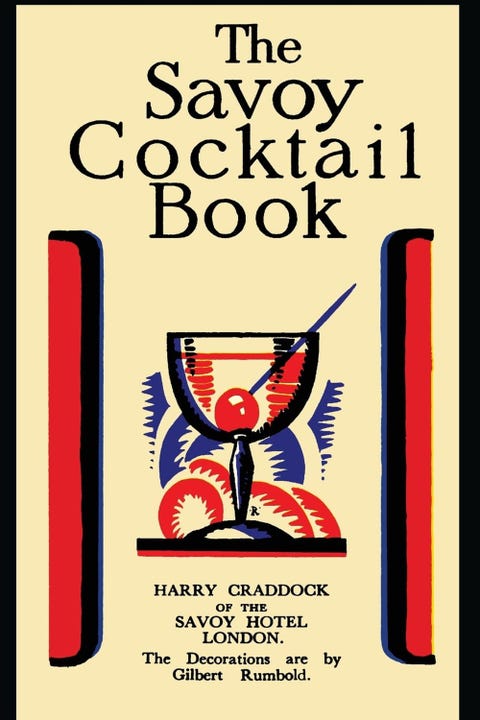 The Savoy Cocktail Book
For fans of the classics, this cocktail book is essential. Originally printed in 1930, this tome details the cocktail creations and explorations of Harry Craddock, an American bartender who achieved iconic status when he left the US during Prohibition to work at London's Savoy Hotel. There, he was credited with creating the Corpse Reviver #2 and popularizing the dry martini along with crafting one of the most timeless cocktail books in history.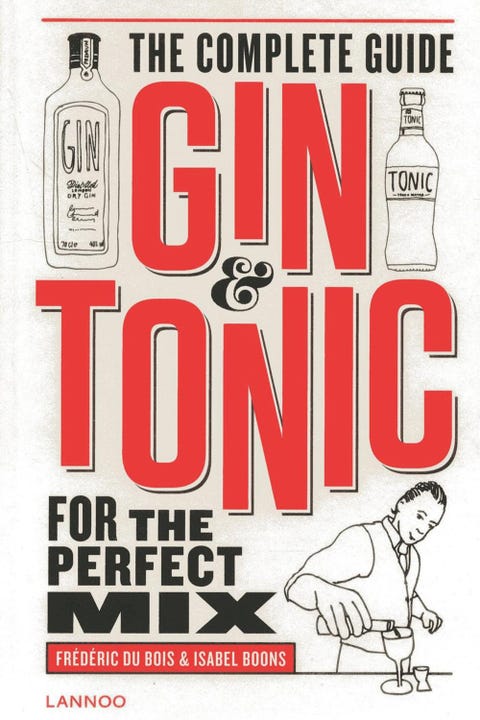 Gin & Tonic by Frédéric Du Bois and Isabel Boons
Is there a more quintessentially preppy drink than the gin and tonic? Authors Frédéric Du Bois and Isabel Boons delve into which tonic mixes best with which gin, which garnishes is most suitable, and explain the history of this classic cocktail. They describe more than than 60 gins and 20 tonics in detail and offer their suggestions for recipe pairings and must-visit bars around the world.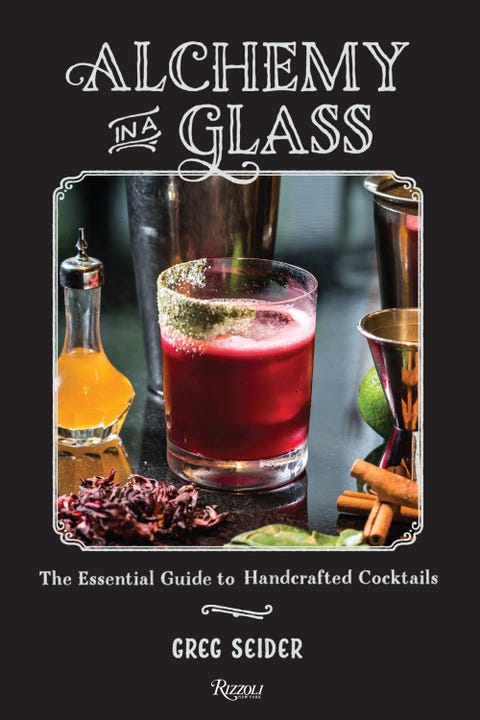 Alchemy in a Glass by Greg Seider
Greg Seider offers more than 50 recipes for cocktails, punches, spirit infusions, bitters, and tinctures in this guide, which features beautiful photographs by Noah Fecks. We especially like his guide to "Constructing the Cocktail," which offers step-by-step instructions on how to build a perfect drink.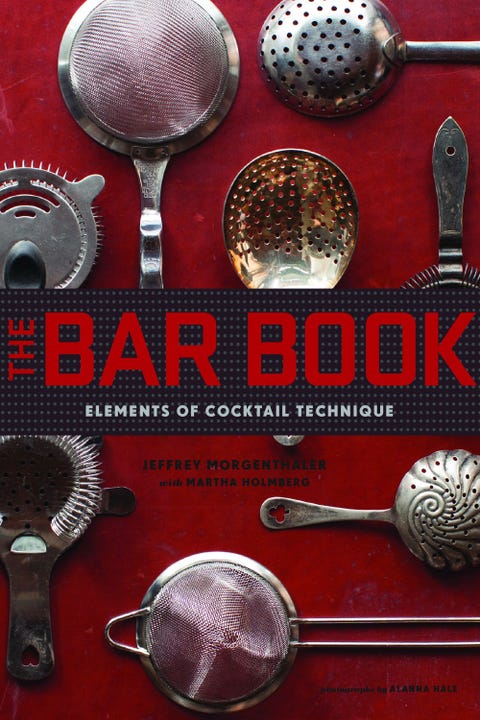 The Bar Book by Jeffrey Morgenthaler
This book, by Oregon-based bartender Jeffrey Morgenthaler, breaks down mixology into three phases; the first third is about prep (making juices, syrups, bitters, and ice), the second section is about measuring and mixing drinks, and the last section explores how the drink should be finished and served. It's a new, unique, way of looking at the topic.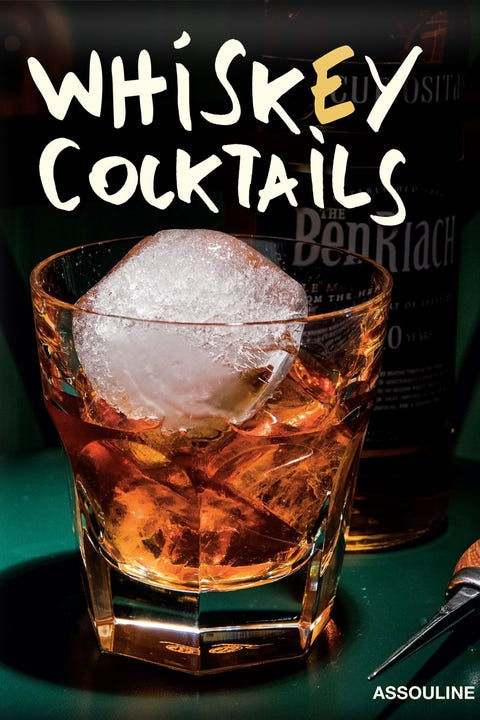 Whiskey Cocktails
For those who want to take a walk on the dark-spirited side of the bar, this cocktail book provides insight and inspiration from mixologist Brian Van Flandern. The easy to follow recipes for classics like the Old Fashioned and Mint Julep are interspersed with more adventurous concoctions like the flaming scotch cocktail known as the Blue Blazer, all of them illustrated by the gorgeous photography that has made Assouline's cocktail series a best-seller from the beginning.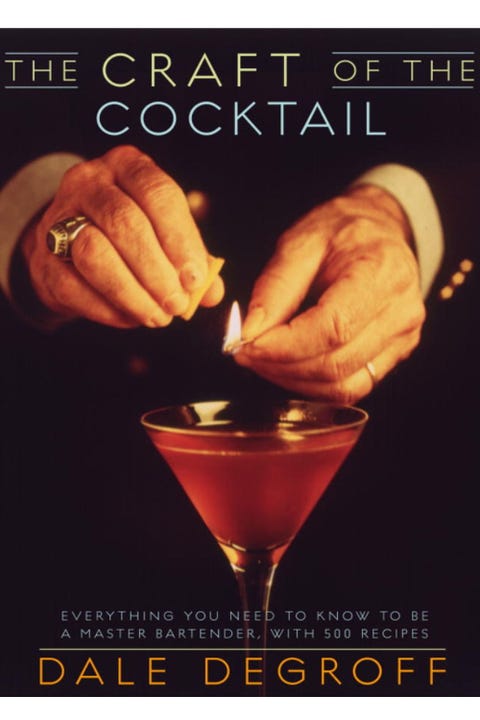 The Craft of the Cocktail by Dale Degroff
If you want to achieve pro mixologist results, then you need pro mixologist techniques. Think of this beloved cocktail book as a bartending master class, outlining every technique you need to pull of bar tab-worthy cocktails at home. Once you've got the hang of the techniques, expand out to the book's 500 recipes, where you're sure to find the perfect sip for every guest at your cocktail party.