Tom Holland, Jake Gyllenhaal, and Ryan Reynolds have taken the T-shirt challenge or the handstand challenge and their videos are going viral as you read this.
Coronavirus pandemic is one tough situation that everyone is facing across the globe. Several countries are under lockdown and people are trying to pass their ample free time by taking up a long-forgotten hobby or developing a new hobby or partake with some fun challenges. We know you would have seen the safe-hands challenge and other challenges that celebrities and people all around the world are taking up to pass their time. One such challenge is the T-shirt challenge that we have come across.
Relatively new, this T-shirt challenge also aims to help spread awareness about fitness. The T-shirt Challenge is also known as a handstand challenge. It's a fitness challenge that could rile up any fitness freak. Here's what you gotta do, you have to stand upside down using the help of a wall and wear a shirt. It sounds like no big deal but it's really tough when it comes to doing it. Tom Holland was the one who took the challenge and boy, did he look handsome! Here's the Spider-Man: Far From Home actor's T-shirt challenge or handstand challenge:
Jo Bradley@JoLucyBradley whoever invented this "handstand tshirt challenge" and got Tom Holland to flex shirtless on insta stories... thank u very much
1,363
6:08 PM - Apr 2, 2020
Twitter Ads info and privacy
341 people are talking about this
When it was time for Deadpool actor Ryan Reynolds's turn, the actor straight away declined taking up the challenge, with a video that's extremely hilarious. Here's the video that even Tom shared on his Instagram handle.
Brokeback Mountain actor Jake Gyllenhaal also took up the challenge with a caption that read: "Wait. @tomholland What's the challenge?" Here's the super cool video of Jake's version of the handstand or T-shirt challenge:
Mundo Vengador@IniciativaV Jake Gyllenhaal (#Mysterio) aceptó al reto de Tom Holland (#SpiderMan) y le respondió con este divertido video: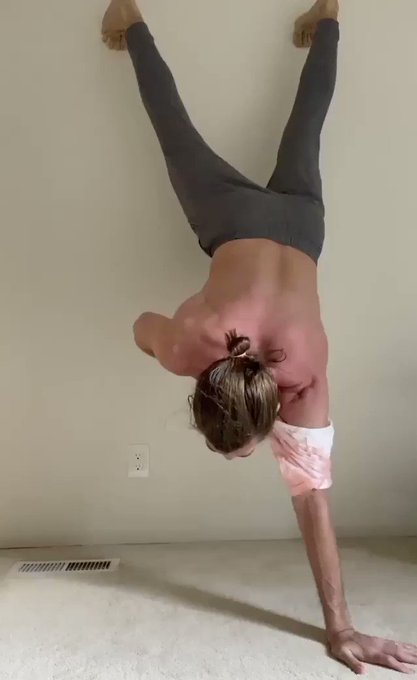 1,618
2:27 AM - Apr 3, 2020
Twitter Ads info and privacy
227 people are talking about this
Well, what do you have to say about the handstand/T-shirt challenge? Would you like to give it a try? Tag us and show your fitness by sharing your video of this challenge. Also, if possible, perform it under supervision.
Make sure to check out our other celebrity news, gossip and articles: News and gossip from Celebrity Favourites, News from the Royal Family, News and gossip from the Kardashians and Jenners, General Celebrity News and Gossip and Bollywood Celebrity news and gossip.