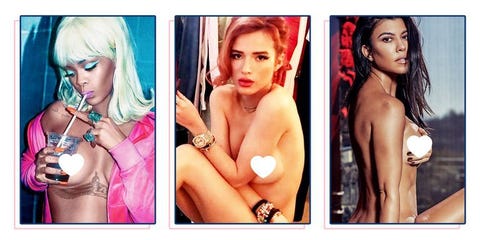 INSTAGRAM/MARGARET FLATLEY
Some celebs rarely post a bikini pic, while others lean the hell into being nude AF. Just wait until you see these celebs who bared it all on Instagram. And we mean topless, bottom-less, and even full-on nude. Hot? Definitely. Aggressive? Maybe. But you gotta love their confidence.
Bella Hadid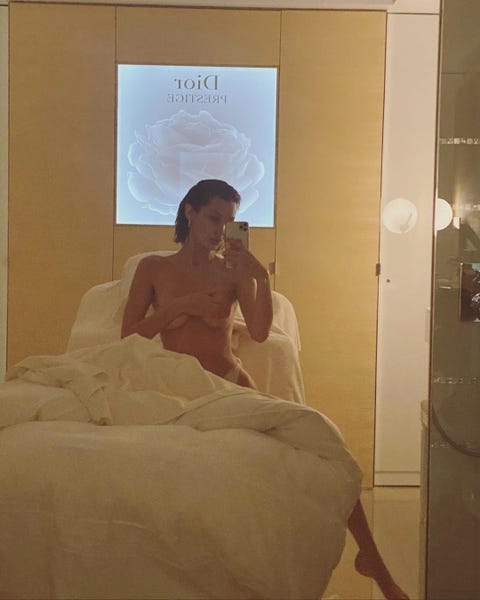 INSTAGRAM Someone call 911, because my phone is on FIRE. Bella Hadid, queen of the tasteful nude selfie, just uploaded a smokin' hot pic that I will be thinking about for days. She posed in a lavish Dior suite, dressed in nothing but panties and a hand-bra.
Nikita Dragun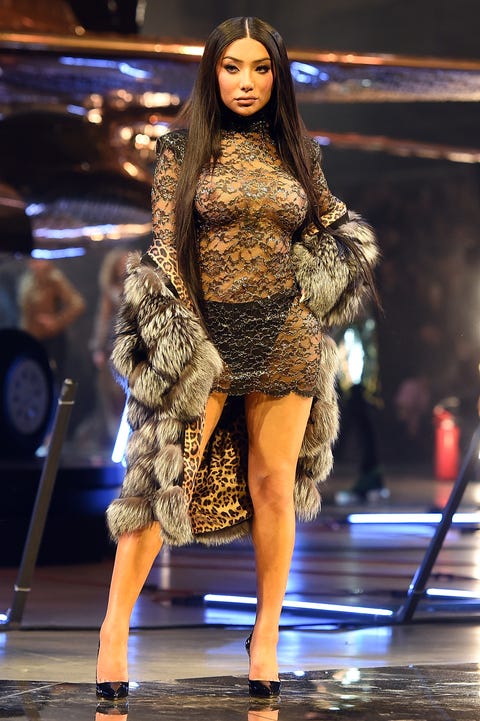 TULLIO PUGLIAGETTY IMAGES She might have
tripped during the rehearsal
, but during the Philipp Plein fashion show, Nikita SLAYED. She wore nothing but a sheer lace dress and black panties with a lux-as-hell fur coat. Truly, your fave could never.
Gigi Hadid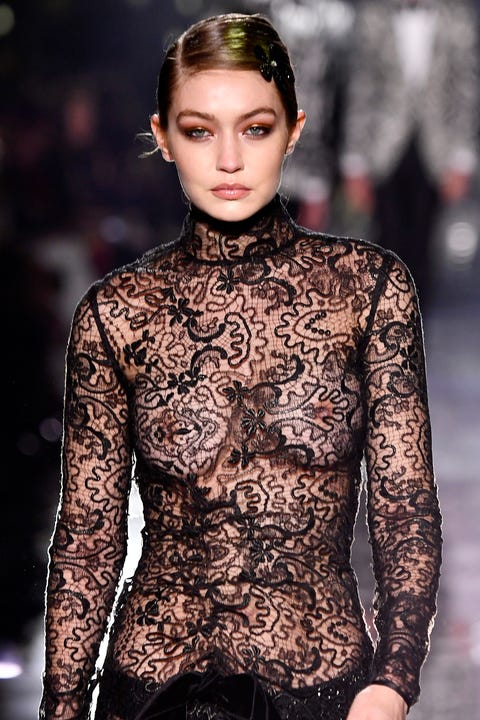 FRAZER HARRISONGETTY IMAGES A little high-fashion nipple is always the cherry on top of a good Fashion Week and this season, Gigi Hadid really supplied. The supermodel looked gorgeous and confident in an elegant lace gown at the Tom Ford show in LA.
Bella Hadid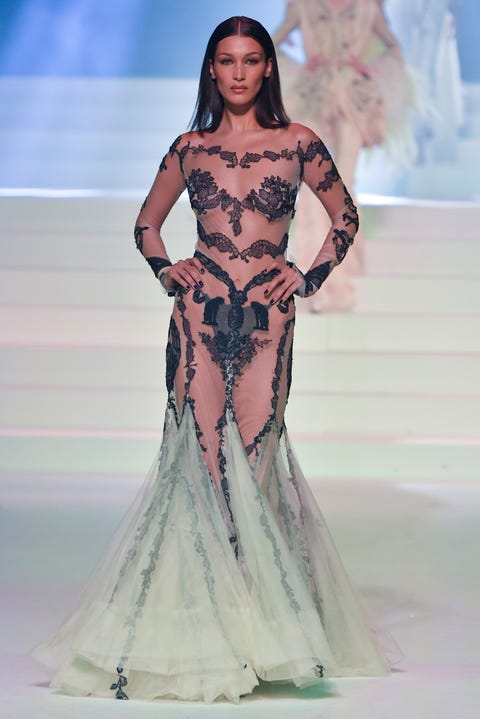 VICTOR VIRGILEGETTY IMAGES This list is about 80% Bella Hadid at this point and I am NOT complaining. The supermodel wore next-to-nothing on the runway for Jean-Paul Gaultier's show at Paris Fashion Week – a see-through mermaid gown and a black lace thong.
Fashun.
Tana Mongeau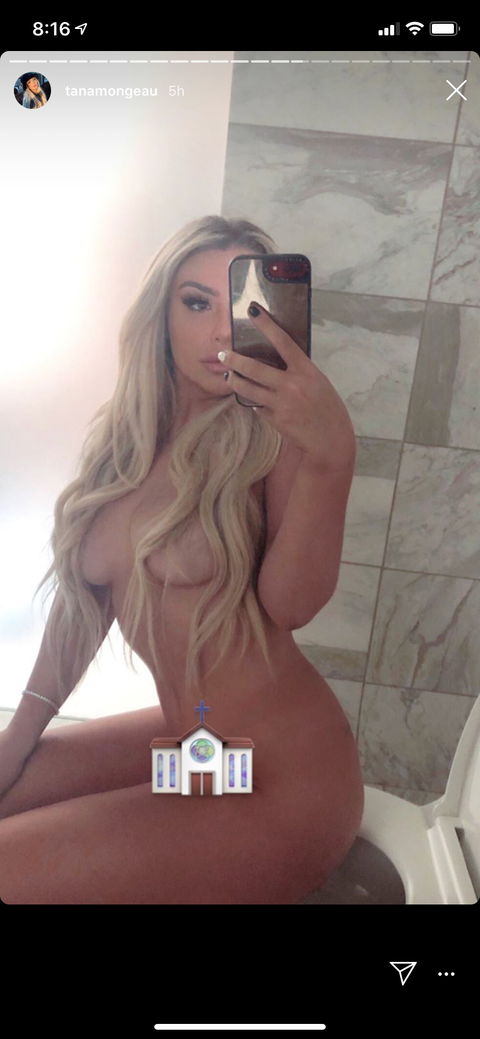 INSTAGRAM Tana is never one to be shy and she proved that yet again with her latest Instagram story, which features a fully nude selfie of her...on the toiley. Luckily, the YouTuber placed a little church emoji in just the right spot.
Tana Mongeau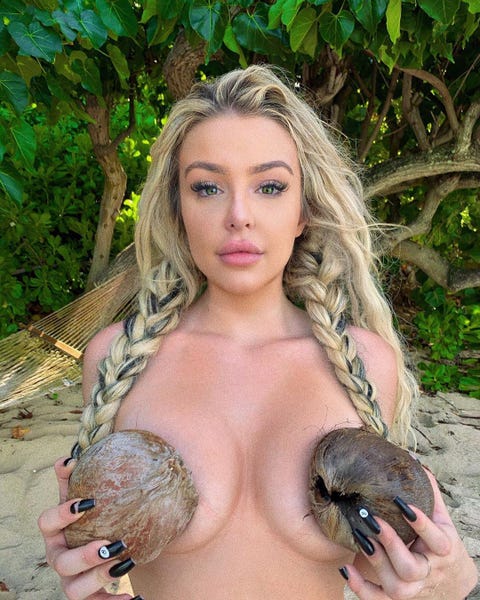 INSTAGRAM Tana may not have brought a bikini top to her recent trip to Hawaii, but luckily the state is filled with coconuts, and she was able to cover up with the fruit for this sexy pic.
Miley Cyrus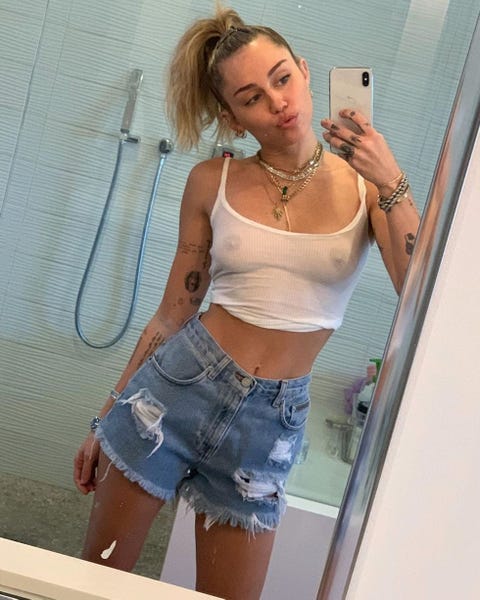 INSTAGRAM Miley posted this pic on
Instagram
to let her fans know about her newest obsession: mirror selfies (same girl). She did inform people, though, that the pic was going to get removed soon. "I've been warned by the gram gods !" she wrote, since the inclusion of her nipples breaks the social site's policy.
Remember when Kim Kardashian broke the internet with her nude
Paper
cover? Well, big sis Kourtney's latest pic is about to do it again. Homegirl got fully naked in a smokin' hot bubble bath pic that shows off her killer abs and famous Kardashian bootay.
Kourtney Kardashian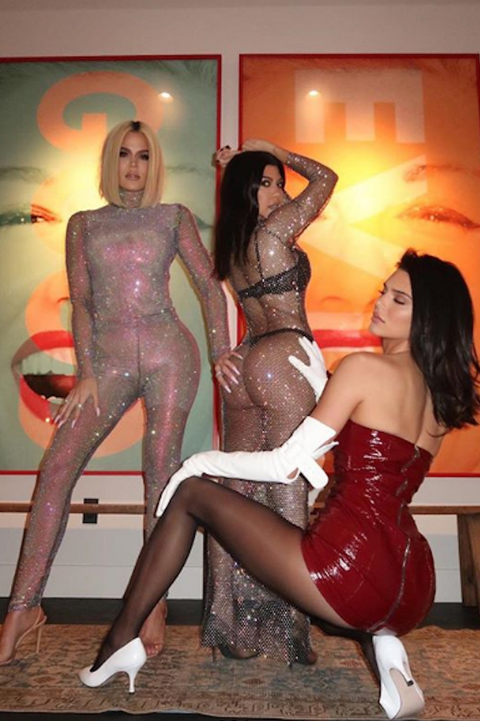 INSTAGRAM The Kardashian crew is entirely unbothered by this whole
Jordyn Woods/Tristan Thompson drama
and they just proved it with a sexiii squad pic. Please look at this pic of Kendall, Khloe, and, most especially, Kourtney's bare butt, and know that no one will ever be this fabulous.
Kim Kardashian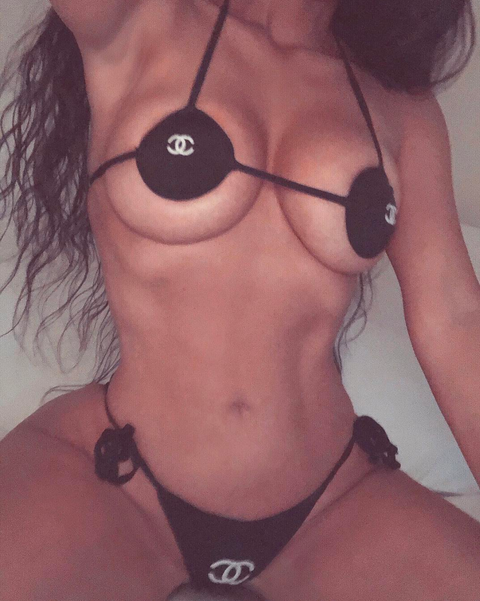 INSTAGRAM Kim showed off her incredible body on Instagram in what must be the tiniest bikini ever made. The mom of three also
rocked the same bikini a few days ago
, but this pic is the one that really got people's attention.
Noah Centineo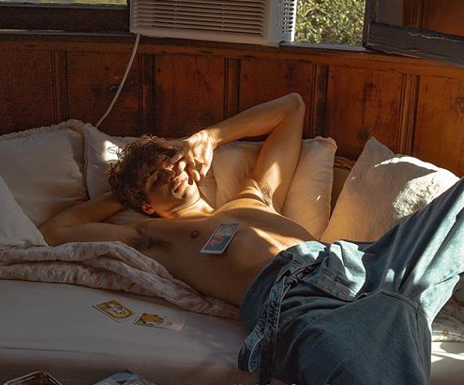 @SARAHBAHBAH Ok, ok — so Noah is not fully nude here (though
fans on Twitter have claimed that they've seen leaked nudes of him
). That being said, he is stripped down to the waist, lying on his back and looking oh so dreamy. This photo was part of a collaboration between the actor and artist Sarah Bahbah. Go
here
to see all of the sexy snaps.
Lady Gaga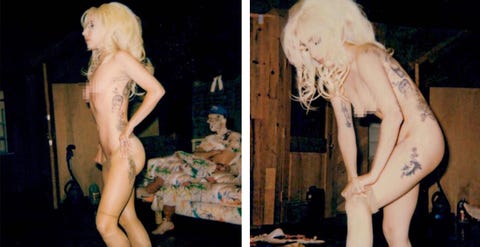 INSTAGRAM Gaga took to Instagram to share a few scandalous pics. The shots, taken by photographer Eli Russell Linnetz, show the singer with large blonde hair, putting on stockings. Who knew getting dressed could look so good?
Bella Thorne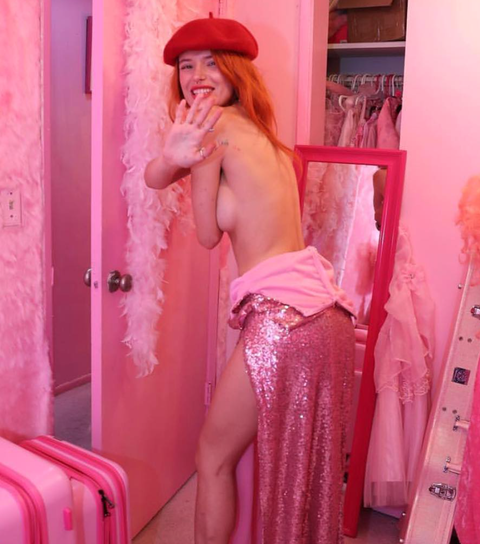 INSTAGRAM Bella is known for her fun dressing room selfies. How does this girl always manage to look so damn glam, even when she's in the process of getting ready?! She captions this pinktastic pic, "Tomorrow tomorrow tomorrow."
James Charles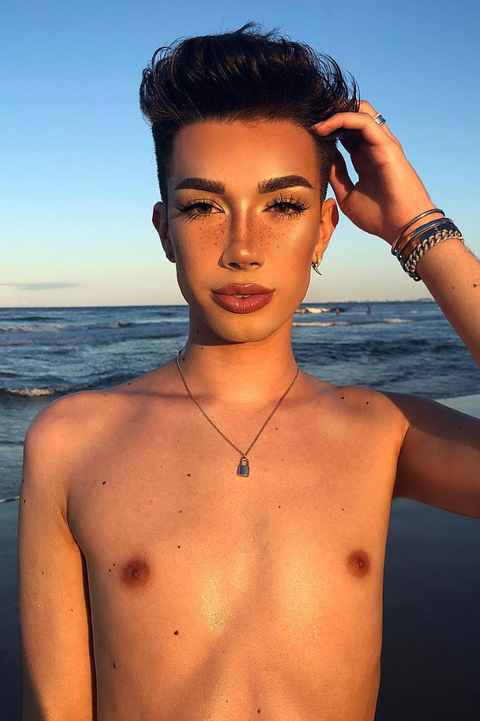 INSTAGRAM Unlike Kim Kardashian, Drake Bell, and all your other favorite naked celebrities, makeup artist James Charles posted his nude totally by accident. And even though it wasn't posted on Insta, I had to add this hilarious mishap to the list.Yesterday, the influencer updated his Story with some major booty. He quickly deleted the post and in its place, posted a selfie captioned "sorry to all 10,000 of you that saw that LMAO oopsies!"Later, he
took to Twitter
to laugh with his fans about it. "I ACCIDENTALLY JUST POSTED A NUDE ON MY SNAPCHAT STORY AT LEAST MY BODY LOOKED AMAZING LMAOOO I'M DELETING MY ACCOUNT BYE." He later
added
, "damn I should've facetuned my butt first."Honestly, he should have left it! That pic was 🔥.
Bella Thorne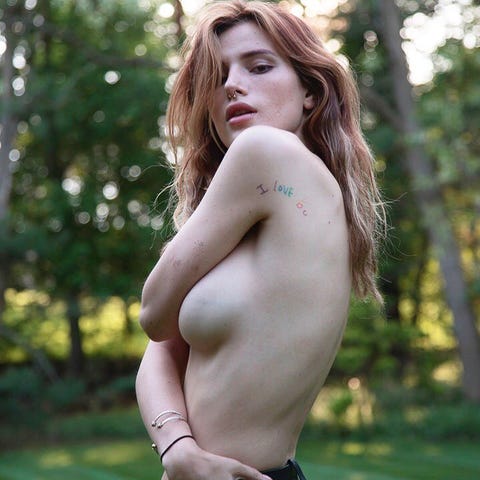 TWITTER Bella Thorne makes it onto this list twice! In what started out as a seemingly feminist Twitter post, Bella wasted no time getting to the point, writing, "I could write a whole post talking about feminism and why I should be allowed to post this pic. But f*ck it here's my side boob." Love the bluntness, Bella.
Bella Hadid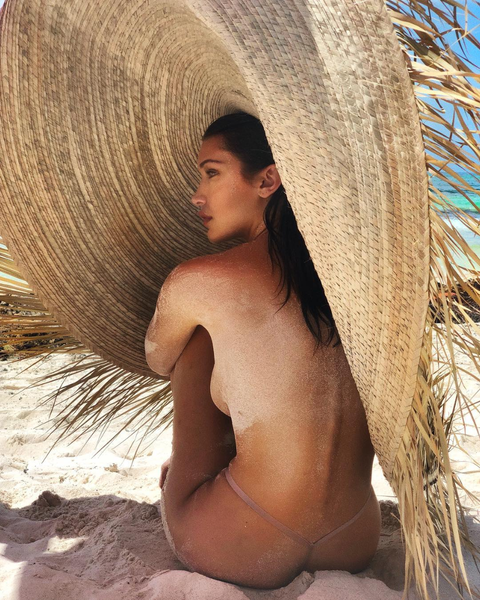 INSTAGRAM While working on a top secret photo shoot in Mexico, Bella took some time to get nakey for the gram. She posed on the beach in an obnoxiously oversized hat and a barely-there g-string. Honestly, I'm just concerned about where all that sand ended up.
Kendall Jenner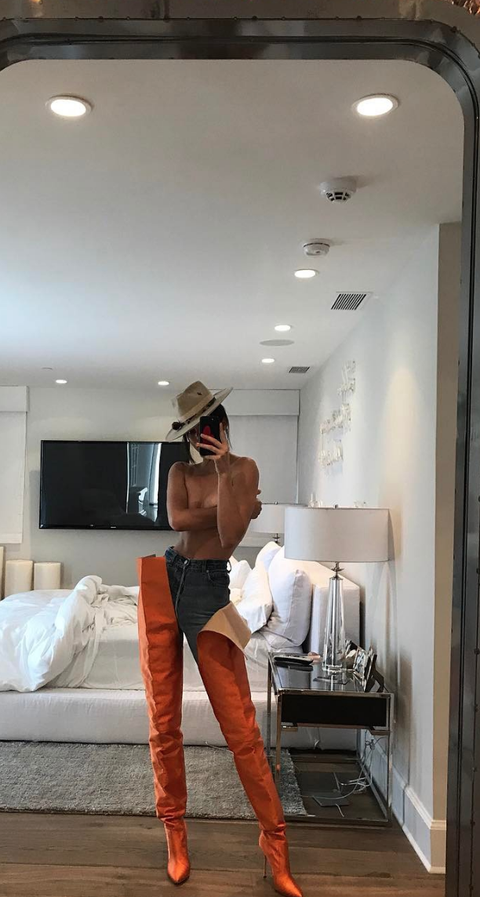 @KENDALLJENNERINSTAGRAM While Kendall Jenner is
notorious for going braless
in public
all the time
, she's also been known to share plenty of suggestive (and always topless) pics on Instagram. This one was captioned, "Playing dress up." Dress up, dress down, same difference 😉Also, side note: those
shoes
though!
Drake Bell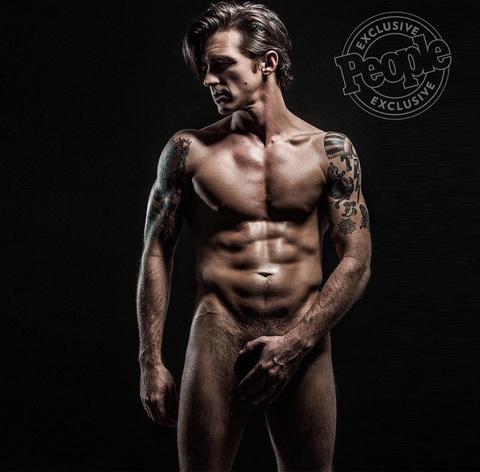 @DRAKEBELLINSTAGRAM Drake posted ~quite~ a nude pic to his Instagram in promotion of his
sexual music video
for "Rewind." However, the photo has since been deleted — by Instagram. In a
February 2019 YouTube video
with Josh Peck, Drake told his former co-star, "I got that removed from Instagram ... They removed it!" Laughing, Drake explained, "I posted it early, when I first took it, and then I reposted it, and I got a notice, and it was like, 'This obscene..." Drake couldn't even finish his sentence, he was laughing so hard.
Bella Hadid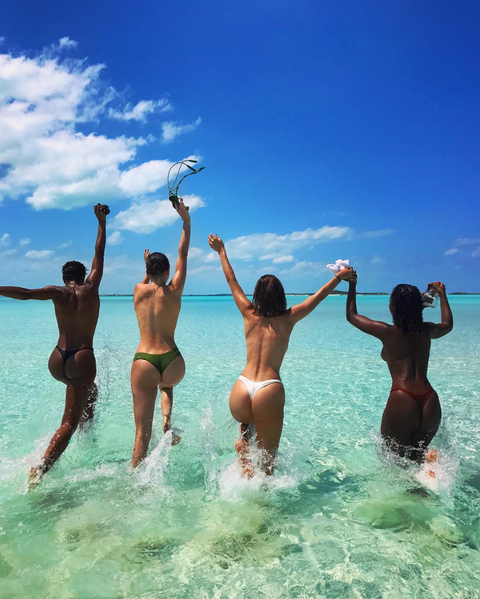 @BELLAHADIDINSTAGRAM Bella Hadid shares plenty of pics on Instagram of her perfectly angled face, but
this Instagram pic
with fellow Victoria's Secret model Kendall Jenner, is all about friendship and celebrating women! Butts FTW.
Rihanna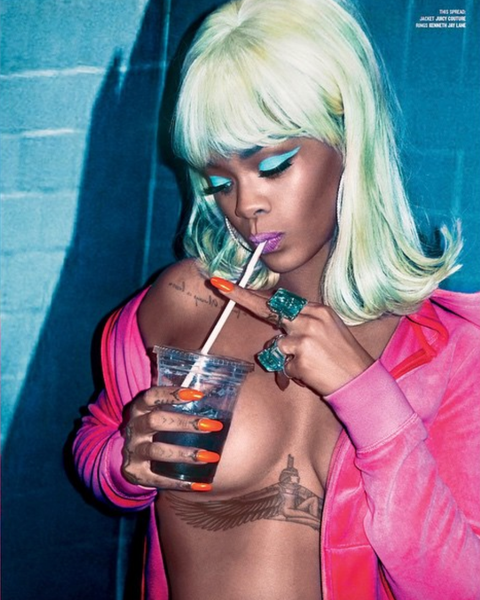 @BADGIRLRIRIINSTAGRAM Bad girl RiRi takes everything to the next level with
this post on Instagram
. Bleach blond hair, blue shadow, orange nails, and baring ~almost~ everything, Rihanna sure knows how to make a statement.
Ashley Graham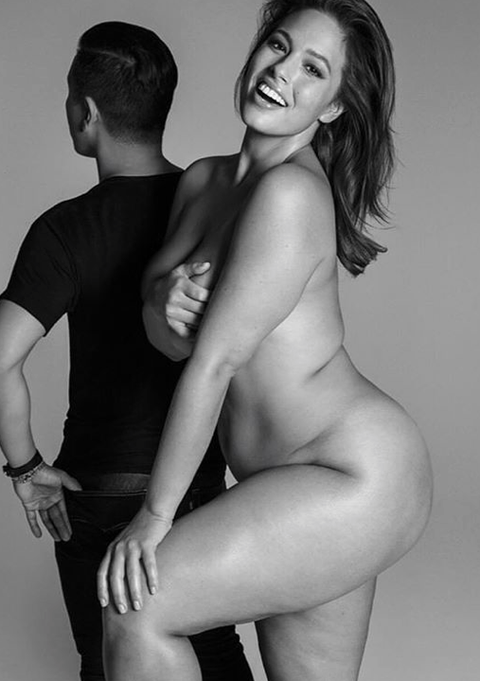 INSTAGRAM Ashley is not one to shy away from nude pics, and she always slays in every single one she takes. She captioned
this
pic, "All I have to say is - Thank You
@PrabalGurung
! Thank you for your desire to create clothes for ALL women."
Bella Thorne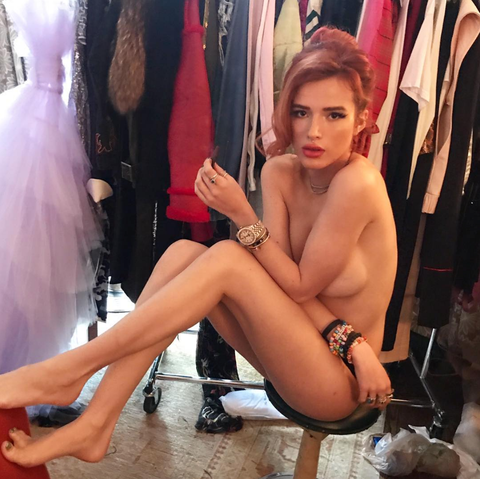 @BELLATHORNEINSTAGRAM In this dressing room
Instagram post
, Bella poses ~completely~ nude. But I mean, we all know Bella can rock anything.
Kim Kardashian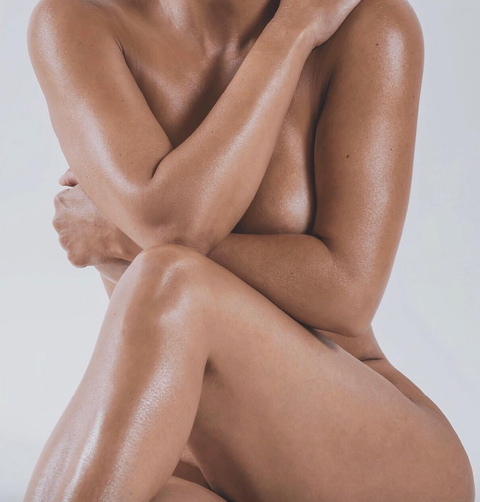 @KIMKARDASHIANINSTAGRAM This sexy shot lives on Kim's Insta in promotion of her fragrance, KKW Body, which came out this May. And get this: the bottle is, indeed, in the actual shape of her body.
Ariel Winter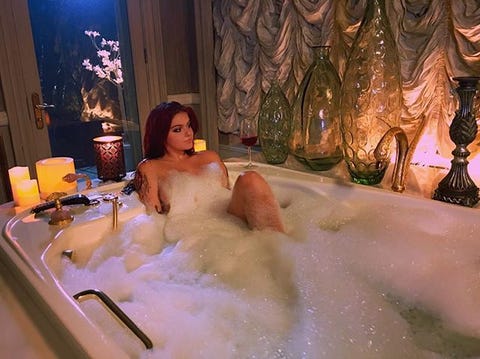 @ARIELWINTERINSTAGRAM With
this post
(and many scandalous new outfits), Ariel Winter looks like she's finally breaking free from her child star phase.
Amy Schumer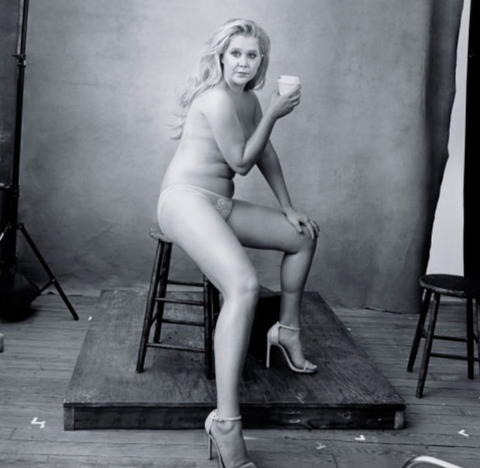 @AMYSCHUMERINSTAGRAM Seriously can't get enough of
this picture
, or Amy's caption: "Beautiful, gross, strong, thin, fat, pretty, ugly, sexy, disgusting, flawless, woman." To say that's a caption to be remembered is an understatement.
Rita Ora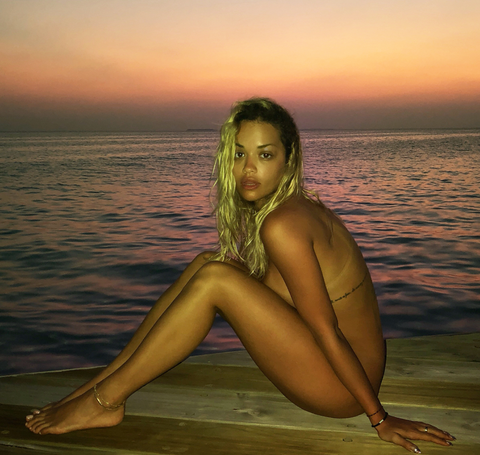 @RITAORAINSTAGRAM Rita Ora stripped it all down in this sexy
Instagram shoot
by the sunset. Perfectly entitled, "Sundaze."
Selena Gomez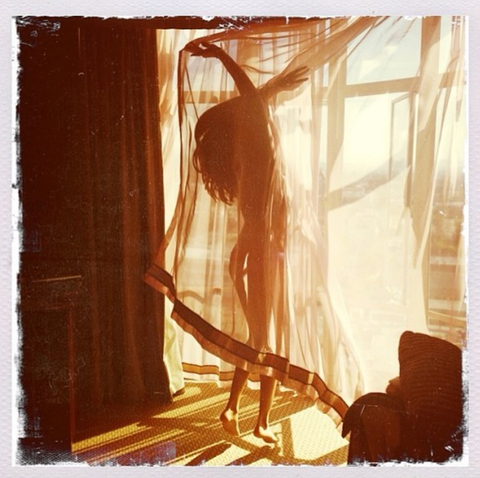 @SELENAGOMEZINSTAGRAM Selena Gomez took everything off for the cover of her "Revival" album, which was so dreamy. When she posted it to
Instagram
, she got so much fan love 💕💕
John Legend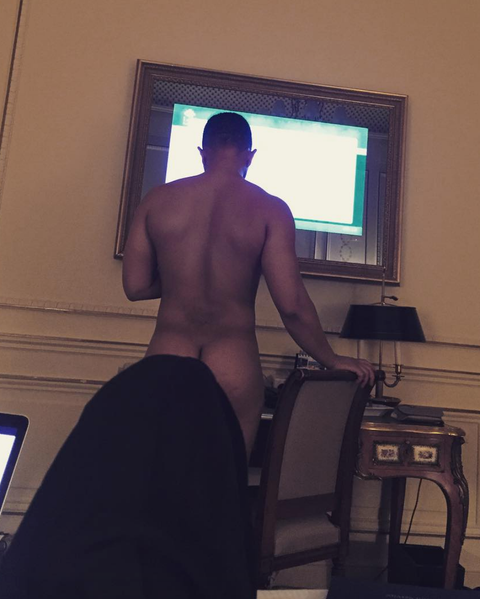 @CHRISSYTEIGENINSTAGRAM Okay, John Legend may not have posted
this picture
himself, but Chrissy Teigen apparently couldn't resist. P.S. They're so cute!
Related:
Chrissy Teigen and John Legend Just Recreated The Iconic 'Spiderman' Kiss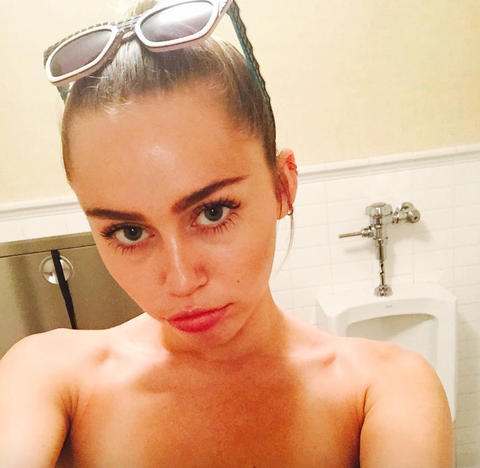 @MILEYCYRUSINSTAGRAM Miley's
post
capitalizes on something all girls understand — when you're wearing a onsie, but then you have to pee...
Related:
Miley Said She's "Not Sorry" for Her Semi-Naked "Vanity Fair" Photo Shoot 10 Years Ago
Tommy Dorfman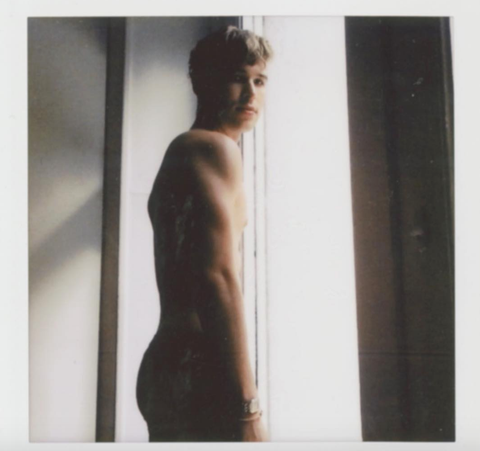 @TOMMY.DORFMANINSTAGRAM For a V Magazine photoshoot,
Chronicles of Narnia
star Tommy Dorfman stood completely bare in front of a New York City, street-facing window. In
his post
caption, he made it very clear: "I was, in fact, naked in front of a window on mercer street thanks to
@vmagazine
."
Emily Ratajkowski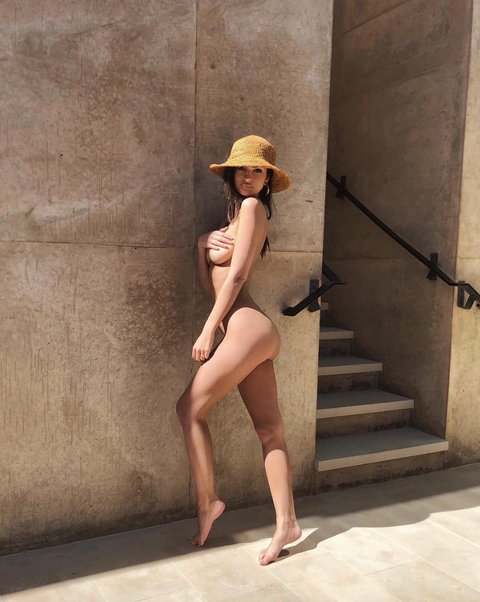 @EMRATAINSTAGRAM Emily loves sharing barely covered nipple pics on her Instagram feed. But this
full body shot
flies to the top as one of her sexiest moments for sure.
Britney Spears