While lots of chefs have earned their Michelin star, only a handful have been given more than one. More stars equal a better cuisine the kind of meals worth going out of your way and paying extra for.
Here is Michelin star chef list with only the most highly decorated and creative pros to ever grace the restaurant business.
Joel Robuchon – 31 Stars

Introducing Joël Robuchon – the chef with the most Michelin stars. He holds the number one spot among the top 10 chefs in the world, which makes him the best chef in the world according to the Michelin star rating. Although he died with "only" 28 stars, at one point, Robuchon was the proud owner of 31. He was also named "Chef of the Century" on numerous occasions.
He specialized in French cuisine and owned 12 restaurants. Joël also liked to mentor young chefs. One of his former students was the now infamous Gordon Ramsay.
Nowadays, a chain of famous restaurants was named after French chef cook Joël Robuchon. Twelve restaurants in the world with the delicious French cuisine have the name L'Atelier de Joël Robuchon. They located in big cities namely Hong Kong, Paris, New York City, Shanghai, Taipei, Bangkok, Montreal, Tokyo, and Singapore. One of these outstanding restaurants is also located in the world-famous casino place Las Vegas, as reported by CasinoValley.
Chef Joël Robuchon, the owner of the restaurants, where French haute cuisine is served, used creativity while designing the places. That's why the interior also deserves attention. Most of the tables are put in an unusual way so the visitors can see how the food is being prepared. The word "L'Atelier" can be translated as "workshop". Actually, the word "atelier" itself refers to an artist's workshop in the decorative or fine arts.


Alain Ducasse – 21 Stars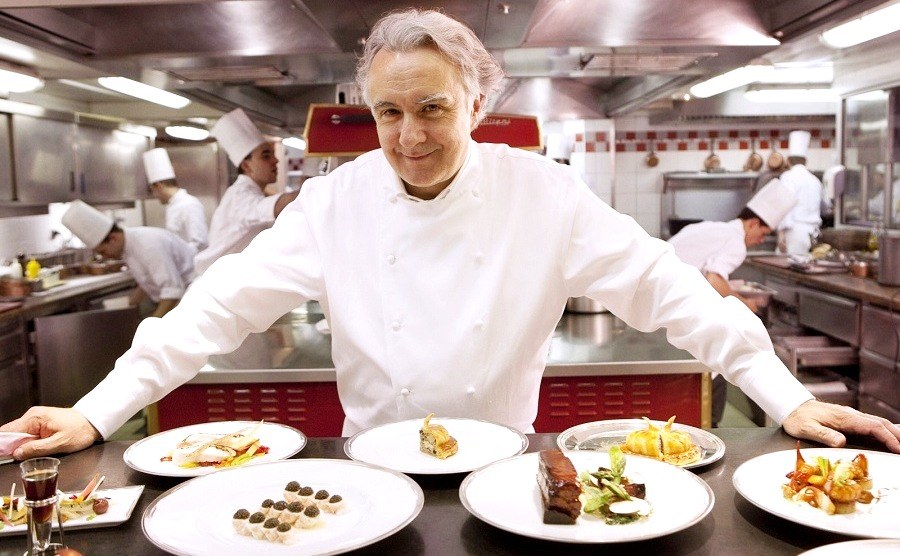 Among the top chefs in the world, Alain Ducasse may easily be the most successful one. Here is what he achieved:
Earned and kept his 21 Michelin stars during his entire career.
He is the proud owner of 3 restaurants with an amazing 3 Michelin Stars.
Opened around 25 restaurants worldwide.
Alain Ducasse was born in France and, quite logically, he is famous for delivering the most delicious meals from the French cuisine. Of all the best chefs in the world, only Ducasse's meals were eaten in outer space. Yeah, in 2015, Ducasse's food was served to astronauts in the ISS.


Gordon Ramsay – 16 Stars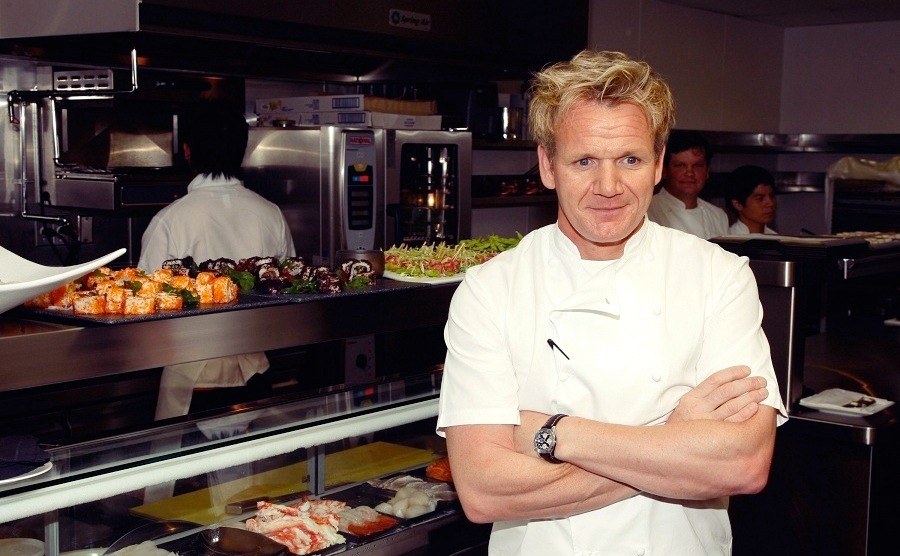 Gordon Ramsay may be the most familiar face to the general public thanks to his exposure on TV. He has a famously hot temper and the ability to cook the most delicious recipes from British cuisine. Ramsay has 16 stars in his Michelin constellation.
His name is tied to almost 20 restaurants, but the most famous one is definitely his main restaurant in Chelsea. By the way, this fancy restaurant of his has boasted 3 stars for the last 18 years.


Martin Berasategui – 8 Stars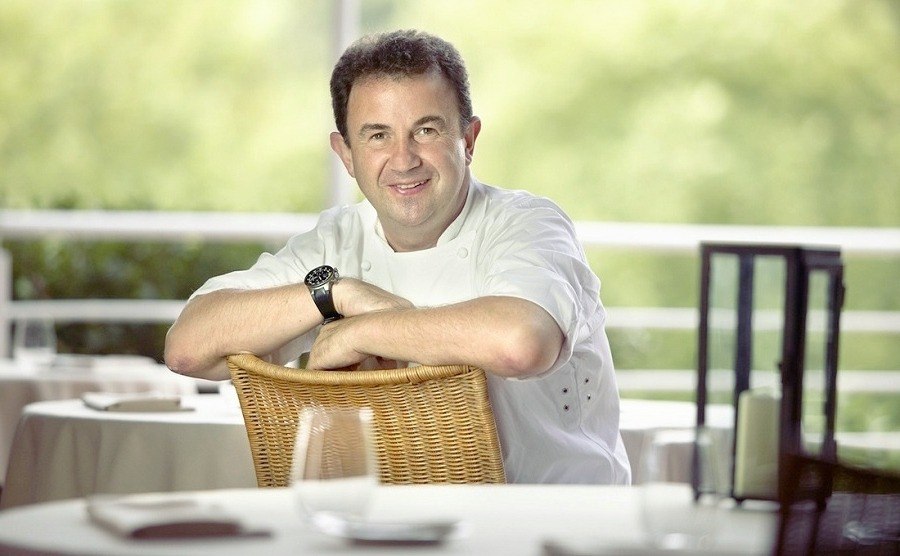 So far, Martin has collected 8 Michelin stars, which makes him the best Spanish chef in the world. Among 10 restaurants that he owns, two are triple Michelin starred hotels. One of them is the famous Restaurante Martin Berasategui.
Berasategui specializes in Basque cuisine. His cooking is like some kind of art, and he definitely knows how to serve meals.


Carme Ruscalleda – 7 Stars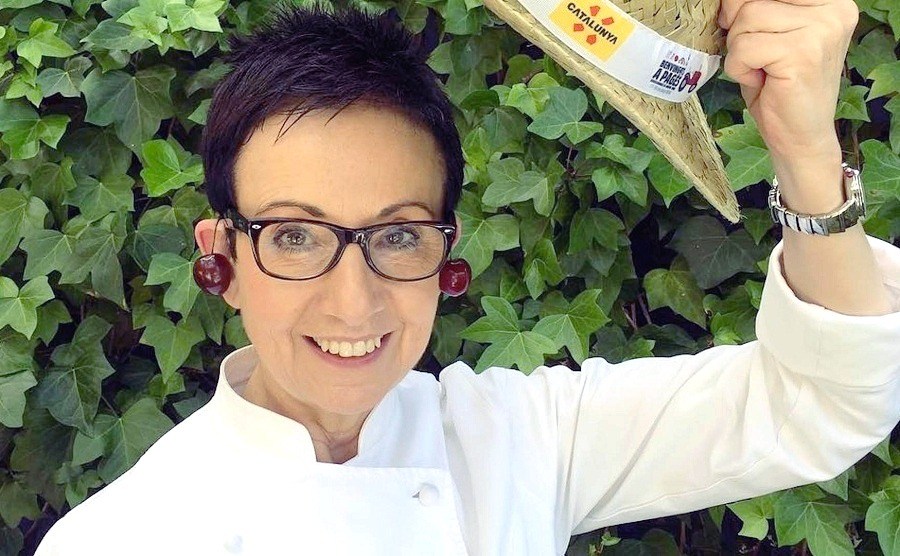 Carme Ruscalleda is the only lady to be considered one of the best chefs in the world that have been awarded 7 Michelin stars so far. She is the chef with most Michelin stars among female chefs.
Ruscalleda grew up on a Spanish farm. Maybe this is why she favours traditional Catalan recipes and seasonal products. She is the owner of two restaurants on two opposite ends of the world. Sant Pau restaurant is in Barcelona, while Sant Pau de Tòquio is in Tokyo.


Yoshihiro Murata – 7 Stars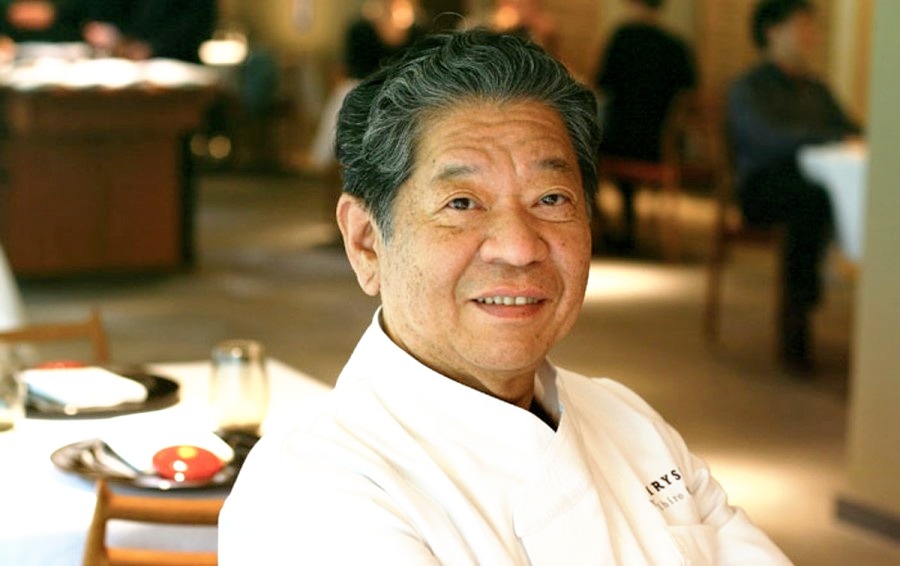 Think of a perfect blend of tradition and delicate presentation of meals and Yoshihiro Murata comes to mind. Best known for his famous kaiseki dish, this legendary chef started his career by travelling to France to learn how to make French dishes, but he says he had a change of heart and decided to focus on bringing the world's attention to the Japanese cuisine. Judging from his level of success, we can say he has successfully managed to do. Murata is one of the best chefs in the world when it comes to Japanese cuisine. He mentored Heston Blumenthal another Michelin star chef on this list.
He uses local ingredients to prepare his dishes which are deeply inspired by nature. He now owns four restaurants, one of which is in Europe.
Murata has earned himself seven stars.


Thomas Keller – 7 Stars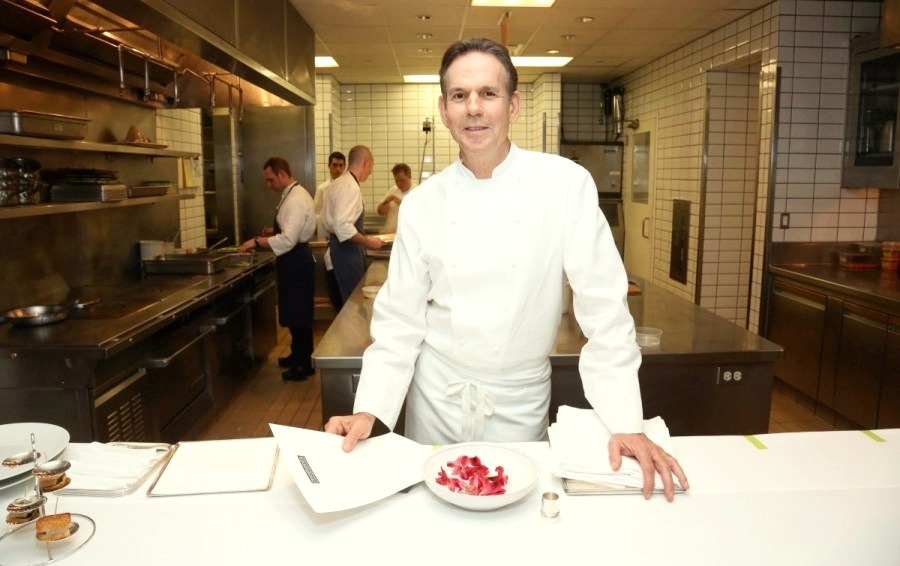 Thomas Keller, an American chef, has seven stars 6 of which he has constantly held. His restaurant The French Laundry has been ranked the best in the world twice. This is what earns him a spot on our list of the top 10 chefs in the world. He is also the first American to ever be bestowed with three concurrent Michelin stars twice for different restaurants.
Apart from his stars, and restaurants he is also an accomplished cookbook writer with his cookbook "Bouchon Bakery" being on the "The New York Times" best sellers list for almost two months in the year 2012.


Heston Blumenthal – 6 Stars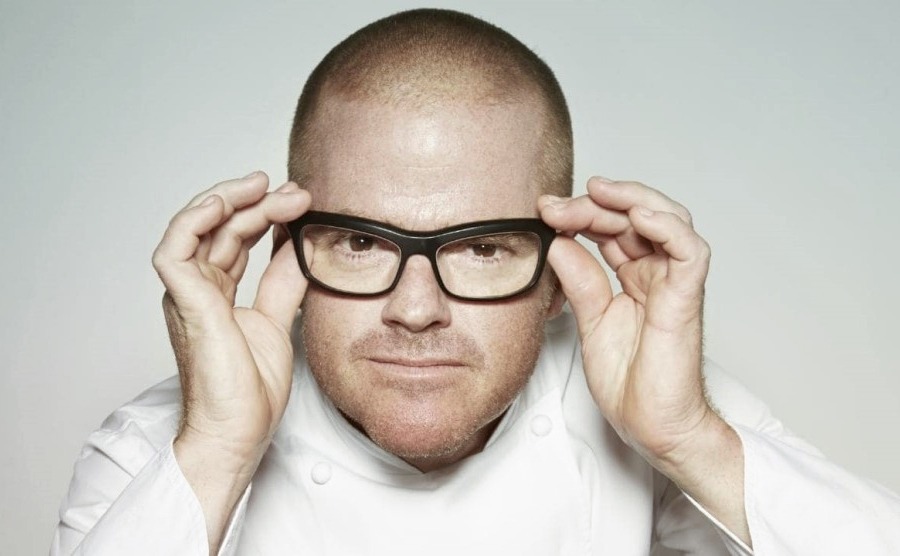 Next up on our list is the British Heston Blumenthal. He is best known for his innovative cooking style. His famous dish is the triple cooked chips.
His Fat Duck restaurant was listed the best in the world in The World's 50 Best Restaurants back in 2005. Blumenthal more than the other chefs in the Michelin star chef list has always been fascinated by the science behind food making. So much, so that became a fellow of The Royal Society of Chemistry. He takes a keen interest in the chemical makeup of different ingredients, and that is how he decides how best to combine them.
He has 6 Michelin stars.


Anne Sophie Pic – 5 Stars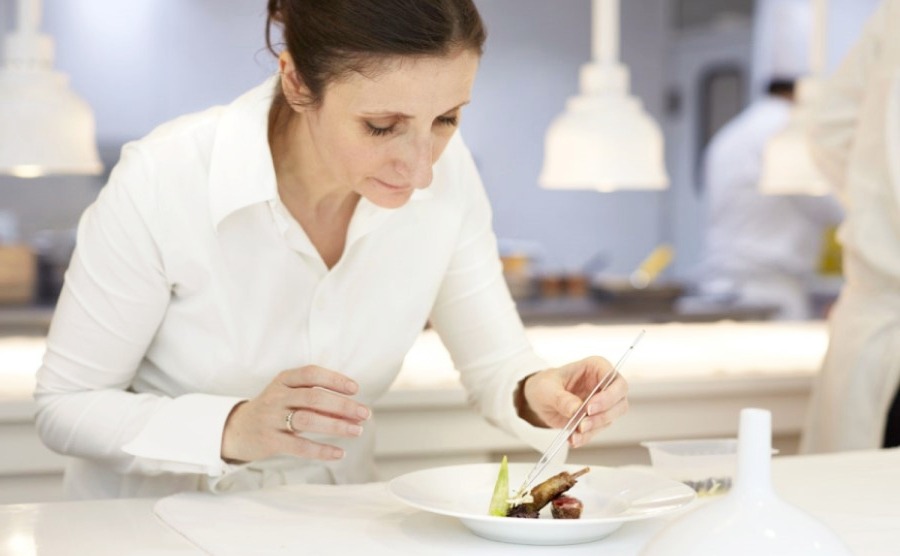 Ranked the best female chef by The World's 50 Best Restaurants for the year 2011, it is easy to see why this 5 star Michelin chef makes it to this list. She is one of the female chefs with most Michelin stars, but surprisingly, when she took over the leadership of Maison Pic after losing her father, she had no formal training in culinary skills.
In 2007, she won her restaurant 3 Michelin stars becoming the fourth female Michelin star chef to ever do so in the world. After this, she went on to open a second restaurant, Restaurant Anne Sophie Pic in Switzerland, which won 2 stars.
She also has a hotel in Paris which was opened in 2012 La Dame De Pic.


Joan Roca – 3 Stars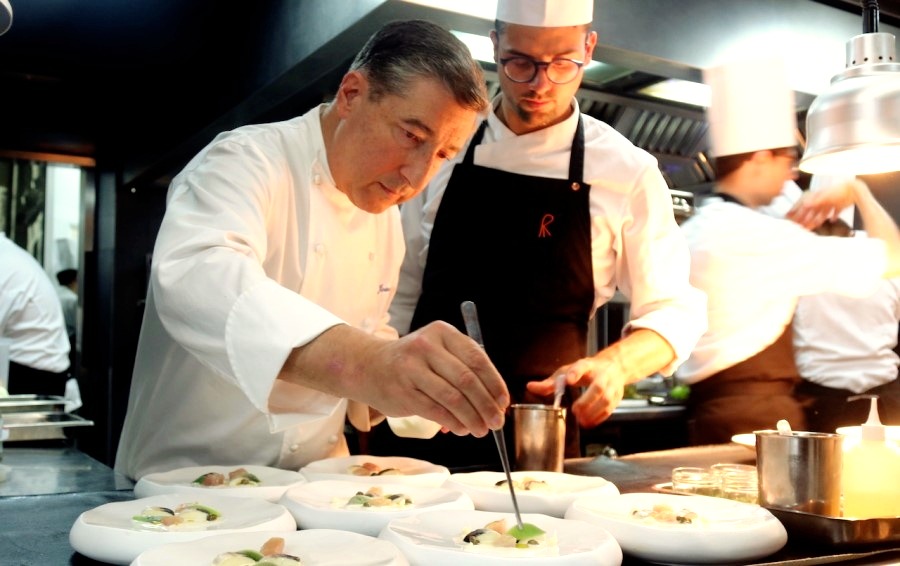 Joan Roca is a Spanish chef best known for his restaurant El Celler de Can Roca which was named best in the world by Restaurant Magazine in 2013 and 2015 and also number 2 on the same for 2 consecutive years 2011 and 2012. He was once named "the number one chef" worldwide by The Guardian.
Like most of the best chefs in the world, Joan was introduced to cooking at an early age when he used to help the parents in their restaurant.
He utilizes modern techniques to prepare traditional cuisines. Some of the techniques he uses are "perfume-cooking" and distillation.
He says that he wanted to be a chef since he was 10 years old. Joan manages the restaurant together with his 2 brothers.
These are the 10 top Michelin star chefs. Their restaurants are where you can eat the most delicious food with magnificent texture. So, it is definitely worth your time and money to try the food at a restaurant run by chefs with most Michelin stars at least once in a lifetime.