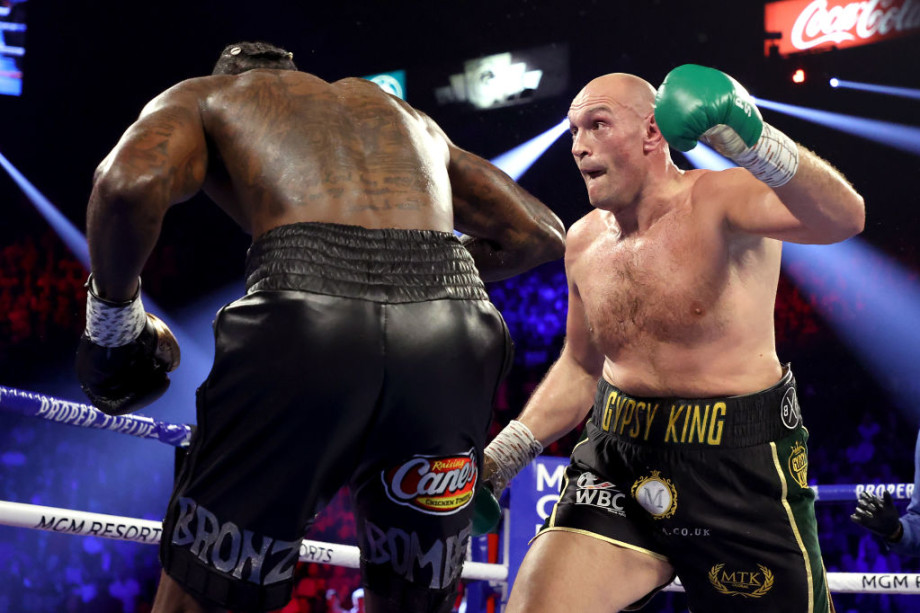 Ask any boxer or trainer about the mythical pound-for-pound rankings and you'll usually get one of two responses: a smirk or a massive eye-roll.
Because nothing elicits more laughs or scorn from those actively participating in the sport than talk about a mythical list. Pound-for-pound rankings are an arbitrary and subjective creation with no set criteria. They have absolutely no bearing whatsoever in how matchups are made or champions are determined. And they don't (at least tangibly) make boxers more money.
"Pound-for-pound rankings is my opinions only," says Johnathon Banks, Gennadiy Golovkin's trainer. "You don't get a championship with opinions. What are the criteria? That is a question that's never really been answered."
Trying to determine the 10 best boxers in the world, regardless of weight class, isn't an easy task considering how wildly bodies, styles, and skillsets (like power and defense) vary as you scan the spectrum of today's best boxers. Anyone looking to weigh-in on the pound-for-pound debate or create their own list could easily value one characteristic more heavily than another boxing aficionado.
"In a way that you'll justify it, you'll don't look into everything that surrounds a fighter being pound-for-pound," Terence Crawford, who can make a legitimate case to be No. 1, tells us.
To some, a fighter's resume matters most who have you fought, who have you beat, and who have your opponents beat? Others base their rankings on the eye test when they see greatness they know it. Others might value whether you can put an opponent down and how fast. Have you racked up titles? Are you chasing them? Are you a one-trick pony? Do you fight more than once a year?
"It's good for the media, social media, it keeps people talking. That's why I like it," says Banks. "Anything that gets people talking about the sport is good for the sport."
Just don't get the boxers themselves involved. They usually want no part of the debate. A notable exception is Crawford who will readily tell you he's the pound-for-pound best. Meanwhile, Vasiliy Lomachenko, another worthy candidate, told us he would never say he's the best "because I'm too shy to say." Golovkin, on the other hand, doesn't know how you can reasonably compare a lightweight with a light heavyweight or a welterweight with a heavyweight, a fair criticism of the pound-for-pound rankings.
"It's so crazy to me. Everybody's different," says the future Hall of Famer.
While it's ridiculous to those putting themselves at risk in the ring that anyone could definitively rank boxing's pound-for-pound best, Complex Sports can't help but weigh-in. With the big Deontay Wilder vs. Tyson Fury rematch behind us, it was time to update the rankings and here's where we're at.
Dropped: Deontay Wilder
On the cusp (and in no particular order): Artur Beterbiev, Mikey Garcia, Josh Taylor, Oscar Valdez
10. Gennadiy Golovkin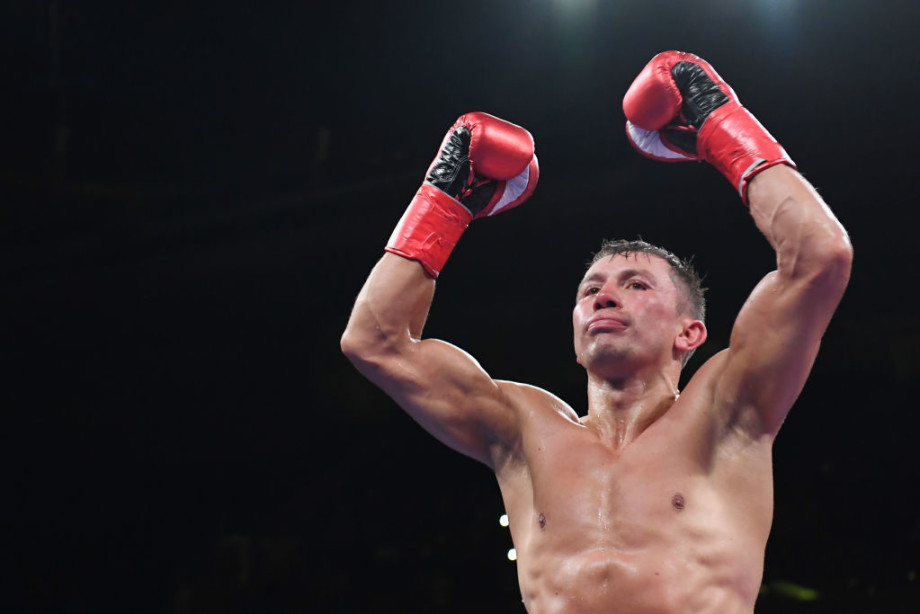 Division: Middleweight Record: 40-1-1, 35 KOs Titles: IBO, IBF Middleweight Previously: 8
We're waiting for Golovkin to return to the ring, but we can't ignore how lucky GGG was to have earned a unanimous decision over Sergiy Derevyanchenko last fall that easily could've been scored the other way. Now 37, Golovkin definitely did not look like vintage GGG against the younger Derevyanchenko while taking a beating over 12 rounds. Still have to credit the man for earning the win and maybe he's due for a bounce-back performance next time he steps in the ring. But it looks like GGG could be in the twilight of his legendary career. While he told us he's done talking about the third showdown with Canelo, we all know he still wants one. He's 0-1-1 against Canelo and while that might not be fair, it's reality. Hopefully a third and final fight happens in September as has been rumored.
9. Juan Francisco Estrada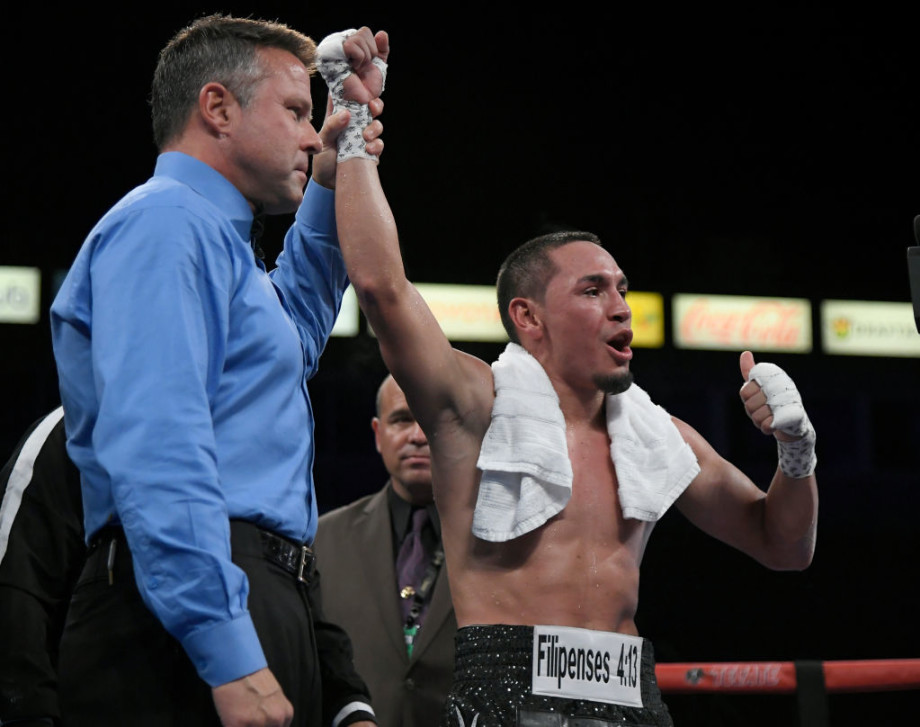 Division: Super Flyweight Record: 40-3, 27 KOs Titles: WBC Super Flyweight Previously: NC
He's one of the better all-around fighters that doesn't do anything spectacular and remains underappreciated. His resume is legit with a win in 2019 over Srisaket Sor Rungvisai—formerly a pound-for-pound worthy fighter. Maybe one day he moves up a weight class to fight another top 10 pound-for-pounder.
8. Tyson Fury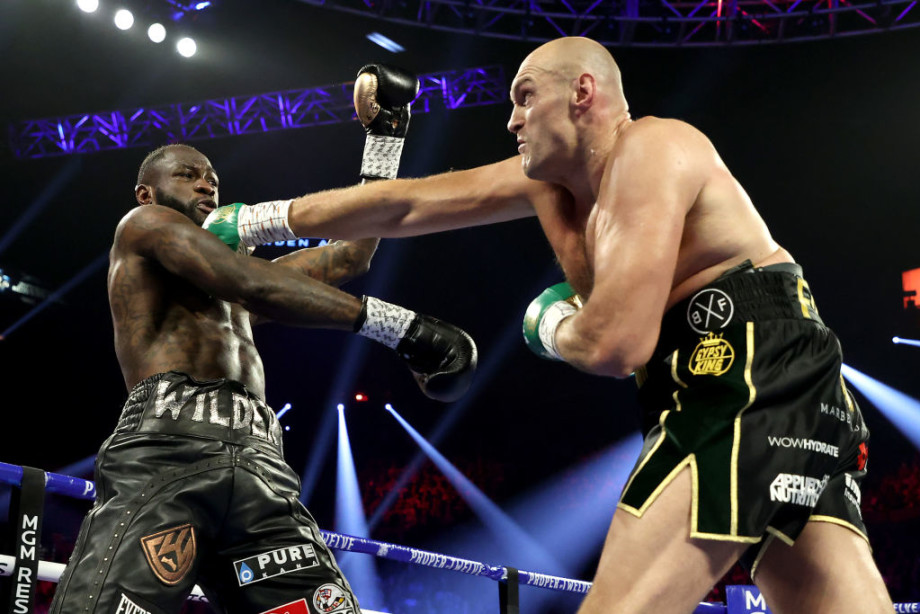 Division: Heavyweight Record: 30-0-1, 21 KOs Titles: WBC Heavyweight Previously: NR
Fury's domination of Deontay Wilder in their rematch (after nearly winning their first showdown) vaults him into our top 10 since he now has wins over the Bronze Bomber and Wladimir Klitschko, arguably the two top heavyweights of recent times. The lineal heavyweight champ thoroughly out-classed Wilder in the biggest fight boxing has seen in almost 20 years, proving he is the most complete fighter in boxing's most glamorous division with a combination of incredible size, athleticism, defensive skills, and legitimate power. We very well could see a third fight between Fury and Wilder since it sounds like Wilder wants to exercise his right to a rematch. We'd really like to see Fury fight his fellow Brit Anthony Joshua to unify the division, but that ain't happening thanks to boxing's politics and Joshua's mandatory defenses.
7. Manny Pacquiao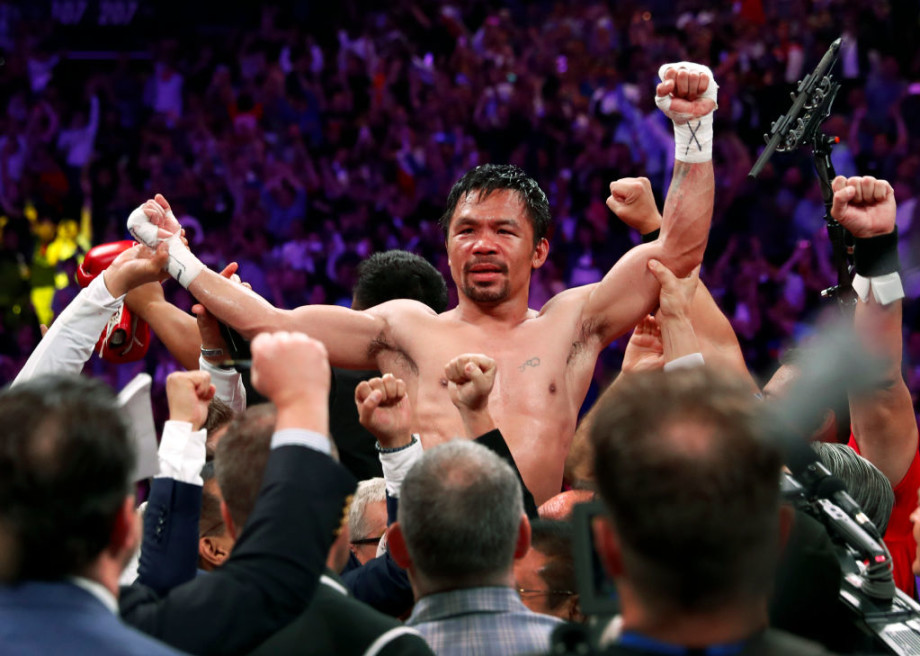 Division: Welterweight Record: 62-7-2, 39 KOs Titles: WBA Super World Welterweight Previously: NC
The only eight-division champion in boxing history stays put while we wait to hear what his next move will be. He has plenty of options in the division. Here's hoping he doesn't seriously pursue a rematch with Floyd Mayweather, but the money might be way too good to pass up if Mayweather says he's down.
6. Oleksandr Usyk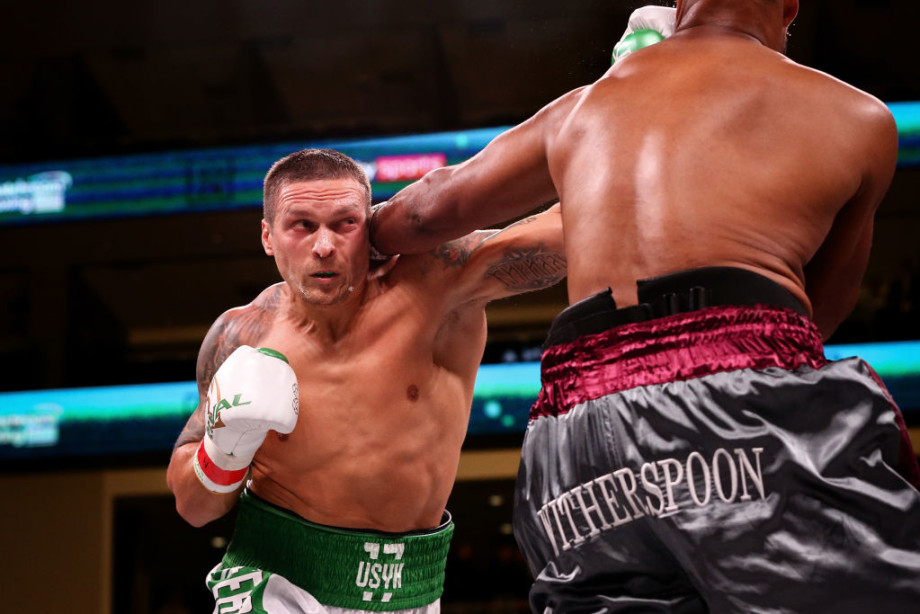 Division: Heavyweight Record: 17-0, 13 KOs Titles: None Previously: NC
Nothing major to report with Usyk. The 2012 Olympic heavyweight gold medalist and former undisputed cruiserweight champion made his heavyweight debut in October. He won when his opponent, Chazz Witherspoon, retired after seven rounds. The hope is Usyk gets a crack at unified heavyweight champ Anthony Joshua later this year.
5. Naoya Inoue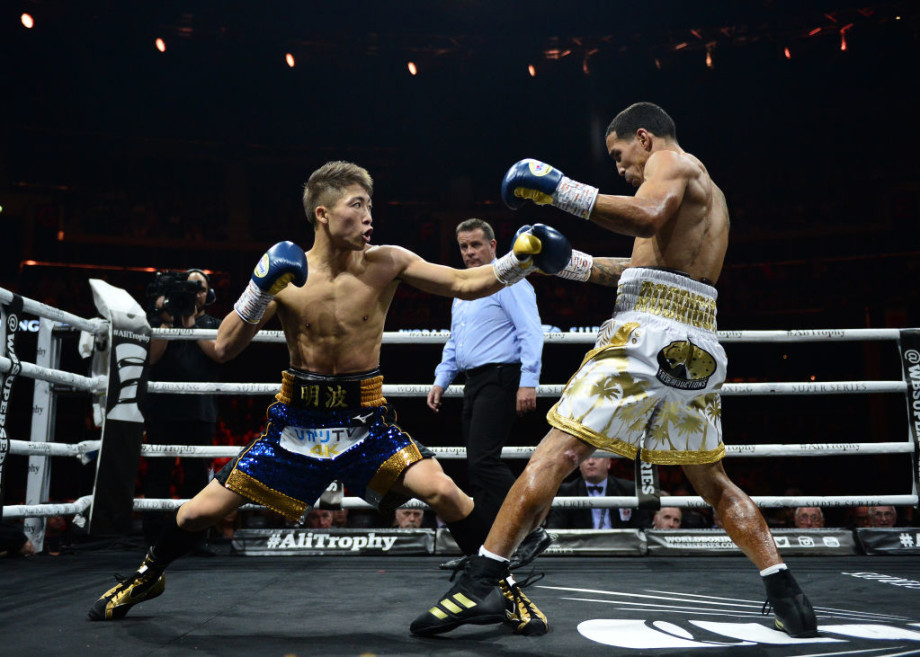 Division: Bantamweight Record: 19-0, 16 KOs Titles: IBF Bantamweight, WBA World Super Bantamweight Previously: NC
The Monster won the World Boxing Super Series in November when he earned a unanimous decision over future Hall of Famer Nonito Donaire in our 2019 Fight of the Year. Seriously, go watch it if you missed it because it was great. Since it took place on a Thursday in Japan and was largely overshadowed by a sideshow that took place two days later, Inoue's performance only registered with the die-hards. But now that he's earmarked for more fights in the US since he signed a promotional deal with Top Rank, get ready to be wowed by the 26-year-old who is a slugger with astounding speed. He's back in action in April.
4. Terence Crawford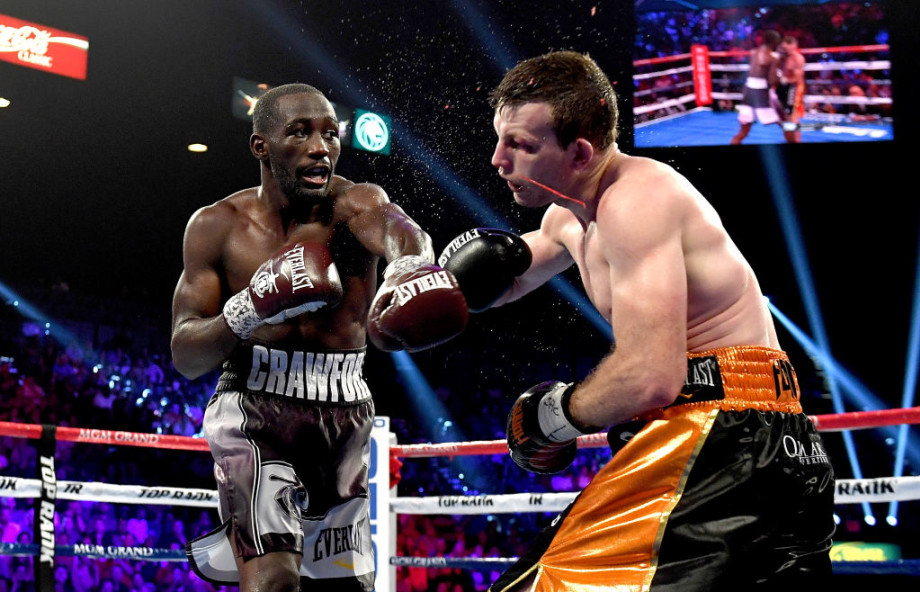 Division: Welterweight Record: 36-0, 27 KOs Titles: WBO Welterweight Previously: NC
Crawford holds steady at No. 4 since he took care of business against Egidijus Kavailauskas in his final fight of 2019. Unlike most, I give Errol Spence the nod ahead of Crawford because Spence has fought better competition at welterweight. Crawford was once upon a time the undisputed junior welterweight champ and looks flawless in the ring so to me it's basically splitting hairs when you're talking about them. But one has to be ranked ahead of the other. The boxing world patiently waits for the day a Crawford-Spence unification fight is finalized. Hopefully the successful Wilder-Fury 2 PPV will foster more fights between Top Rank (Crawford's promotional team) and Premier Boxing Champions (Spence's promotional squad) because the only thing keeping these two stars from fighting is boxing's annoying politics.
3. Errol Spence Jr.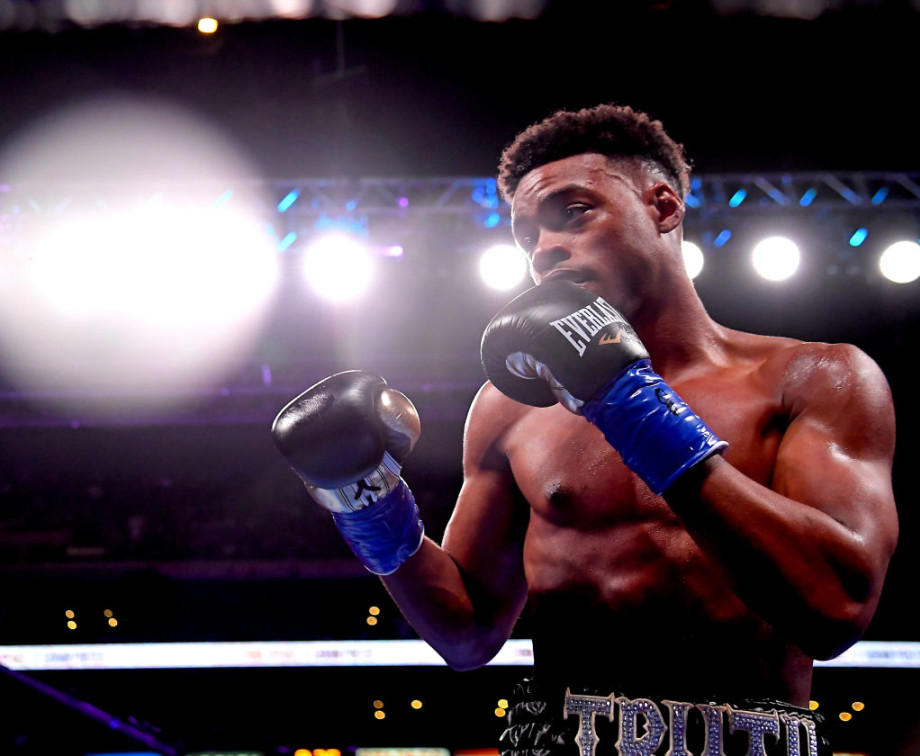 Division: Welterweight Record: 25-0, 21 KOs Titles: WBC, IBF Welterweight Previously: NC
No change for Spence who had wins over Mikey Garcia and Shawn Porter in 2019 on PPV, his preferred venue for fights. Plus, he picked up an extra belt beating Porter. Hopefully, we see him back in the ring soon after a scary car accident hospitalized him last fall.
2. Vasiliy Lomachenko
Division: Lightweight Record: 14-1, 10 KOs Titles: WBO Lightweight, WBA World Super Lightweight Previously: NC
Lomachenko lost one of his belts last year when the WBC decided to make him a Franchise Champion as it had also done with Canelo Alvarez. He's probably the most talented boxer in the world and has a really exciting fight against Teofimo Lopez that needs to be finalized but should happen in the coming months. We dropped the 31-year-old Ukrainian from the top spot late last year because someone became a champion in a fourth weight class.
1. Canelo Alvarez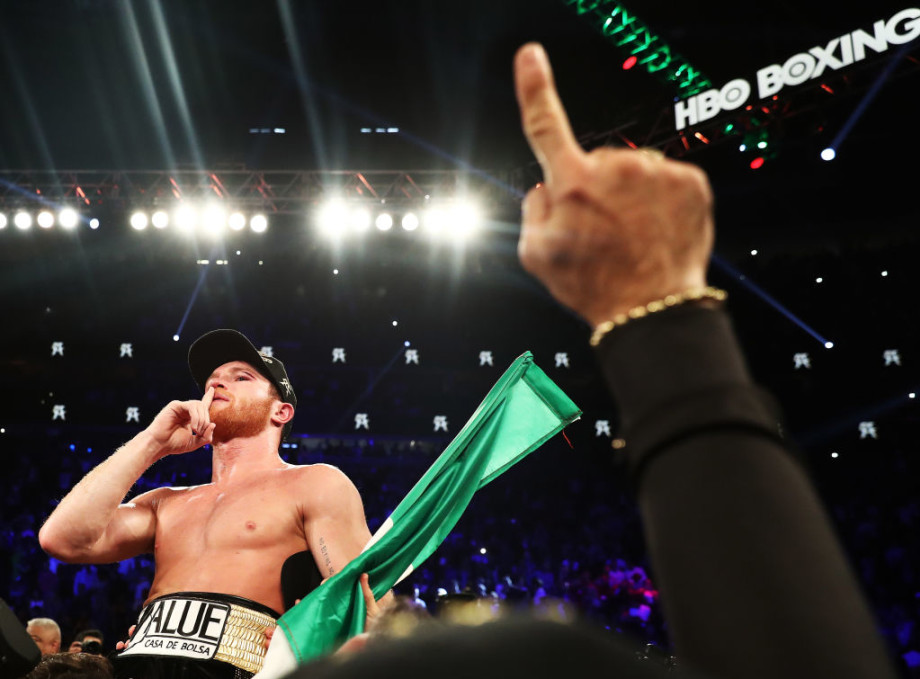 Division: Middleweight Record: 53-1-2, 35 KOs Titles: WBA Super World Middleweight Previously: NC
Alvarez gets the nod because the 29-year-old from Mexico's skillset impresses in new ways every fight and he's one of the most complete boxers in the game. Mostly it's because he is 1-0-1 against GGG and took a risk moving up two weight classes to fight Sergey Kovalev for a light heavyweight belt this past November. And all Canelo did was crush the Krusher with an 11th round KO. Taking on unnecessary challenges like that should be rewarded and it's awesome to see Canelo chase greatness in yet another weight class when plenty of other fighters wouldn't have been so ambitious.