Best Bollywood Movies on Netflix 2019: Although the main focus has and will always be International content for Netflix here in India. It is interesting to watch them explore regional content with recent hit films and TV shows like Chopsticks and Sacred Games. But, in the background there are still open to showcase and distribute theatrical releases and multiple old classics. So, here is a curated list of the Best Bollywood Movies which are available to stream for you own pleasure.
Zindagi Na Milegi Dobara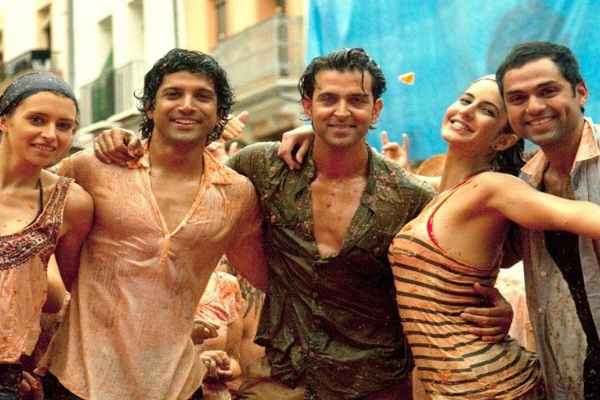 Starring – Hrithik, Abhay & Farhan Director – Zoya Akhtar Genre – Drama
[This excerpt comes from Aditi's 'Top 20 Most Rewatchable Bollywood Movies' Review]
The 20s and 30s are the ages when you have time and health to explore the world. But do we ever leave our jobs? Do we ever leave all the tensions and just travel? This movie is all about it because Laila once said "Seize the day my friend … Pehle is din ko poori tarah jiyo, phir challis ke bare mein sochna." Zoya Akhtar is one of the best when it comes to speaking with her scenes in the film (without dialogues). One of the best examples of her brilliant direction is the luggage packing scene at the start of the movie. Without any dialogue, she described her characters by their luggage packing styles.


Upstarts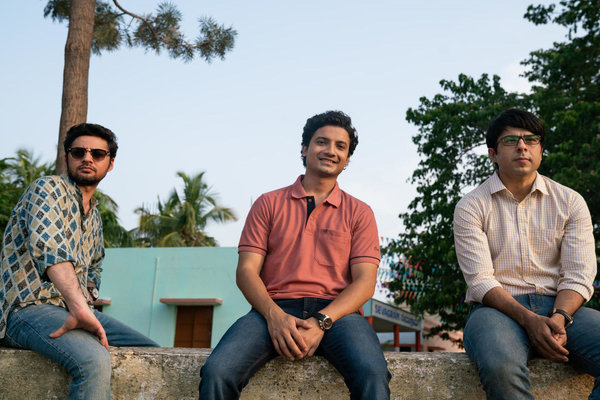 Starring – Priyanshu, Shadab & Chandrachoor Director – Udai Singh Pawar Genre – Drama
[This excerpt comes from Surya's 'Upstarts' Review]
Starring Priyanshu Painyuli, Shadab Kamal and Chandrachoor Rai in the lead roles, Netflix's new Original, Upstarts is a spotless take on today's start-up culture in India and the pros and cons that come with it. Udai Singh Pawar who worked before as an associate director before in the industry made his directorial debut with this film, which is very much impressive for a first-timer.
Overall, with all the right emotions, great character moments and decent performances, Upstarts, to my surprise, is entertaining and an appealing take on the subject. The simple vibe, euphonious background score and the beautiful direction over weighed all the negatives and the problems the movie had in its runtime. A suitable and perfect Netflix movie which leaves you with a whole new perspective at life.


Tamasha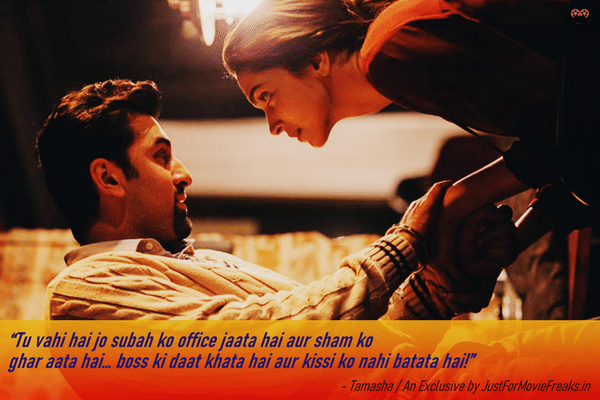 Starring – Ranbir Kapoor & Deepika Padukone Director – Imtiaz Ali Genre – Drama
When it comes to Imtiaz Ali's movies, it's always quite difficult for me to come to a final conclusion, I have to sit down for a while after watching the movie, compose my mind and then have to share my thoughts. And unsurprisingly, Tamasha tumbled down to the same class where my brain got perplexed for a good thirty minutes, and that's what artistic films normally do, right? The movie certainly had a few problems when it comes to the abstruse narrative structure, but, the heart-wrenching moments, astounding performances and the dulcet music are the few attributes that defined the movie magnificently. – Surya Komal


Rang De Basanti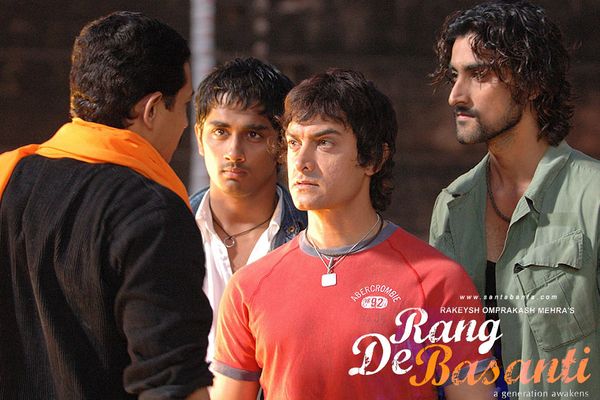 Starring – Various Director – Rakeysh Omprakash Mehra Genre – Drama
Rakeysh Omprakash Mehra's 2006 film Rang De Basanti is one of the finest films of Bollywood for all the right reasons. From the story to the screenplay, dialogues, direction, performances, and music this movie hits everything out-of-the-park and is entertaining, emotional and soulful all the way through. If you're looking for the right Bollywood movie to watch this weekend, Rang De Basanti should definitely on the top of your list. – Surya Komal


Article 15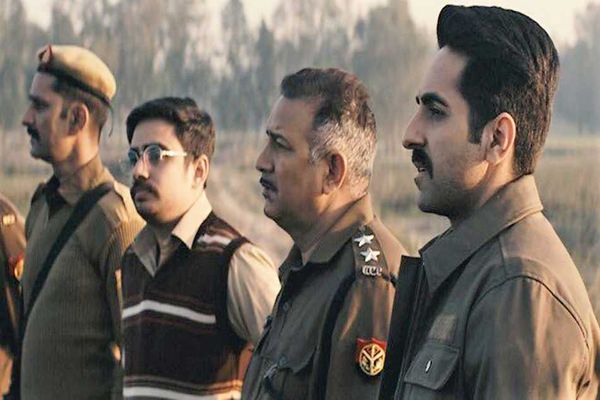 Starring – Ayushmann Khurrana Director – Anubhav Sinha Genre – Crime / Drama
[This excerpt comes from Anushree's 'Article 15' Review]
Anubhav Sinha's Article 15 may be one of the most important movies of this year and most certainly one of the Best Bollywood Movies on Netflix, and it definitely lives up to those expectations. This movie deals with some very important social issues that plague modern India – the caste system and its impacts. The story is based on several incidents that happened over the past few years, particularly the rape and murder of two young girls in Badayun, UP.
In the film, the cops are unwilling to investigate the case as the victims belong to a lower caste when they are reported missing. When the two girls turn up dead, the police pin the murders on the girl's families without conducting an investigation.
Article 15 could so easily have been a heavy-handed film as it tries to show the realities of the caste system in India. Instead, it opts for a realism that is refreshing and allows the audience to absorb the story on their own. This is a must-watch movie for everyone because sometimes those of us in the cities lose touch with the real India and this story is a real eye-opener.


Haider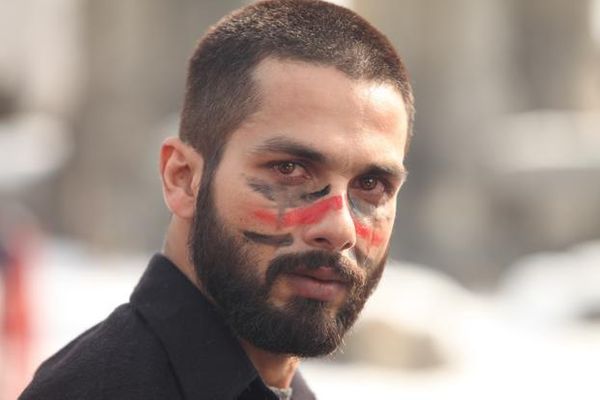 Starring – Shahid Kapoor, Tabu Director – Vishal Bharadwaj Genre – Crime / Drama
[This movie is also featured in Surya's 'Top 5 Best Movies of Shraddha Kapoor' article]
This Vishal Bharadwaj's masterpiece is a modern-day adaptation of Shakespeare's Hamlet and Basharat Peer's memoir Curfewed Night. With Shahid Kapoor and Tabu playing the lead roles in the movie, the supporting lead, Shraddha plays Shahid's childhood sweetheart and a journalist. Set amidst the insurgency-hit Kashmir conflicts of 1995 and civilian disappearances, this movie is an art which showcases a wide range of emotions, powerful characters and splendid scenes. A must watch and one of the Best Bollywood Movies on Netflix for a reason!


Soorma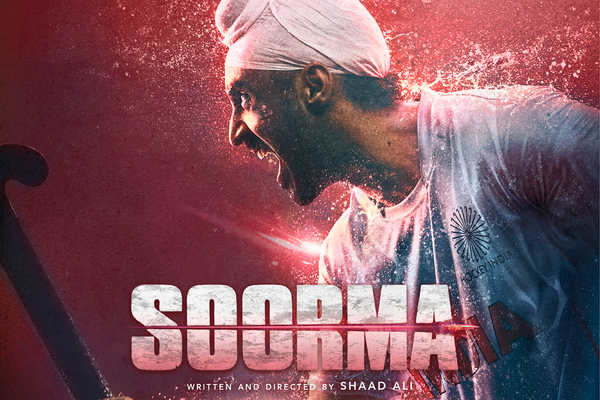 Starring – Diljit Dosanjh & Taapsee Pannu Director – Shaad Ali Genre – Biopic
[This movie is also featured in Surya's 'Top 5 Best Movies of Taapsee Pannu' article]
Best Bollywood Movies on Netflix: Recounting the life story of Sandeep Singh, the former captain of the National Indian Hockey Team, Soorma stars Diljit Dosanjh in the lead role with Taapsee Pannu playing his inspiration cum love interest in a 131-minute long narrative. Based on true events, this movie captivates the viewer primarily by its inspirational storyline which showcases the struggle of a promising athlete who is devastated by a career-ending injury. The performances and the beautifully-written characters also supplement the film's positives and make it a very interesting watch.
3 Idiots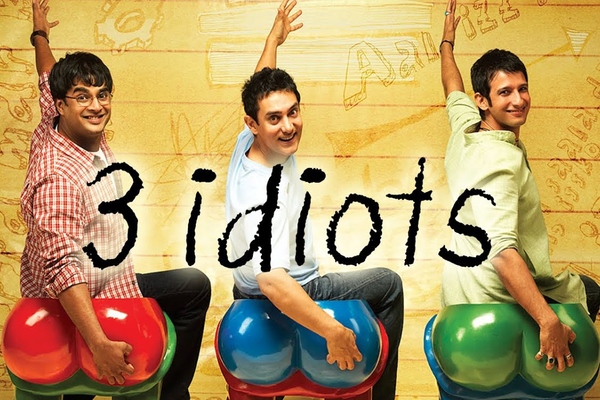 Starring – Aamir Khan, Madhavan & Sharman Joshi Director – Rajkumar Hirani Genre – Comedy / Drama
[This movie is also featured in Aditi's 'Top 20 Most Rewatchable Bollywood Movies' article]
Showcasing the harsh reality of engineering students, 3 Idiots also hit hard on our forever flawed education system. A story about running behind knowledge and not success, 3 Idiots made us laugh on our shortcomings. Chatur and Virus are the characters who will stay in our heart for a long time.


Te3n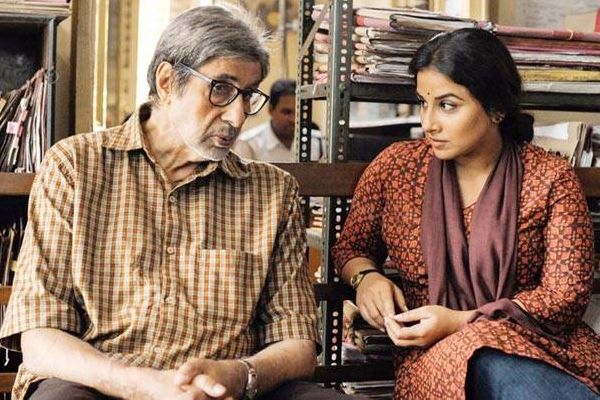 Starring – Vidya Balan, Amitabh Bachchan Director – Ribhu Dasgupta Genre – Mystery-Thriller
[Contains mild spoilers] Billed as a remake of the 2013 South Korean film Montage, Teen directed by Ribhu Dasgupta is a thriller which revolves around a kidnap of a young girl (Angela Roy) that took place eight years ago. John Biswas (Amitabh Bachchan) who is the grandfather of the abducted girl effortlessly inquiries about the kidnapper of the mystery and gets rejected every day at the police station. Subsequently, when the storyline advances, another kidnap of a young boy takes place and the police officer Saritha Sarkar (Vidya Balan) who was assigned for investigation witnesses few striking similarities between her current case and the one with Angela Roy. – Surya Komal


Badla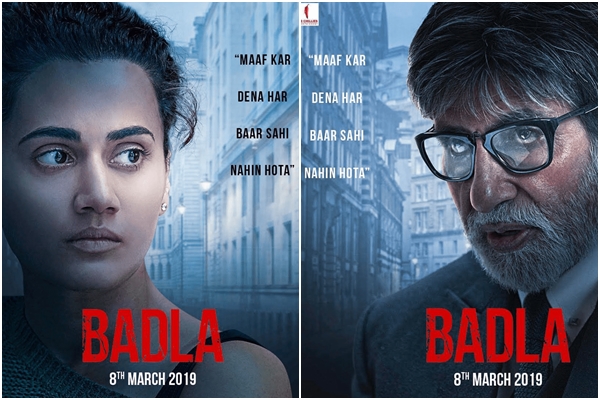 Starring – Taapsee, Amitabh Bachchan Director – Sujoy Ghosh Genre – Mystery-Thriller
[This movie is also featured in our 'Best Bollywood Movies of 2019' article]
Best Bollywood Movies on Netflix: Sujoy Ghosh's mystery-thriller Badla is a captivating and a no-nonsense film from the beginning till the end. Comprised of top-class performances from Taapsee and Amitabh ji, this film's narrative was swiftly paced, keeps you guessing for the entire runtime and was capped with twists and turns which were easy to guess, but executed with perfection. Despite a few overt problems, Badla still manages to entertain thoroughly and is undoubtedly one of the better films of 2019. – Surya Komal


Jaane Tu… Ya Jaane Na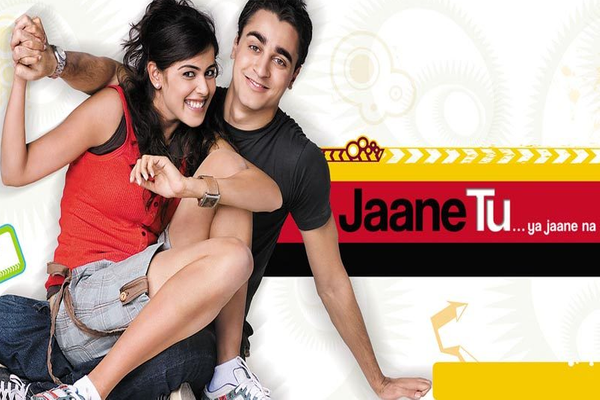 Starring – Imran Khan, Genelia D'Souza Director – Abbas Tyrewala Genre – Coming-of -Age / Rom-Com
When the song said: "Jane Na Kaha Wo Duniya Hai… Jaha Meri Zindagi Mujhse, Itni Khafaa Nahi" I felt it. Yes, it was this realistic because of the apt portrayal of us millennials from that brother-sister bond to that crazy college gang. It has been 11 years, and the magic is still alive. You would be lying if you never felt that was pure "Friendship goals". A friendship like Jai and Aditi? – Aditi Parikh


Mard Ko Dard Nahi Hota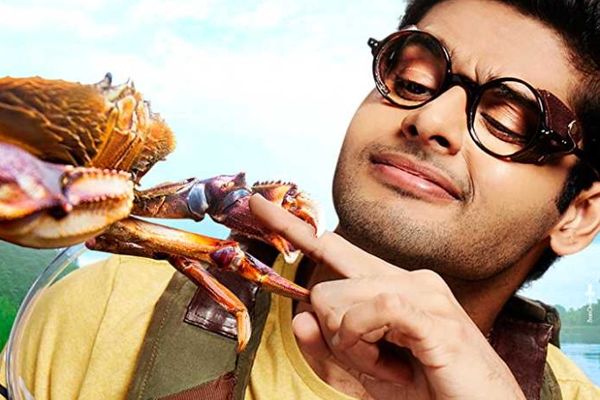 Starring – Abhimanyu D, Radhika Madan Director – Vasan Bala Genre – Action / Comedy
[This movie is also featured in our 'Best Bollywood Movies of 2019' article]
This one was a crazy ride by Vasan Bala with a rare steadiness of quirky humour and ceaseless energy. I am writing this one with a grin, and the tenth run of the movie on my laptop as Surya's grandfather is teaching him to say "ouch" and to drink water. Abhimanyu being a debutant has killed it with his skills and Radhika Madan is also mind-blowing. It is a delightfully waggish movie with tons of solid scenes which will leave you in a happy mood. One of the Best Bollywood Movies on Netflix. – Aditi Parikh


B.A. Pass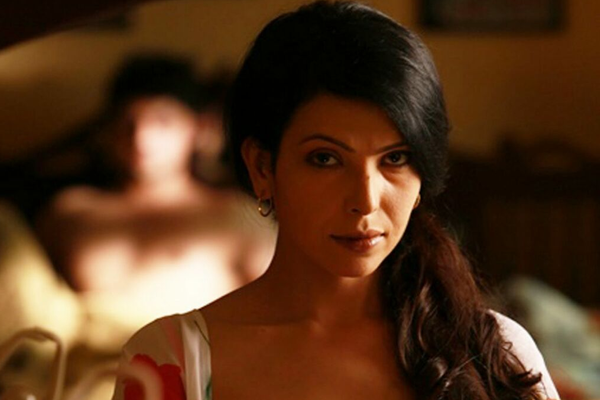 Starring – Shilpa Shukla & Shadab Kamal Director – Ajay Bahl Genre – Neo-noir / Erotic-Thriller
Best Bollywood Movies on Netflix: Set against the backdrop of lush neon green Paharganj, B.A. Pass is a story about a guy named Mukesh who has sex with women to improve his economic conditions. This movie beautifully portrays the different phases of Mukesh's emotions from guilt to pride. Ultimately, it isn't the sex or characters of B.A. Pass that is memorable. It's the beauty of the director and cinematographer Ajay Bahl's portrayal of Delhi, Paharganj, dreams, and nightmares. – Aditi Parikh


Manorama Six Feet Under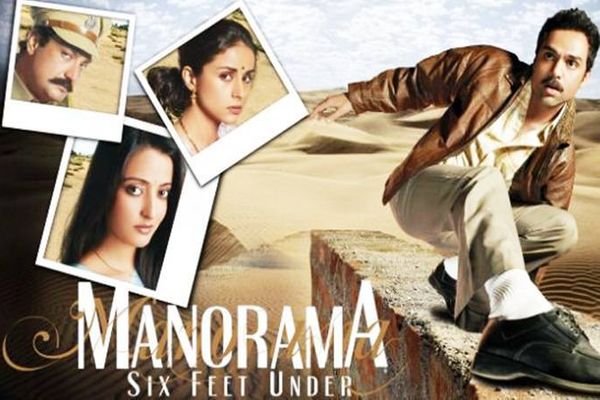 Starring – Abhay Deol, Raima Sen Director – Navdeep Singh Genre – Neo-noir / Thriller
It was a well-executed thriller. The debutant director, Navdeep Singh took a big risk by choosing the tributing route by basing his first film on a 1974 classic, Chinatown. So, without spoiling your suspense and curiosity to watch this film. I would just like to tell you that this film could not have asked for a better leading man than Abhay Deol. It is underrated and deserved much more applause as it unpredictably twists the crime drama genre. – Aditi Parikh


Wake Up Sid!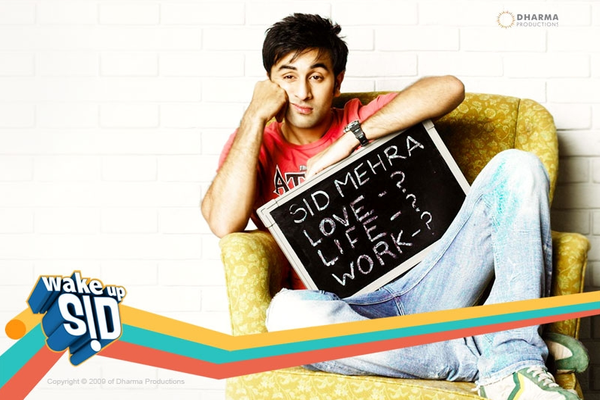 Starring – Ranbir Kapoor & Konkona Sen Sharma Director – Ayan Mukerji Genre – Coming-of-Age / Comedy-Drama
[This excerpt comes from Aditi's 'Top 20 Rewatchable Bollywood Movies' Article]
Wake Up Sid! is a movie we related to a lot growing up in our early 20s. A coming-of-age drama which questioned our life goals on many verticals. It will help you realize your underfed talent/passion and will force you to pursue it. It can make you smile throughout the runtime and the song Iktara is like a cherry on the top.


Delhi Belly (2011)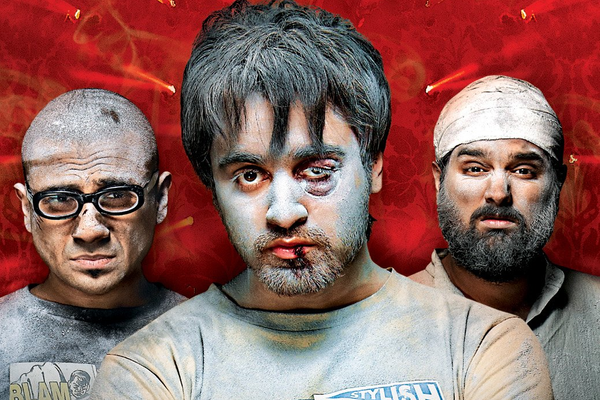 Starring – Imran Khan, Vir Das, Kunaal Roy Director – Abhinay Deo Genre – Dark Comedy
[This excerpt comes from Aditi's 'Top 20 Rewatchable Bollywood Movies' Article]
Delhi Belly was India's first dark comedy which was appreciated by the audiences. Bollywood usually doesn't make such kind of satirical films. It was refreshing for that time. An embarrassing story I remember as a kid is me singing "DK Bose" loudly on a family trip. Yes! It is true. Thanks to the beautiful soundtrack by Ram Sampath!


Talvar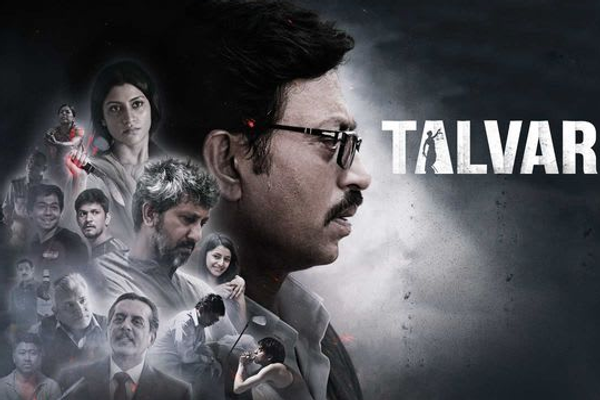 Starring – Irrfan Khan Director – Meghna Gulzar Genre – Crime / Thriller
This 2015 crime-thriller by Meghna Gulzar takes a deep-dive into the 2008 double murder case in Noida which became controversial for its ignorant judgement. Starring Irrfan Khan in the lead role, the movie narrates a few different perspectives of the murder and transforms it into a riveting edge-of-the-seat. The performances, direction and the suspense-filled storyline makes Talvar one of the best Best Bollywood Movies on Netflix and one of the best thrillers in the recent past. – Surya Komal


Jodhaa Akbar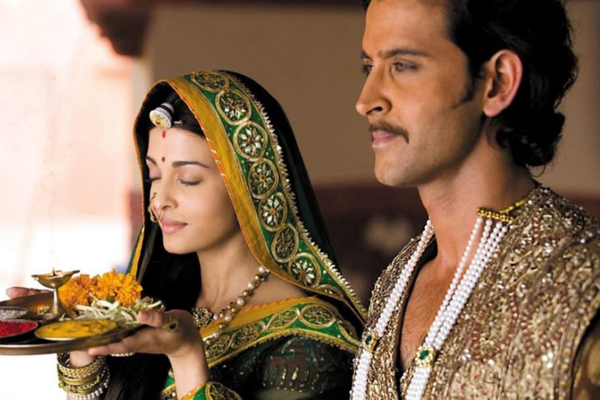 Starring – Hrithik Roshan and Aishwarya Rai Director – Ashutosh Gowariker Genre – Historical Drama
Directed by acclaimed director Ashutosh Gowariker, Jodhaa Akbar sets a remarkable example as to how a historical film should be made. It is a must watch and one of the Best Bollywood Movies on Netflix. The hard work put into pre-production, costumes, art direction, and post-production work, under a minimalistic budget, is unquestionably the best kind of work, not even seen on a 250cr film.
Taking us back into the Mughal Period, the film is about the blossoming of romance between Mughal Emperor, Akbar and his Rajput counterpart Jodha Bai. Keeping aside the historical inaccuracies, Jodhaa Akbar is an epic in its own way. The rich production design could be seen on each and every frame of the film, rightly favored by Kiran Deohan's cinematography. Everything about this film is unique, from A.R. Rahman's blending music to Hrithik Roshan and Aishwarya Rai's stupendous acting, this film gives the satisfaction of watching a masterpiece. – Nirmal Raj


Dangal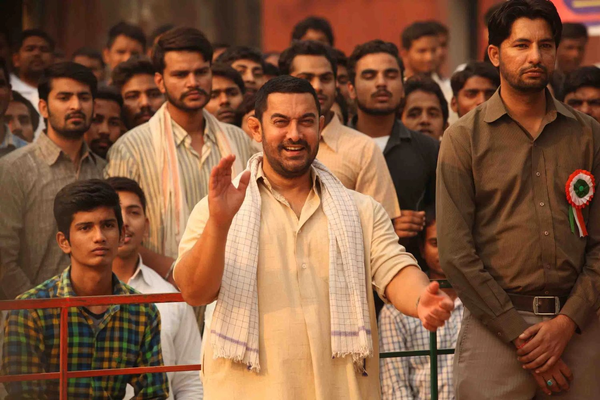 Starring – Aamir Khan Director – Nitesh Tiwari Genre – Sports
Made on a budget of 70 crores and collecting a whopping 2100 crore at the worldwide box-office, Dangal starring Aamir Khan in the lead is the highest grossing Indian film, Best Bollywood Movies on Netflix and also the highest grossing sports film ever. It tells the real-life story of Mahavir Phogat training his daughters in wrestling, despite social pressures, to win Gold for India at the Commonwealth Games, which was his unachieved dream.
It is certainly one of the most well-made biopics and sports genre film which truly inspires, evoking strong emotions in the end. Nitesh Tiwari's storytelling skills, shedding light on the internal politics, breaking social taboos prevalent, backed by unprecedented acting by Aamir Khan and the others made this a global hit. – Nirmal Raj


Pink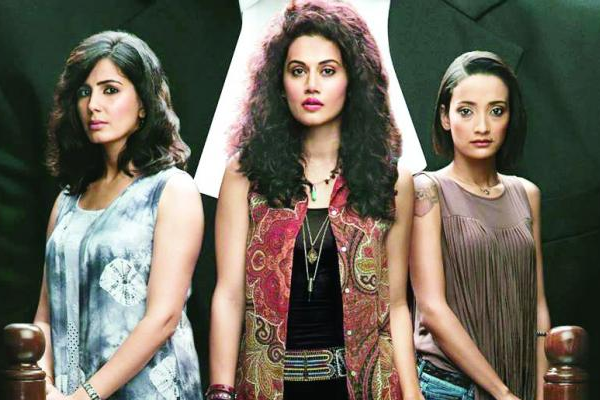 Starring – Taapsee, Kriti Kulhari Director – Aniruddha Roy Chowdhury Genre – Courtroom Drama
Directed by Aniruddha Roy Chowdhury, Pink is a courtroom drama and the third Bollywood film in Taapsee's career and the most influential one of her career. The plot revolves around three girls Minal (Taapsee Pannu), Falak (Kriti Kulhari), Andrea (Andrea Tariang) and a group of influential boys, as they get stuck in a web of disconcerting troubles which leads the boys to file a complaint against the girls for 'prostitution' and an 'attempt to murder'.
What made Pink a juggernaut of a film is the amalgamation of every significant aspect that will help the director to deliver a perfect product. A cleverly written well-constructed storyline, remarkable performances and a powerful message that leaves us with a remorseful feeling. It is, in fact, a powerful, thought-provoking film which explores the condition and the state of Indian women and how incorrectly they are mistreated in public. – Surya Komal


Andhadhun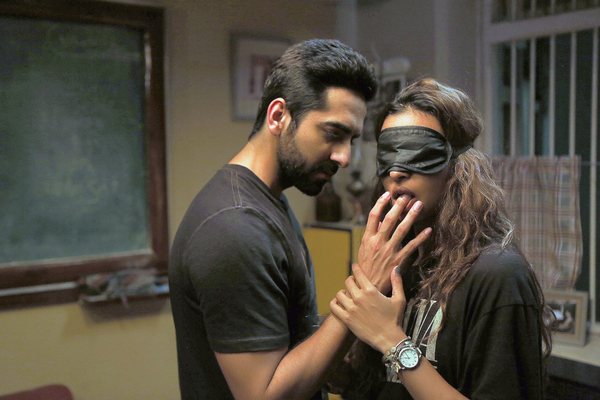 Starring – Tabu & Ayushman Khurrana Director – Sriram Raghavan Genre – Black Comedy / Crime / Thriller
Sriram Raghavan's Andhadhun is touted as one of the Best Bollywood Movies in recent years by the Indian audience. It is indeed a well acted, meticulously crafted and an incredibly written satirical crime-thriller which keeps you on the edge of your seat the entire time with multiple twists and turns. – Surya Komal


Shahid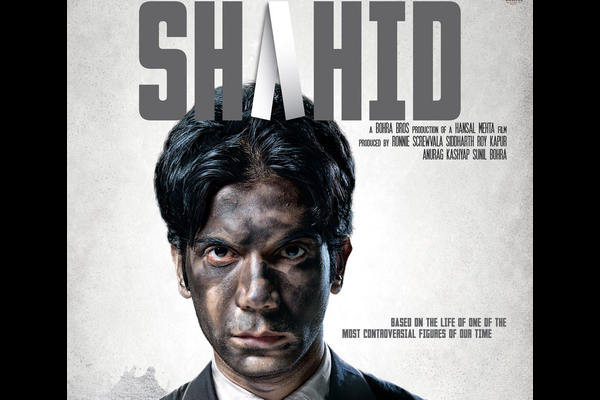 Starring – Rajkummar Rao Director – Hansal Mehta Genre – Biopic
Shahid is certainly a stimulating vision in which we assimilate a bunch of inspirational things and also get to learn about a fearsome individual who faced many vicious consequences which transformed him into a controversial persona of our generation. The movie doesn't deal with something extraordinary, there is indeed something beyond the storyline which we should learn and discover. It will undoubtedly impress you cause it is one the best, if not the Best Bollywood Movies on Netflix. – Surya Komal


Madras Cafe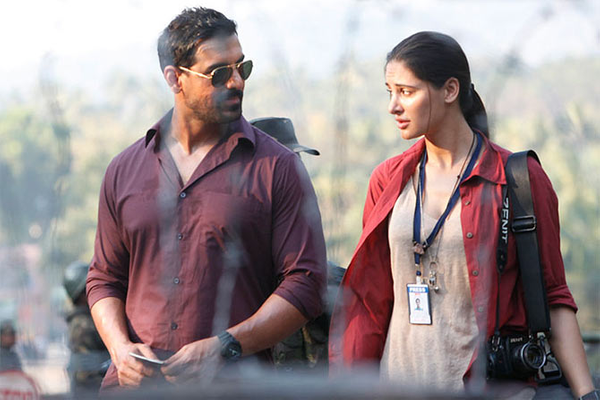 Starring – John Abraham Director – Shoojit Sircar Genre – Political / Action
More recommendations for the Best Bollywood Movies on Netflix, Madras Cafe is one of those films which exposes the circumstances and facts of the deadly assassination of our former Prime Minister in a well-elaborated way. Credits to Shoojit Sircar for attempting that. It is a powerful thriller which opens up many things in Indian history with an expounded explanation. Certainly not the usual Bollywood movie which concentrates only on entertainment. It's serious, strong and definitely worth a watch. – Surya Komal


Udaan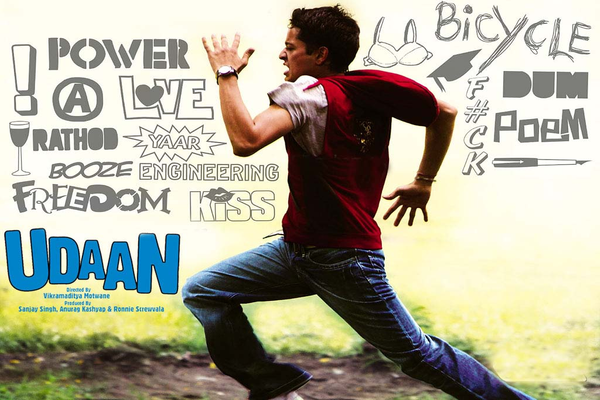 Starring – Rajat Barmecha, Ronit Roy Director – Vikramaditya Motwane Genre – Coming-of-Age
[This excerpt comes from Aditi's 'Underrated Bollywood Movies' Article]
If a man like Anurag Kashyap is writing it, it has to be a realistic movie. Udaan is a simple, sweet story that doesn't need to be explained, it needs to be experienced. It is the story of a young boy who is forced to live with his oppressive father and a half-brother after he is expelled from his boarding school. The movie ends on the note of hardship with the boy determined to make it big. This is a movie which defines naked realism. The film looks authentic and easy to relate and yet it has an impressive larger-than-life quality to it that makes wonders. A must watch and one of the Best Bollywood Movies on Netflix.


Ugly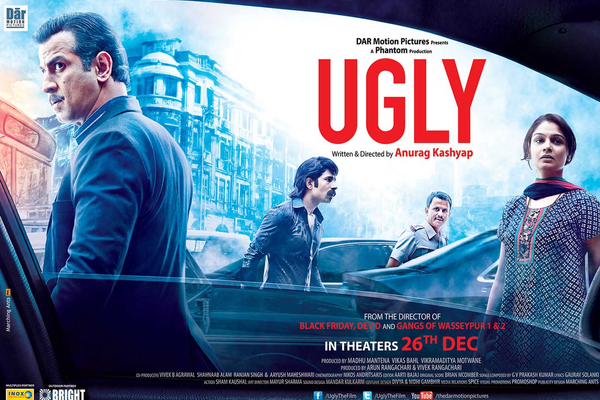 Starring – Rahul Bhat, Ronit Roy Director – Anurag Kashyap Genre – Thriller
[This excerpt comes from Aditi's 'Underrated Bollywood Movies' Article]
Just like the name suggests, Ugly covers the different shades of grey and telecasts the ugliness of society. Writers/Directors like Kashyap do not have an audience in their mind when they create movies, they produce their work for themselves, which in my opinion brings the best out of any creator of art. We all knew about Anurag Kashyap's special love towards mysteries and thrillers, and this movie is a brilliant example of both.
Ugly is a tale of ordinary lives involved in extraordinary circumstances. It starts out with a struggling actor and his missing child followed by sequences that will make you utterly hate some characters initially. But, as the movie unfolds and characters develop on screen, opinions on most of the characters will gradually change. This change in your behavior will keep you on the edge of your seat.


Lagaan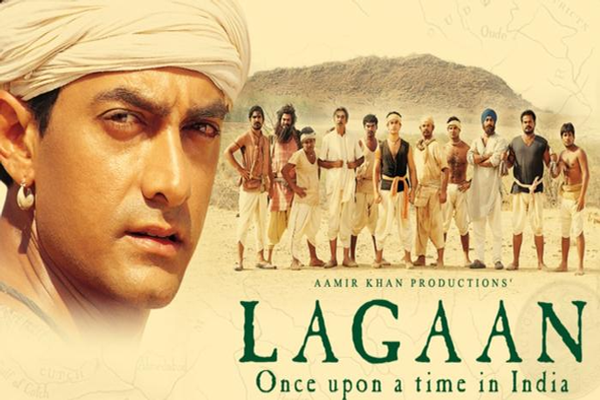 Director – Ashutosh Gowariker Starring – Aamir Khan Genre – Sports / Drama
[This excerpt comes from Surya's 'Top 5 Cricket Movies' Article]
Best Bollywood Movies on Netflix: Released in 2001, Lagaan is, in fact, one of the best movies in both Aamir Khan's and director Ashutosh Gowariker's career. Also, this 224-minute sports drama garnered both critical and commercial acclaim from multiple different markets including China and the United States, with many even calling it as one of the more influential films in Indian Cinema.
Retailing every single ingredient from romance, emotion, comedy to a well-rounded inspirational storyline needed for an entertaining movie, Lagaan is one of those very special Indian films, which will be remembered and will hold a special place in the audience's heart for a very long time. One of the Best Bollywood Movies on Netflix.


Masaan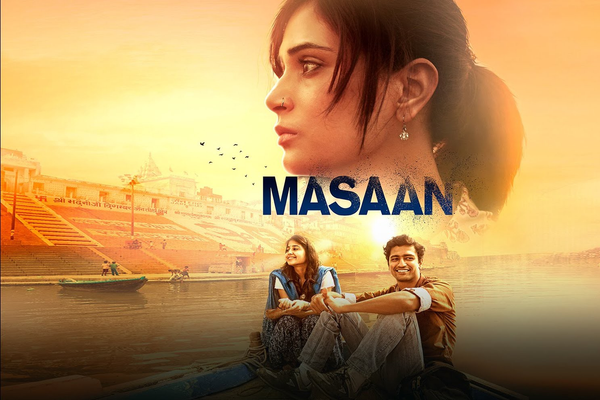 Starring – Vicky Kaushal, Richa Chadda Director – Neeraj Ghaywan Genre – Drama
[This excerpt comes from Aditi Parikh's 'Underrated Bollywood Movies' Article]
If you only remember Vicky Kaushal for his splendid performances in Raazi and Sanju, then you've not seen him in this terrific film which is, undoubtedly, one of the Best Bollywood Movies on Netflix. Masaan is a tale of love, loss, and guilt that follows two linear stories. One is about a girl named Devi (Richa Chadda), who lost the love of her life and the other is about a man named Deepak (Vicky Kaushal), who helps in burning pyres at Varanasi Ghats. This film also marked the debut of two of the most underrated actors in Bollywood, Shweta Tripathi aka Battatawada and Vicky Kaushal.


Soni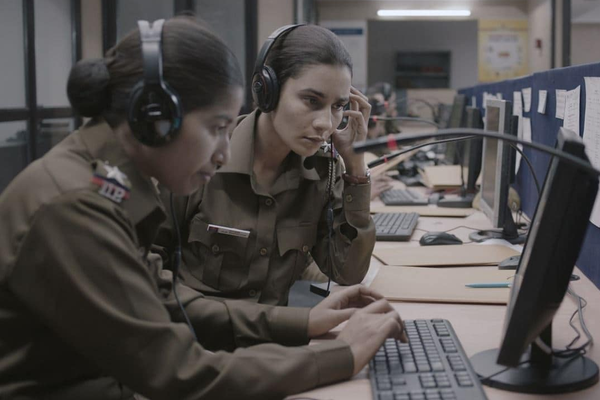 Starring – Vicky Kaushal, Richa Chadda Director – Neeraj Ghaywan Genre – Drama
[This excerpt comes from Surya Komal's 'Soni' Review]
Best Bollywood Movies on Netflix: Premiered at the 75th Venice International Film Festival, Soni stars Geetika Vidya Ohlyan and Saloni Batra in the lead roles and explores significant yet undiscussed topics like gender issues, women safety, behavioral issues of men, etc. Soni manages to elucidate the issues that it's trying to showcase flawlessly with exquisitely-shot and remarkably-acted scenes. But, the main drawback of the film is the in-between stuff, which was a bit too long and lacklustre at times. A solid one time watch!


Udta Punjab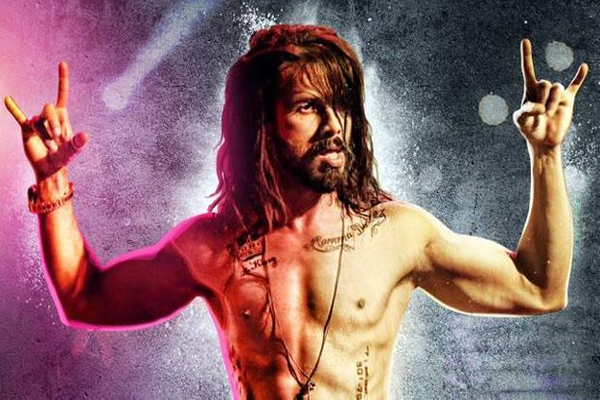 Starring – Shahid Kapoor, Alia Bhatt Director – Abhishek Chaubey Genre – Black Comedy / Crime
Directed by Abhishek Chaubey, Udta Punjab was definitely a brave step forward for Indian cinema in the forms of quality storytelling, fascinating direction, staggering performances, and a hard-hitting concept. Credit goes to the entire film crew who did a tremendous job by showcasing some of the most dangerous abhorrent things happening in India through the form of a film. A must watch! – Surya Komal


Queen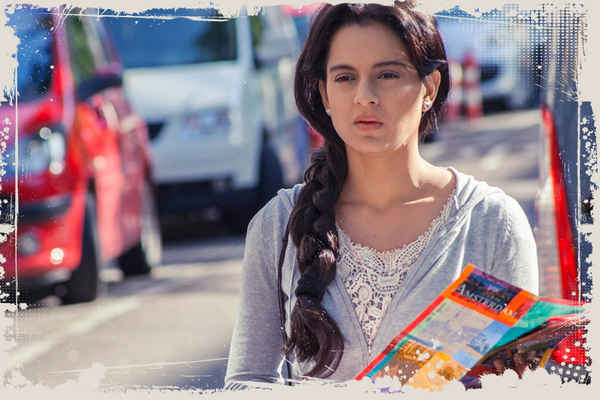 Starring – Kangana Ranaut Director – Vikas Bahl Genre – Comedy / Drama
Starring Kangana Ranaut, who in this movie gave a performance of her lifetime, Queen is a unique ride filled with bliss, passion, guiltlessness and fearlessness. Accompanied by scenic shots and stirring background music, it is delightful and moving for the most part. The screenplay was slightly unbalanced but nevertheless, it's a movie which is not to be missed and one of the Best Bollywood Movies on Netflix. – Surya Komal