There is something special about a caravan holiday, that sense of being out on the open road, stopping wherever the fancy takes you, experiencing destinations in a completely different way than if you were flying in for a couple of days on a budget airline. In this article we take a look at some of the best caravan holiday destinations around the world.
Le Val de Cantobre, Aveyron – France
Located in the Grands Causses Regional Park, this campsite is located on the grounds of a medieval farmhouse and looks out over the valley of the Gorges due Tarn. Stunning.
Cottar 's 1920s Mara Safari Camp
This is perhaps the best way to do some game-spotting in the Masai Mara and Serengeti – a luxury tented camp that has a retro 1920s feel.
Longitude 131 degrees – Central Australia
This isn't the kind of place where you are going to drag your caravan through the outback to get to (although it has been done), most people opt for one of the deluxe tented spaces within touching distance of Uluru – the sacred rock formation of Central Australia.
Ferienparadies Natterer See – Austria
The Alpine region of Austria is spectacular, and this camping site just near Innsbruck is situated between two lakes and also gives you access to all the outdoorsy adventures that the alps offer.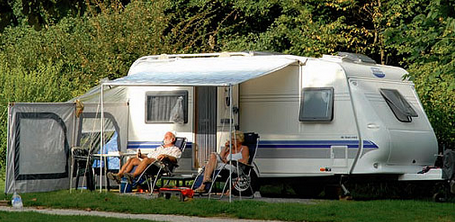 Brighouse Bay, Dumfries, and Galloway – Scotland
If you like a bit of walking or rambling then this is the area for you. Brighouse Bay is situated out on a picturesque peninsula with great views out across the Irish Sea. This is the head of the Solway Firth and you are in the middle of 1, 200 acres of some of the best walking country in the world.
Oberoi Vanyavilas – India
Fancy camping in a tiger reserve? Technically, this luxury camping retreat is just adjacent to the tiger reserve so you are actually pretty safe, but it is a great way to get up close and personal with the rare tigers of India.
Playa Montroig, Tarragona – Spain
Set amidst tropical gardens and with direct access to a beautiful sandy beach, camping Spanish-style is relaxed and a lot of fun.
Four seasons tented camp, Golden Triangle – Thailand
It is probably a bit of fudge including this one in the list as it's not technically a caravan destination, more of a "glamping" opportunity if that's your kind of thing. Four Seasons is a hotel brand that does top drawer luxury, and here in Thailand's Golden Triangle they've created a camping experience like no other – canvas cabins with teak floors and rain showers. The only way to get here is by a riverboat and it's a pretty special experience all-round. Eco-living took to a new level.